Lombardo's Restaurant: A New Generation And Look
Lombardo's, the family-owned, classic Italian restaurant that has been a fixture in Lancaster for 75 years, is turning heads after the restaurant received a much-needed update in 2020. Passersby can't help but notice the dramatic exterior changes that transformed the lackluster brick building into an attention-grabbing visual attraction. Despite the new look, Lombardo's remains devoted to its longtime loyal customers by honoring its family-owned roots and cherished recipes that established the restaurant as a mainstay in the Lancaster dining scene.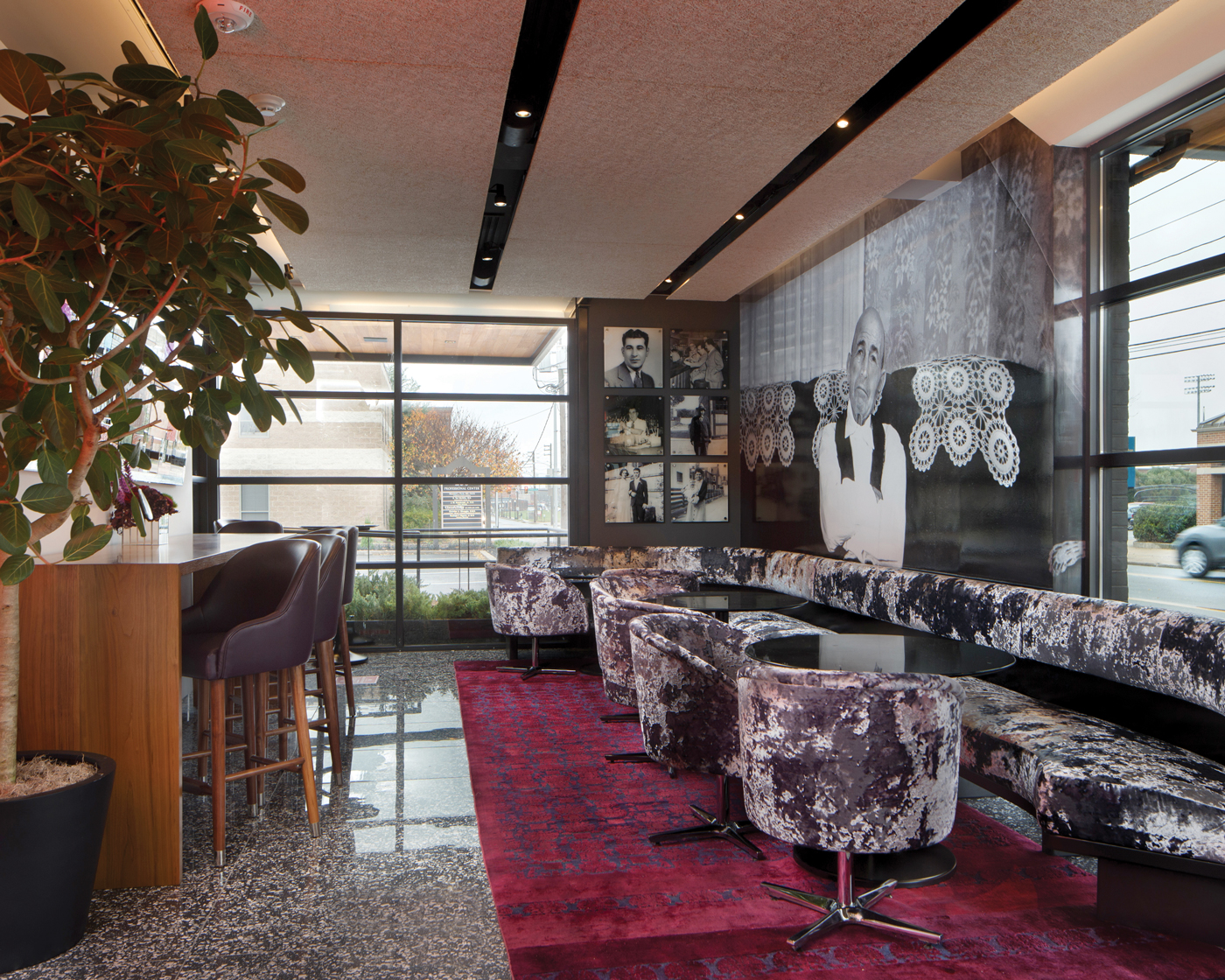 Humble Beginnings
Sam Lombardo and his wife, Dena, purchased the restaurant in 2018 from another branch of the Lombardo family in hopes of carrying on the family name. Sam, who also owns the Lititz-based employee benefits consulting firm, The Benecon Group, knew that the family's restaurant was a project worth investing in. 
Lombardo's was launched in 1946 by Sam's uncles – Joe, Jim and Dave; however, the whole family pitched in, including their brother, Nick, and their sisters, Toddy and Mary. Toddy brought with her a treasure trove of classic recipes that are still used today. The restaurant had its humble beginnings in a rowhome across the parking lot from its current Harrisburg Avenue location. With its authentic Italian cuisine and warm hospitality, Lombardo's developed a successful reputation and dedicated customer base. Success prompted a move to its current location in 1969. "Unfortunately, in the 1960s, it was in vogue to have a dungeonesque Italian restaurant," Sam laughs, referring to the restaurant's scarce windows and brick walls. Eventually, a new generation of Lombardos – including Sam's cousins, Paul, Michael and Dave Jr. – took over the family restaurant.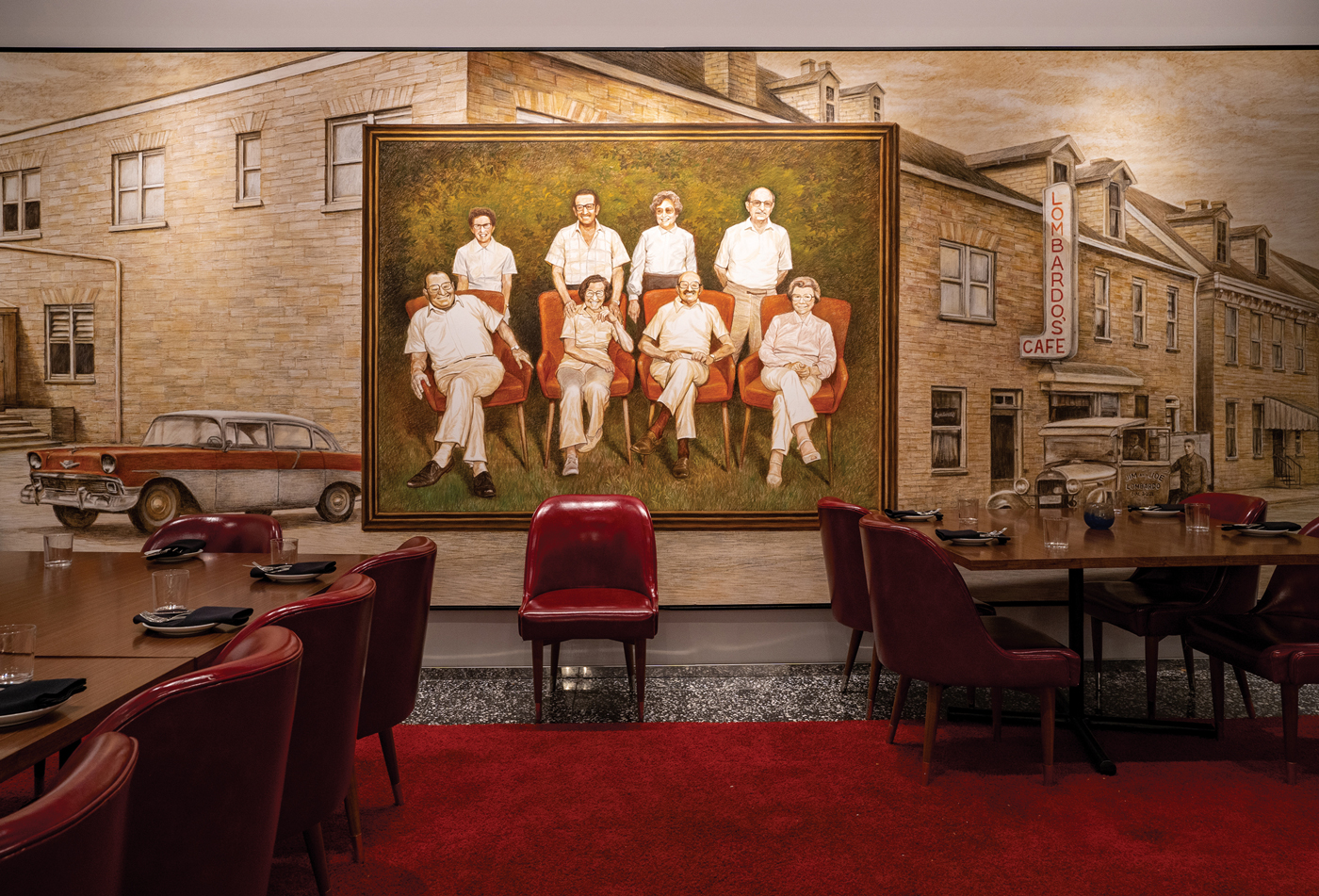 The restaurant's appearance began to show its age by the dawn of the 21st century. Minor renovations were performed to refresh the carpets and expand windows, but by the mid-2010s, it was clear a more ambitious overhaul was needed. "It was tired-looking," Sam remembers. In addition to the outdated style, the roof was leaking, booths were suffering from wear and tear and the kitchen needed updating. 
As the building deteriorated, Sam's cousins were reluctant to dedicate the finances and resources that were needed to fix the issues. Rumblings began to surface that they were going to sell the restaurant, so Sam, wanting to continue the family's legacy, decided to buy Lombardo's as-is in December 2018. He operated the restaurant for a year as he prepared for the extensive renovations that were set to begin in early 2020.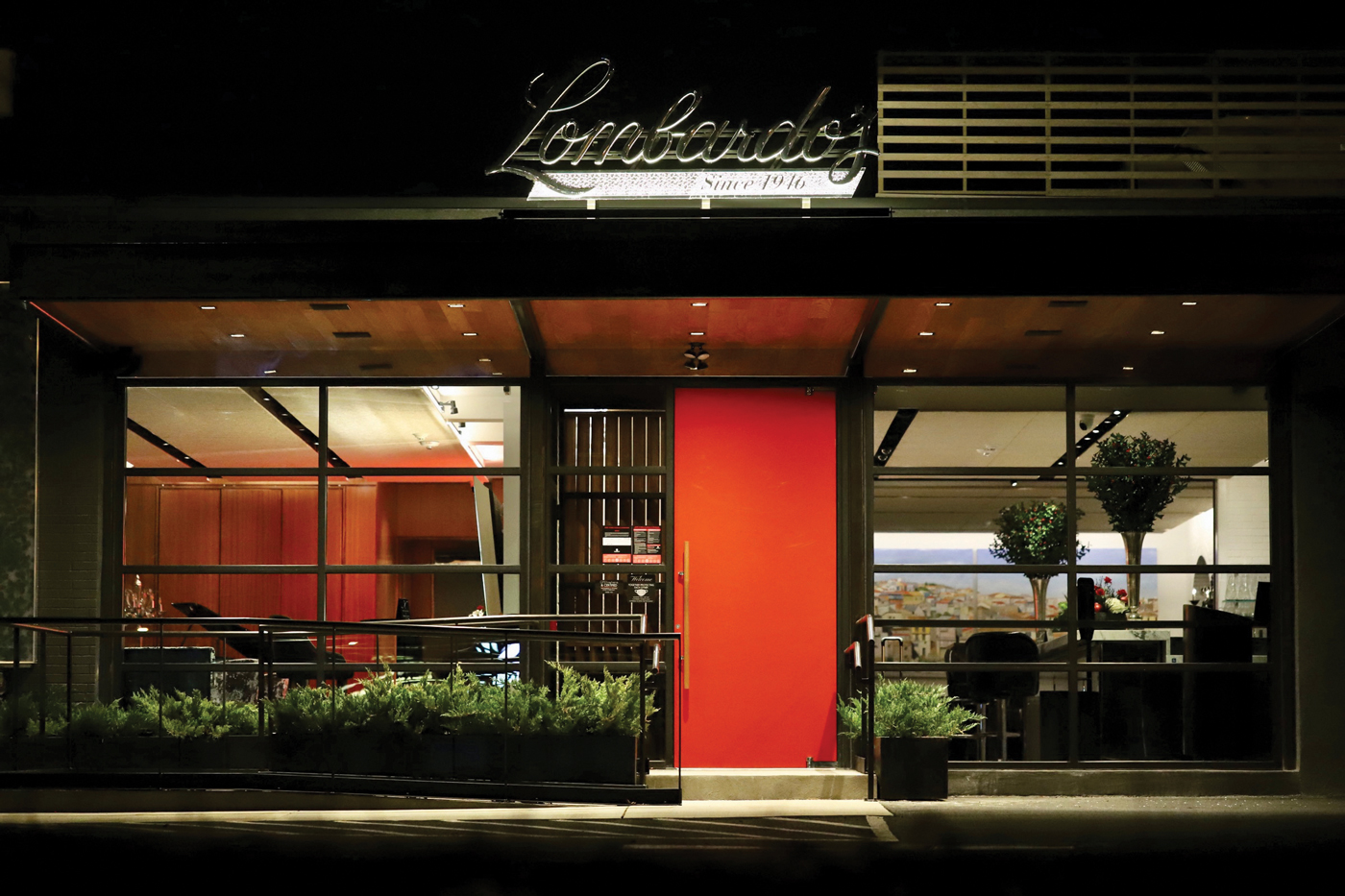 The Metamorphosis
Lombardo's shut down in January 2020 for renovations and wouldn't fully reopen until March 2021. The renovations concluded around November 2020, but due to a surge in COVID cases, Sam thought it was best for the safety of their customers to only offer take-out until restrictions were eased in spring 2021.
Recognizing that Italian restaurants are common in our area, Sam wanted to ensure that the new Lombardo's would stand out. Through the renovations, Sam hoped to create a visual attraction while preserving the history, culture and hard work that his family had poured into the establishment. The restaurant always enjoyed the support of a dedicated customer base and Sam wanted to guarantee those customers that they could return and still savor the same time-honored family recipes and welcoming service. However, Sam also wanted to attract a new generation of patrons by offering a hip atmosphere.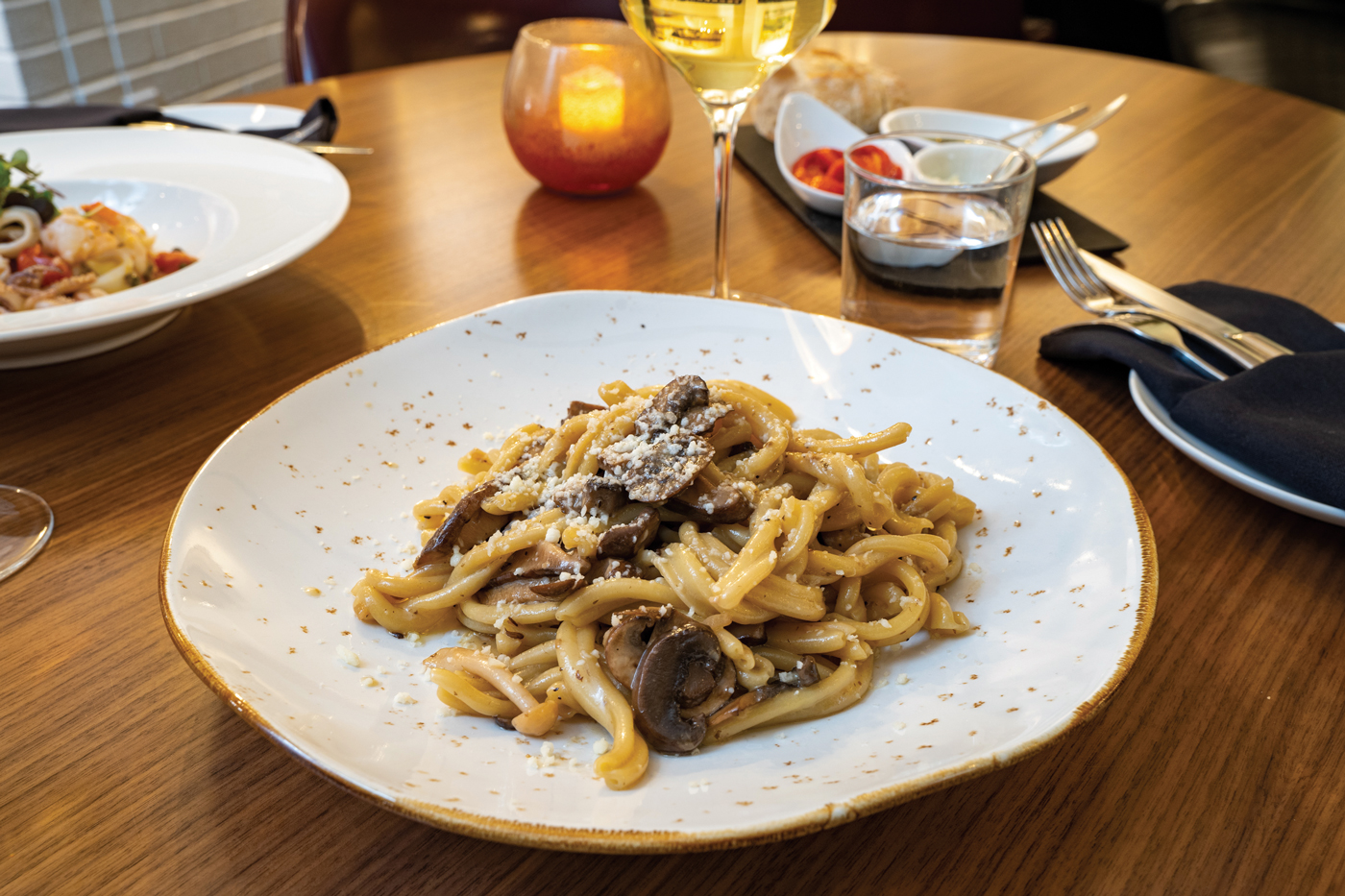 "It kind of got away from me," Sam admits, referring to the renovation process that quickly exceeded his expectations. "I thought it was going to [cost] $600,000, but it ended up costing $2.7 million." Sam estimates that he spent a quarter of a million dollars on kitchen upgrades alone, including a new pizza oven, updated friers and a pasta station.
Aesthetically, the renovations left no corner untouched, giving the restaurant a new look inside and out. Outside, a new entrance was added, as were walls of windows, new signage and a modern gray exterior color.
The interior was completely gutted, with a goal of opening up the restaurant. In addition to the added windows, a wall between the bar and formal dining room was replaced by a partition that enables the bar and lounge to remain open during larger private events. The bar was updated and now has a sleek feel with blue underlighting and black swivel chairs. A wine cellar and a dining room for private parties were added. An area that was previously used as an office and coat room was transformed into a chic piano lounge. (Live piano music adds to the ambiance Thursdays through Saturdays from 5-9 p.m.)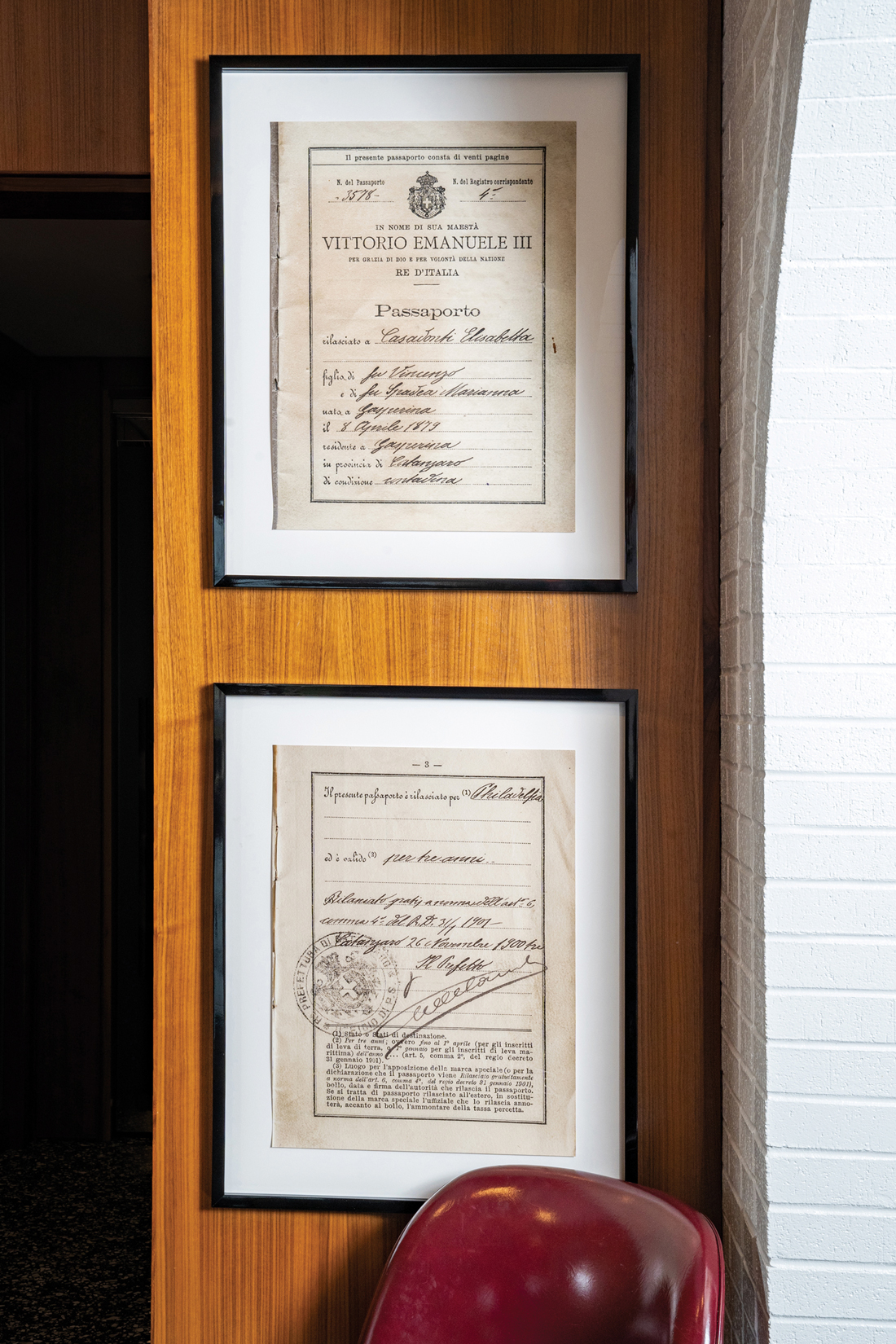 New furnishings, art and lighting help to give the restaurant a hip vibe. In the formal dining room, colorful paintings depicting beautiful Italian landscapes cover the walls. A neon sign radiates the phrase, "La Familia e Tutto" meaning "family is everything." To honor family members who built the restaurant's success and legacy, posters, photographs and other memorabilia serve as a reminder of the restaurant's humble beginnings. In the lounge, an expansive photo of Sam's grandfather, Saverio Lombardo, spans the wall. A framed passport belonging to Sam's grandmother hangs nearby. A painting of Sam's uncles and aunts, who first opened the restaurant, greets guests as they enter the private dining room. "It shows the blue-collar existence of hard-working people," Sam explains of the tributes to his family. "My uncles and aunts and my father made this happen."
Mangia!
Like many Italians, food is a prominent piece of Sam's heritage. His father, Nick, was a first-generation immigrant from Calabria, Italy, living in Lancaster. Nick was in the U.S. Army and happened to meet Sam's mother, Jeannette, in Naples, Italy, while he was stationed there during World War II. Nick worked in a mess hall taking care of about 100 German prisoners. "He had access to all this food, so he was a big hit with my Italian mother," Sam laughs. "She was a wonderful cook." He remembers often watching his mother create Italian specialties, including lasagna, meatballs, soups and salads. 
When his parents met, Jeannette was a widow and single mother to a four-year-old son. Nick brought Jeannette and Sam's brother to the U.S. in 1946 (the same year Lombardo's Restaurant opened) and Sam was born shortly thereafter. Although Sam's father was never directly involved in the restaurant's operations, Sam grew up around the family restaurant and quickly became a foodie.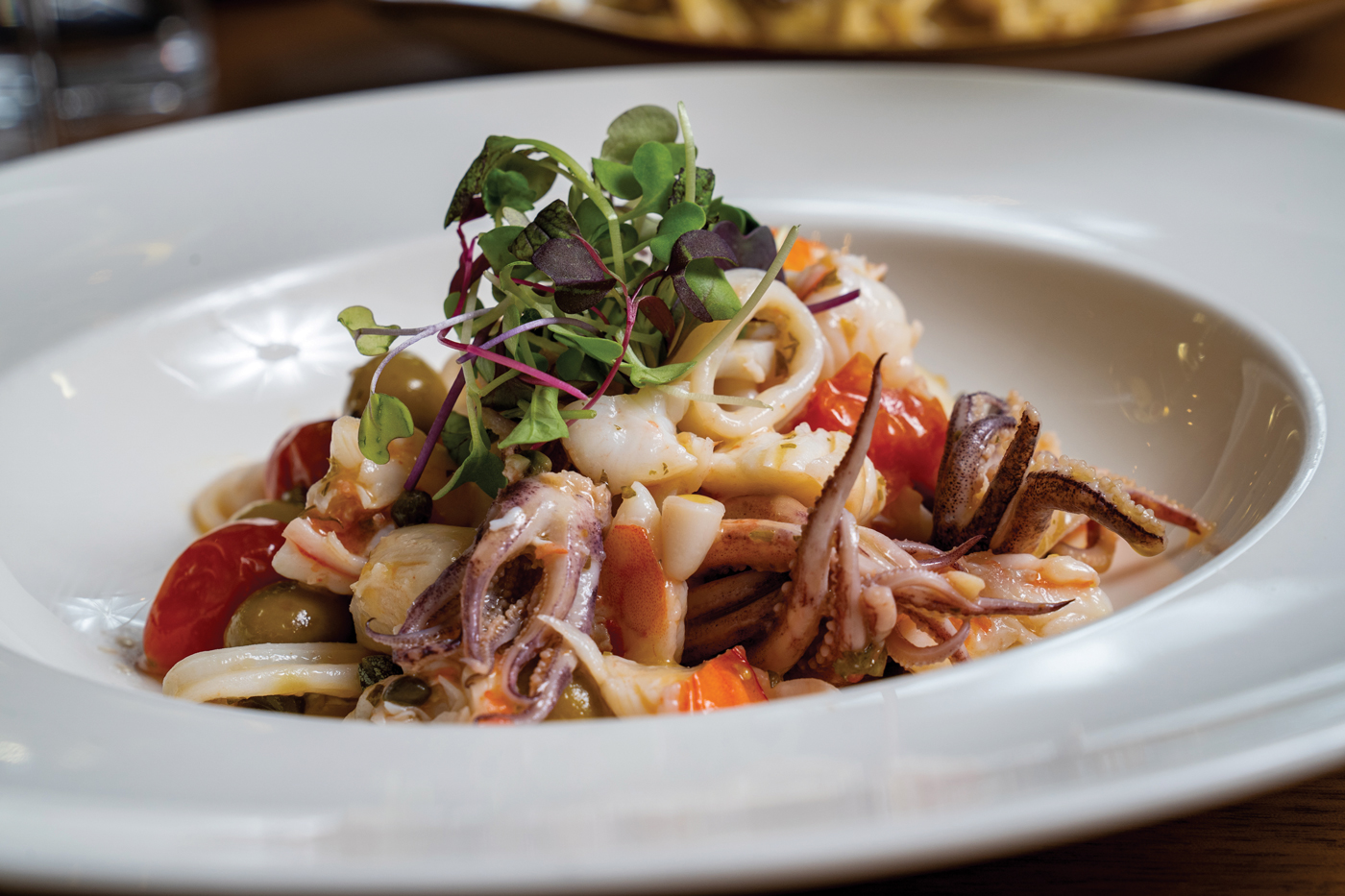 When Sam reopened Lombardo's after renovations, he was able to parlay his lifelong love of food into teaching his new culinary team – executive chef Ryan Stradley and chef de cuisine Shawn McKinney – how to create the menu's staple items true to the original family recipes. 
In addition, the culinary team worked together to add new items to the menu. Arancini, which is a rice ball with a truffle flavor that's lightly breaded, deep fried and served with a house-made fig sauce, was added as an appetizer. They also added scamorza, using a recipe from Sam's mother. The aged, smoky mozzarella is cut into strips, pan seared and topped with honey. Jeannette's traditional flame-roasted red peppers are also brought to every table along with complimentary bread and olive oil. 
Thanks to the addition of a pizza oven, pizza is also a new venture for the restaurant. A lot of research went into the dough, which is made with a sourdough starter. Fresh tomatoes and a unique blend of cheeses are used. Pizza options include prosciutto and arugula, pepperoni, margherita, trio formaggio and pizza con funghi.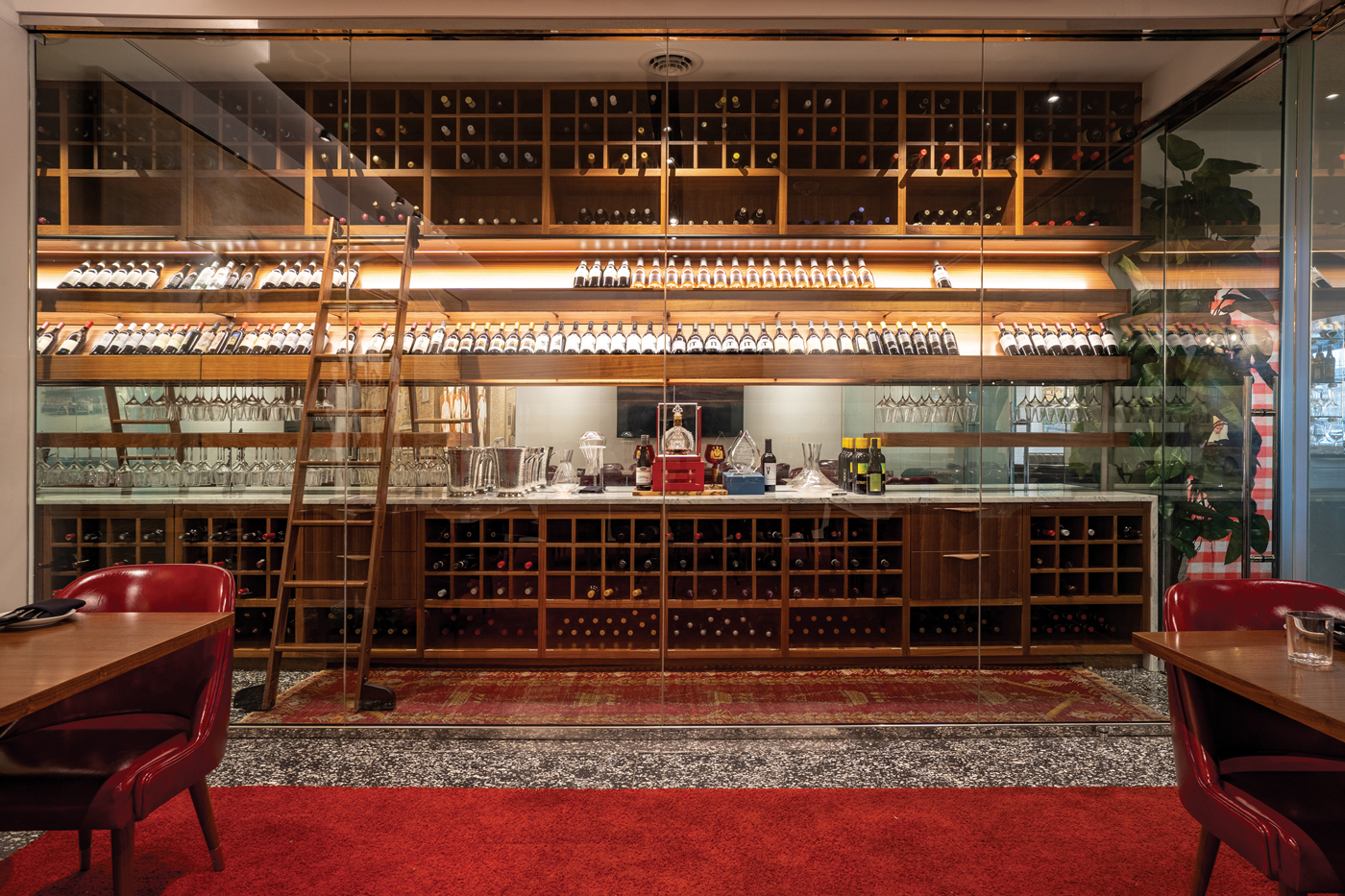 Pasta entrées include classics such as spaghetti and meatballs and lasagna made with Lombardo's authentic sauce, as well as sweet potato gnocchi and wild mushroom gemelli. All pasta is made in-house. Other entrées include seared scallops, a scamorza burger, veal or eggplant parmesan, short rib cannelloni and filet mignon.
Lombardo's also offers an extensive selection of libations, including a list of signature cocktails. The restaurant boasts an expansive Italian wine list, as well as selections from England, France, Hungary and the western U.S. The beer selection features Pennsylvania brewers such as St. Boniface, Tröegs, New Trail Brewing Company and Wyndridge Farms. Happy Hour is offered Tuesday through Thursday from 4-6 p.m.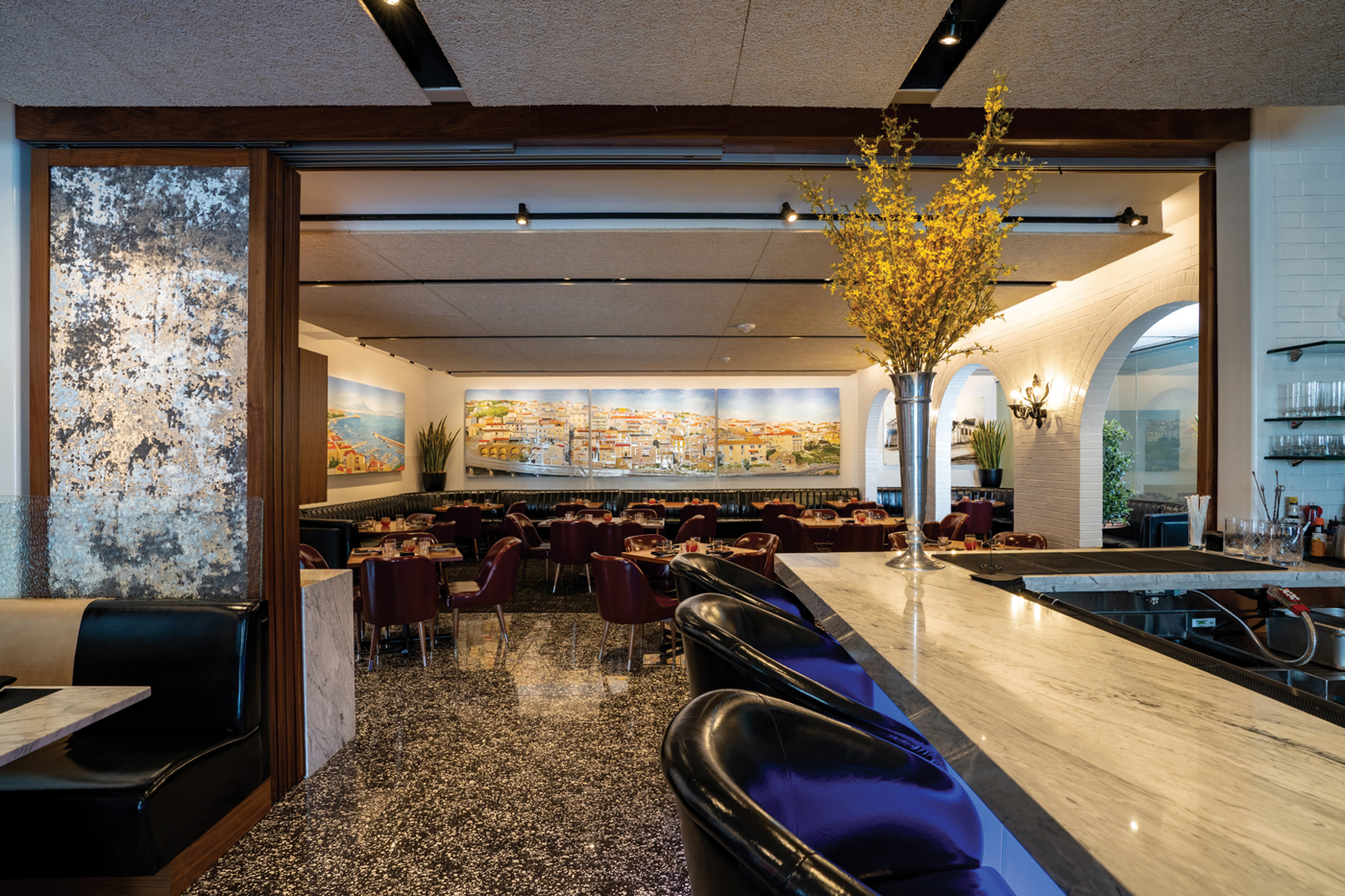 Take-out is available via a limited menu that includes single entrées as well as family-style meals, such as chicken parmesan, salads, Italian sausage and more.
Success
"When I first bought the restaurant, I thought, 'I just want to breakeven,'" Sam relays. Now, Sam reports that the restaurant is doing so well that he is sending Lombardo's executive chef, general manager and executive liaison to Sorrento, Italy, to expand their knowledge and experience. The president of Sant'Anna Institute in Sorrento arranged an itinerary for the Lombardo's team to visit restaurants and culinary schools to learn authentic Italian culture and cuisine to bring back to Lancaster County.
Sam aspires to make Lombardo's the best Italian restaurant in Central Pennsylvania, which he recognizes may sound grandiose to most. "I'm a realist when it comes to business. You've got to invest in those dreams and aspirations. You've got to be willing to pay attention to it," he explains.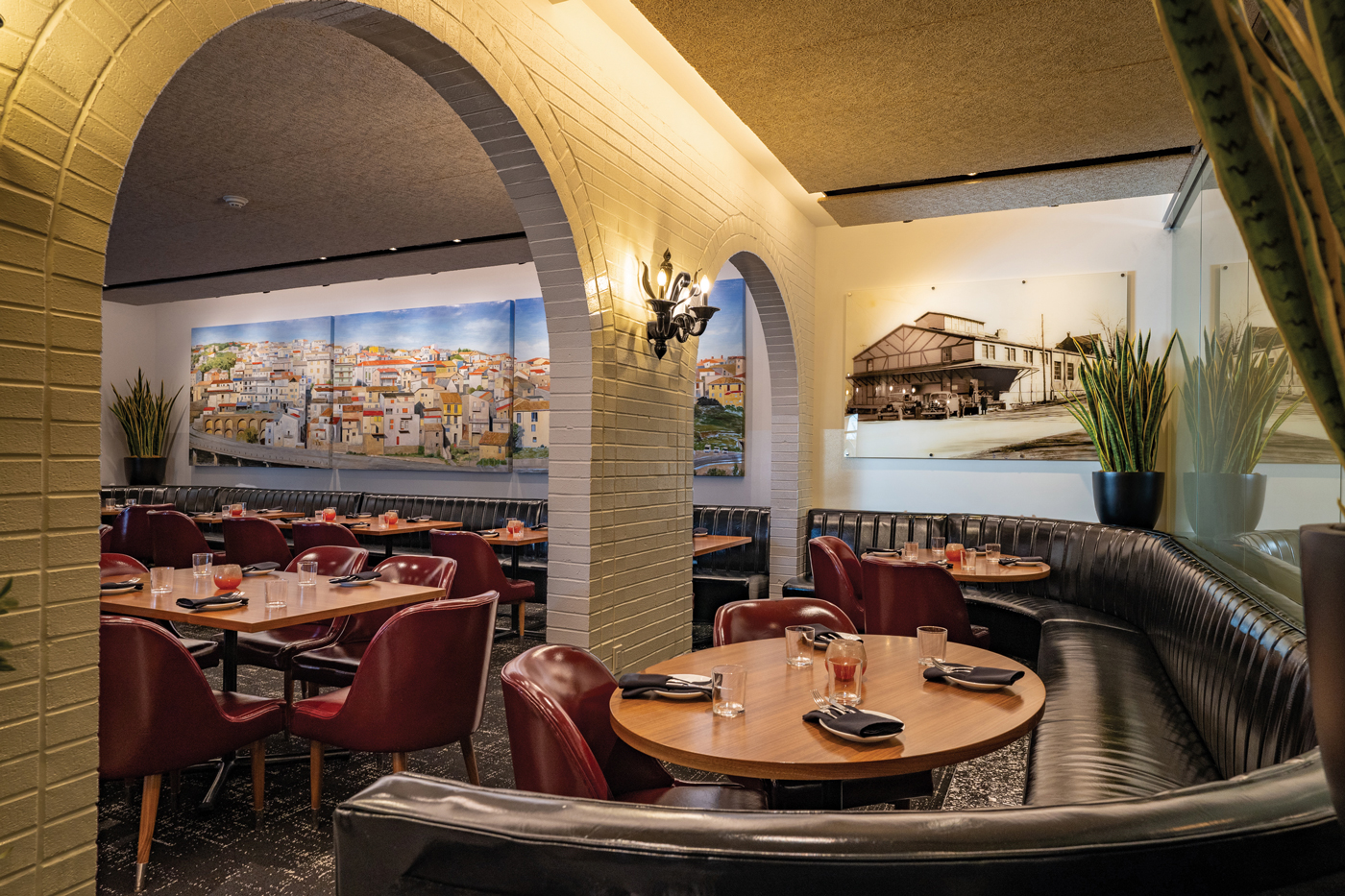 In addition to investing in Lombardo's, Sam and Dena find it important to invest in the Lancaster community and have made substantial donations to local institutions such as Millersville University and the Lancaster Cleft Palate Clinic. Although Sam and Dena own properties in Brooklyn, Florida and Lancaster, Sam emphasizes that Lancaster will always be their home. "It's where my wife and I were born and grew up," says Sam, who is a graduate of J. P. McCaskey High School. "It's our roots." 
When Sam bought Lombardo's, he knew that he also wanted to change the look of the "five points" where the restaurant is located. "I wanted to make that entranceway to Harrisburg Avenue significant," he elaborates. To achieve this goal, Sam hopes to add an authentic Italian delicatessen and expand outdoor dining.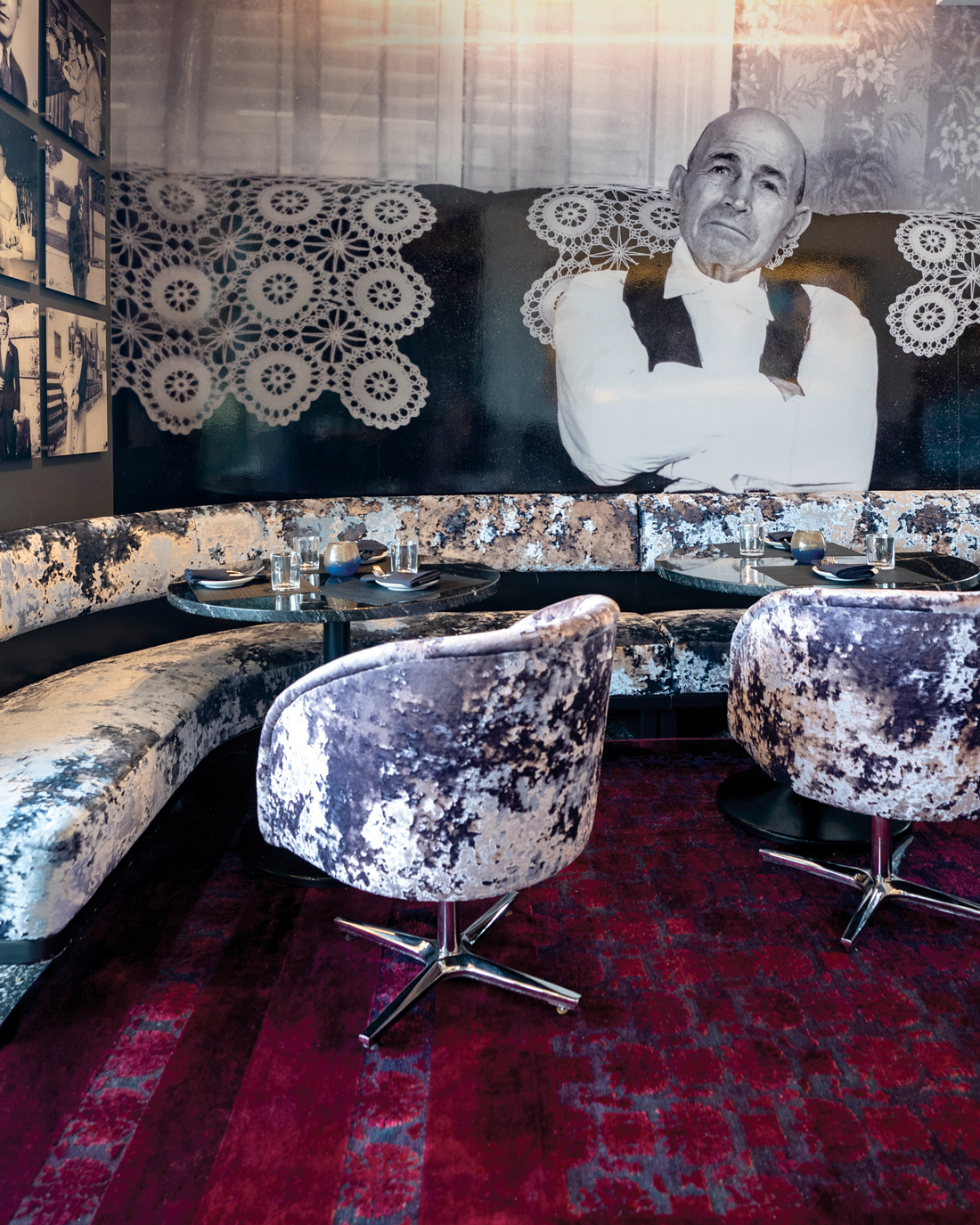 Lombardo's Restaurant is located at 216 Harrisburg Avenue, Lancaster. Lunch is served Tuesday through Saturday, 11 a.m.-2:30 p.m. Dinner is served Tuesday-Thursday, 4-9:30 p.m. and Friday and Saturday, 4-10 p.m. Learn more at lombardosrestaurant.com. Reservations are recommended and can be made on Resy.com or by calling 717-394-3749.