If you would like a side of rock 'n' roll with your meal, head to Per Diem at the Hotel Rock Lititz. The restaurant is located on the Rock Lititz campus, which is a one-stop shop for A-list artists who are preparing to go on tour.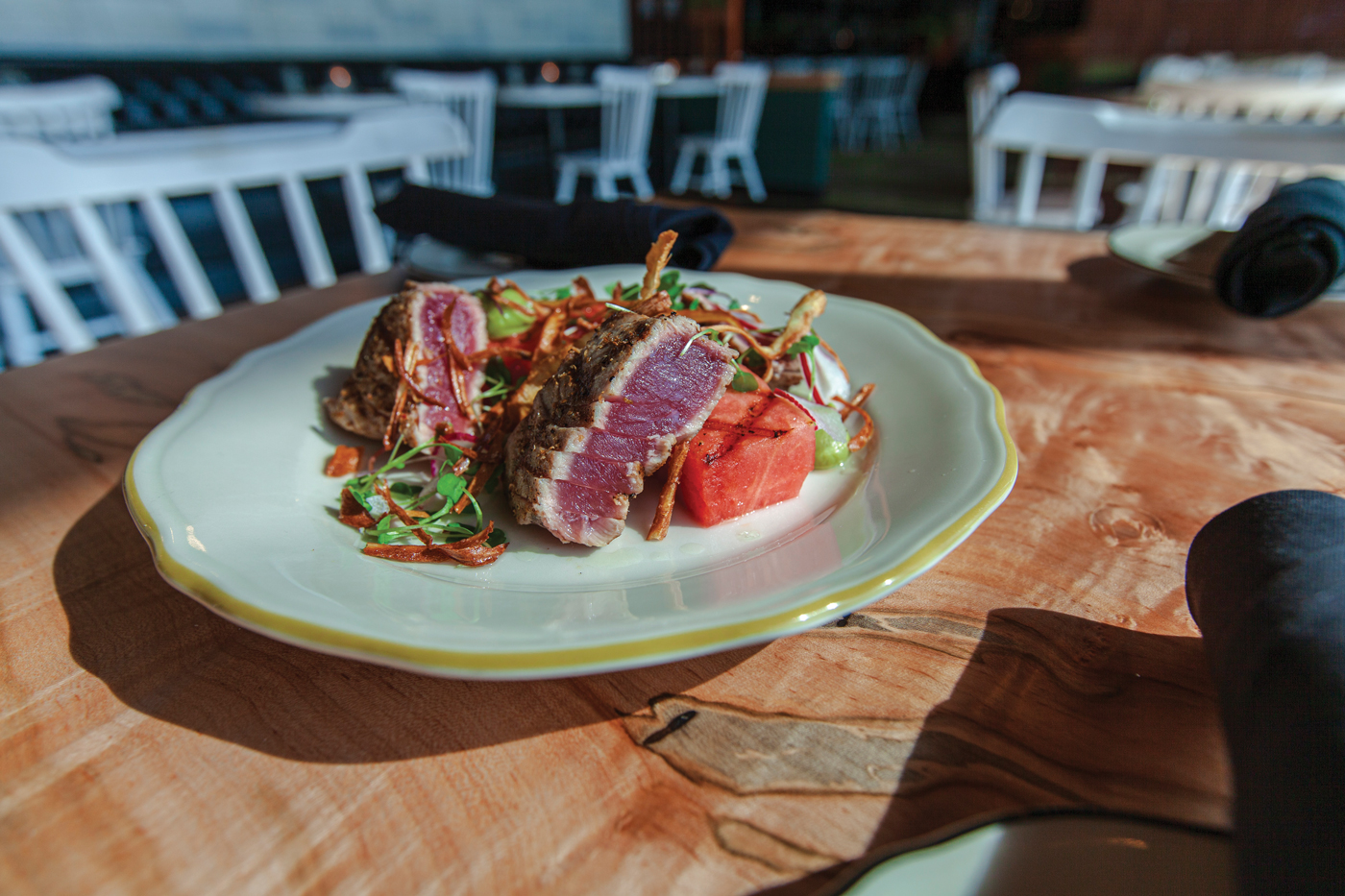 Per Diem provides a rock-n-roll vibe while also paying homage to Lancaster's agricultural roots, which is carried out in the décor throughout the restaurant. The white-and-black color scheme comes alive with greenery through plants and a unique moss wall, while copper tones define the lighting fixtures and bar. The name "Per Diem" is also a nod to the music industry as it refers to a roadie's daily allowance for living expenses. Owners Josh and Jake Funk of TFB Hospitality describe their vision for Per Diem as "urban farmhouse with a touch of elegance." 
With the décor inspired by Lancaster's iconic farmhouses, it only made sense that the menu would celebrate the farm-to-table movement. The restaurant utilizes the talents and products of Lititz-area farmers. Per Diem offers dinner every night as well as brunch on Sunday. For dinner, choose from starters, salads, pizza and main dishes including steak, smash burgers, pasta dishes and more. Gluten-free, vegan and vegetarian options are offered. Signature cocktails, mocktails, beer and wine are also available. Leave room for a decadent dessert from their in-house pastry chef!
50 Rock Lititz Boulevard, Lititz. Perdiemlititz.com or 717-500-3436. Call or visit their website to make reservations.