Except for my college years, I've lived in Lancaster County my whole life. I've done my fair share of canning vegetables and tomato sauce and have spent many spring seasons chasing sheep on my grandparents' farm (they're a lot faster than you would think!). That was just life in Southern Lancaster County. As I grew older, it was amazing to me just how many people traveled to our little part of the world to experience just that – life in Lancaster County. Recently I had the opportunity to play tourist at a press and influencer event hosted by Kitchen Kettle Village.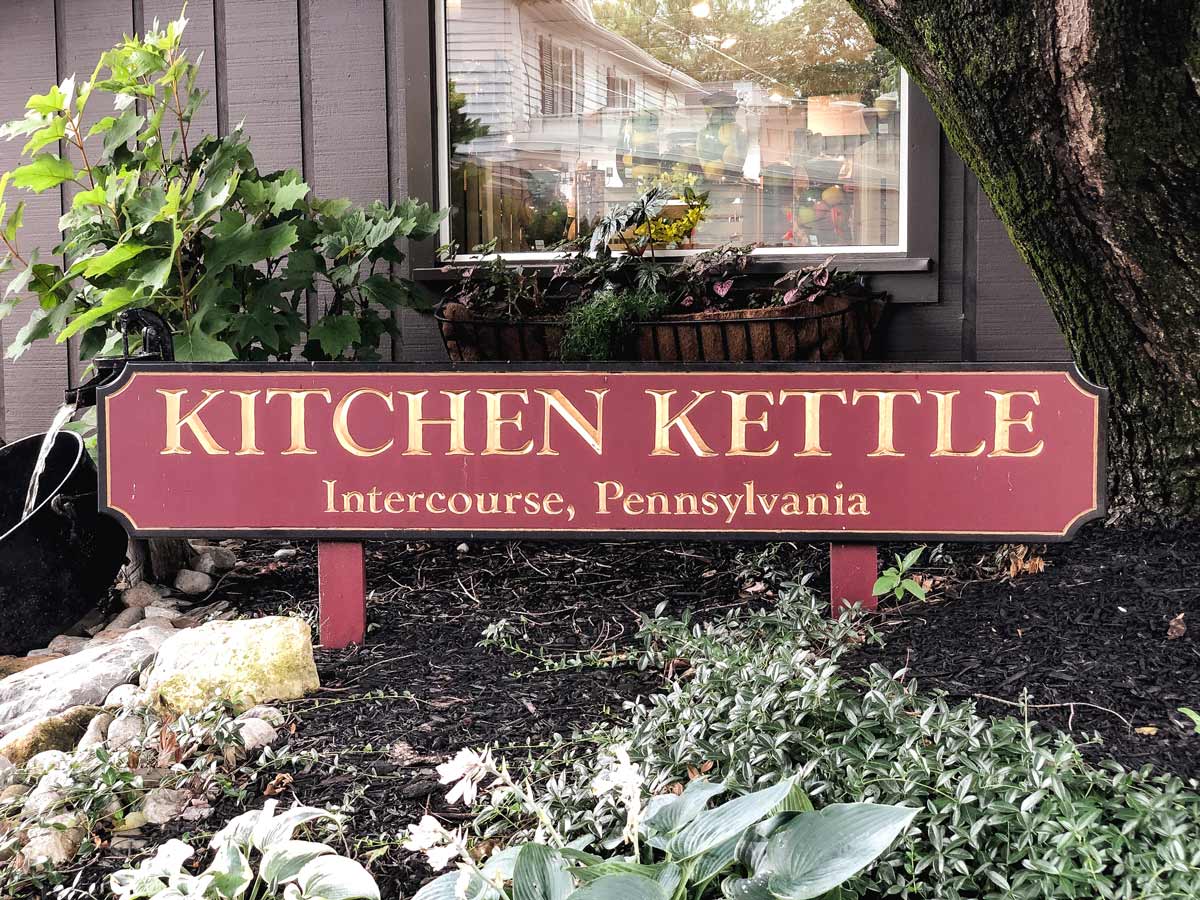 From homemade jams and jellies to Lancaster County-sized servings at The Kling House Restaurant, Kitchen Kettle Village, in the small town of Intercourse, attracts almost a million visitors annually from all corners of the globe. It became clear to me why people come from near and far to experience iconic destination.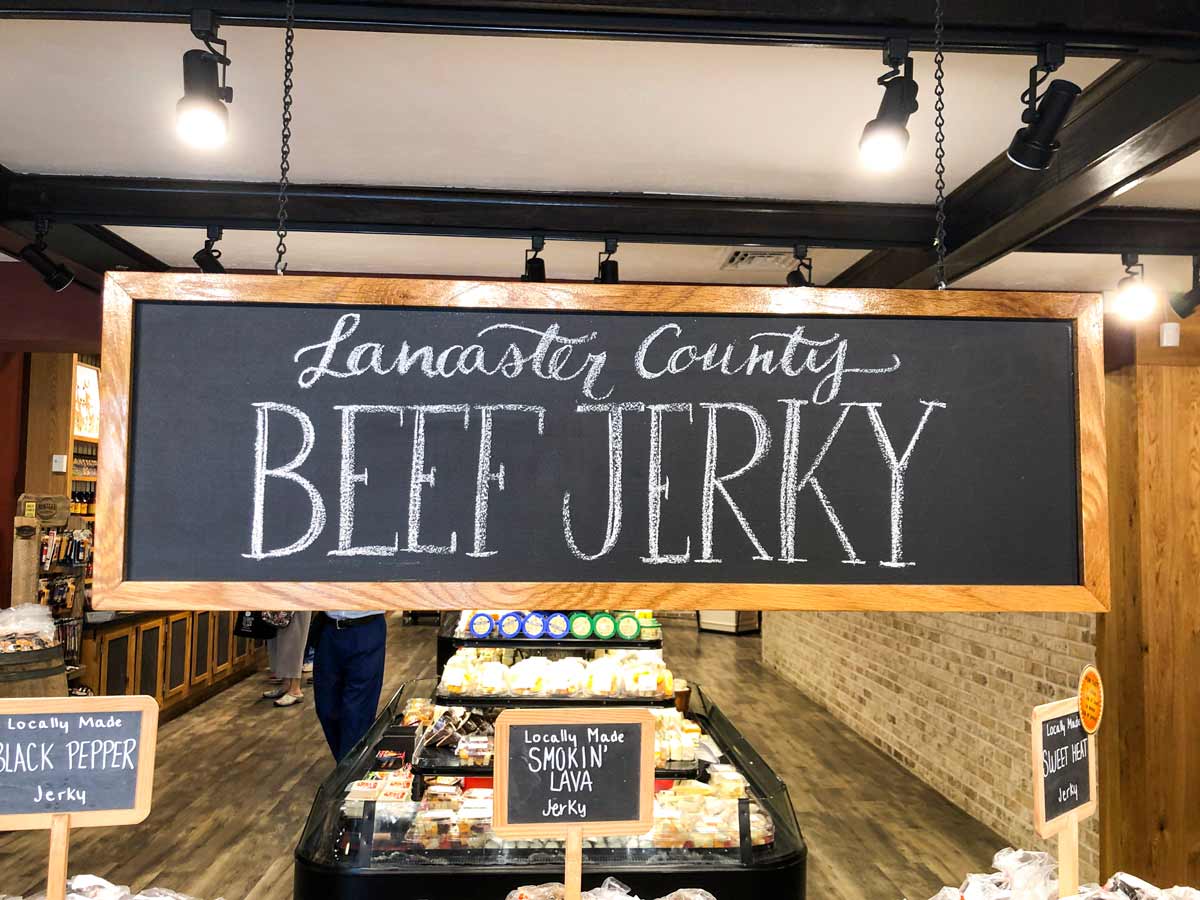 When Pat and Bob Burnley purchased a small jelly business in 1954, their quaint operation in a two-car garage quickly grew with the tourism boom in the area. Today, the Jam & Relish Kitchen (what many consider the heart-beat of Kitchen Kettle Village) offers relishes, preserves, jams, mustards, salsas, pickles and much more all still made the old-fashioned way in small batches. Each lid is even hand-tightened to ensure quality and on any given day you can observe local farm women whipping up something tasty in the Jam & Relish Kitchen!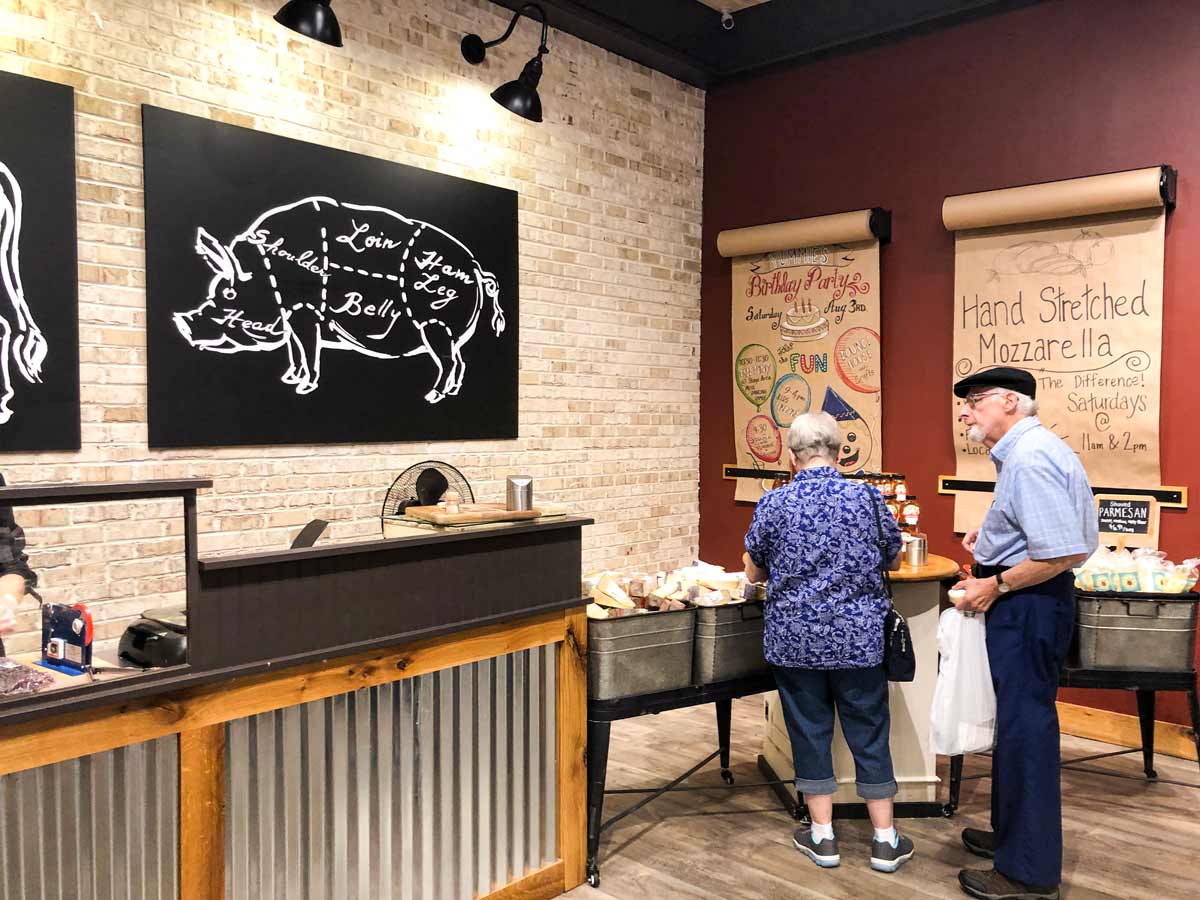 Many people joke that you won't even need lunch after you tasted everything in the Jam & Relish Kitchen, there's simply that many things to try. The Kitchen Kettle Village tradition of tasting even goes back to the company's humble beginnings when Pat Burnley was adamant about offering samples to those who stopped in.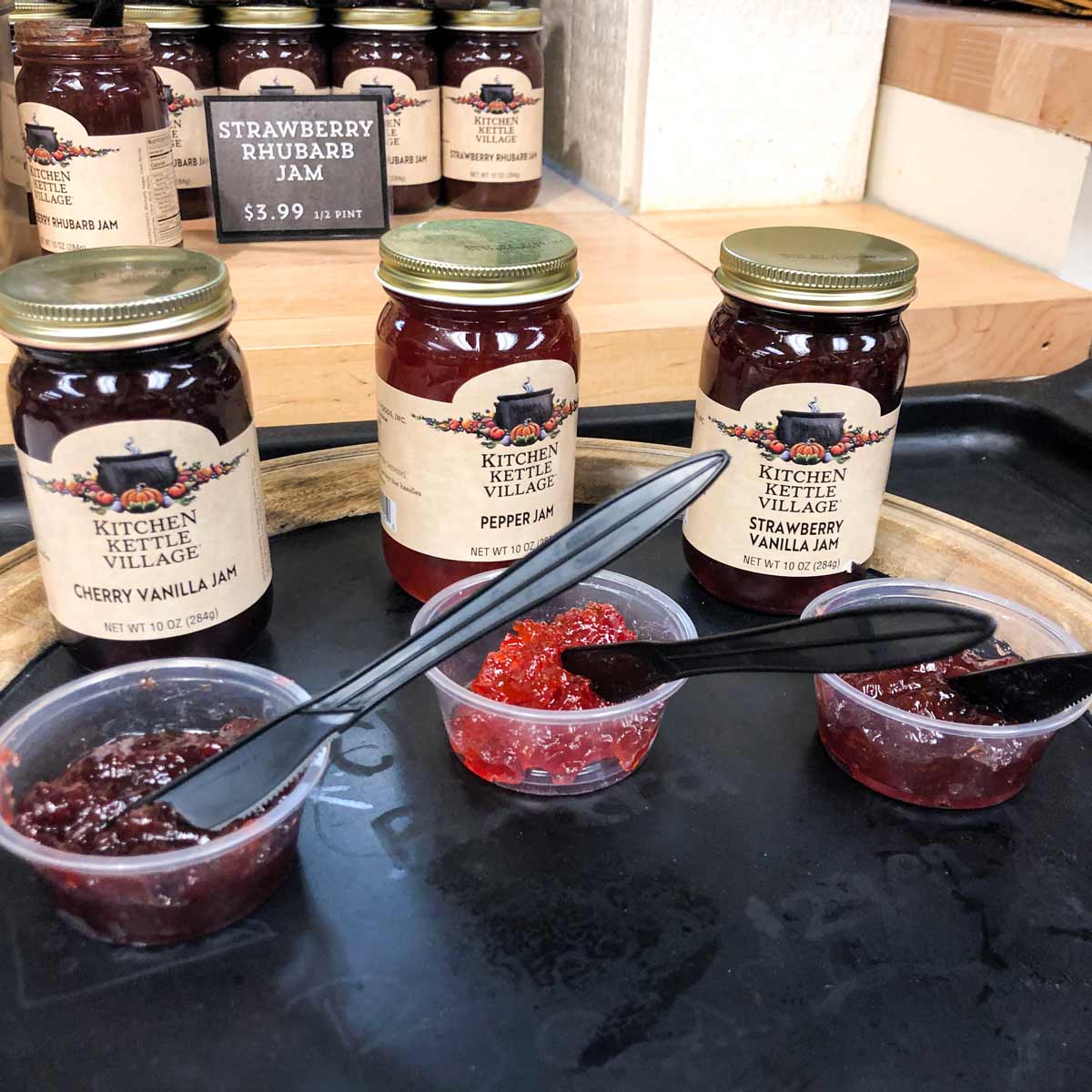 Now, with 40 artisan and food shops, a fine art gallery, a wine shop, two restaurants, 18 lodging rooms and tons of special events, there's always something new to explore in the village. Whether you're a local or from another part of the world, one thing that the Kitchen Kettle Village crew exudes is friendly and fun hospitality.
On our tour, we started with breakfast at The Kling House Restaurant. Before it was converted to a restaurant, the farmhouse was home to three generations! Now, you can get a delicious breakfast to start your day of shopping and sampling or take a break with lunch.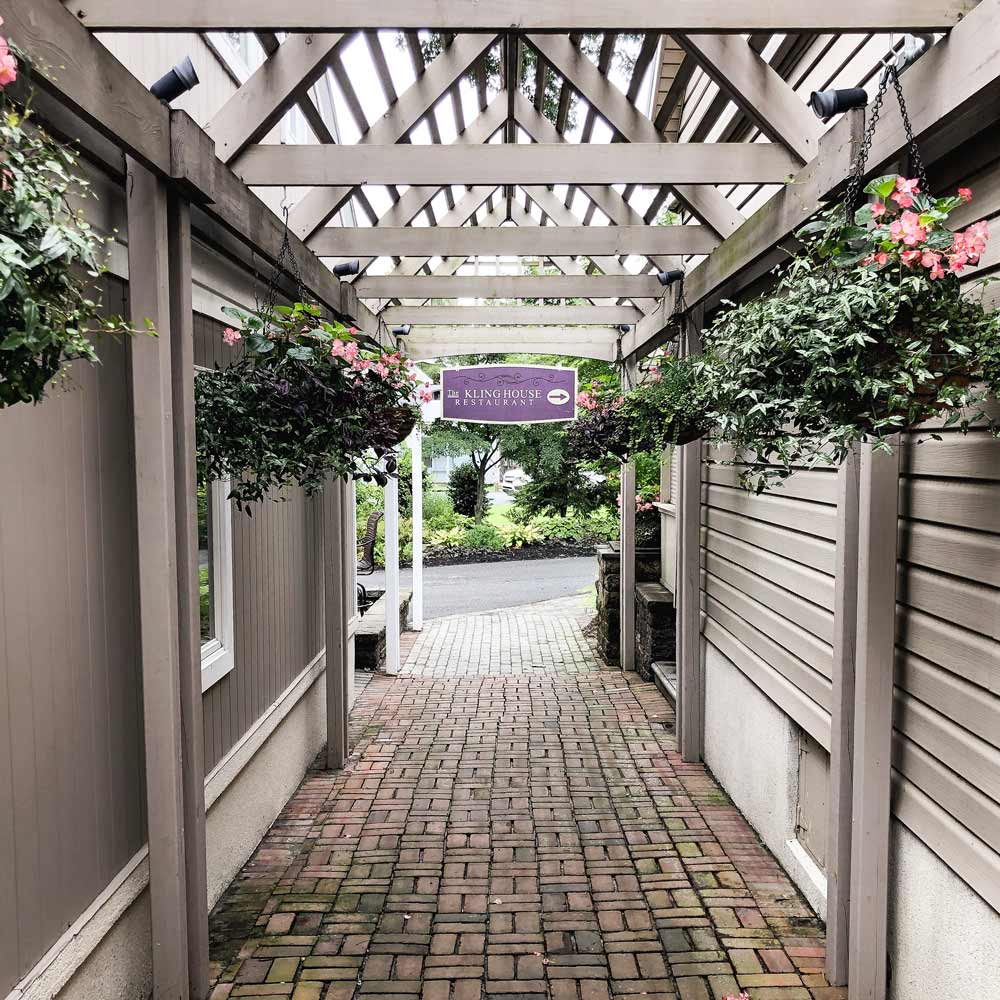 With full stomachs, our group set out to learn as much as could about some of the shops. From the delicious offerings at Aged & Cured (you have to try the special grilling cheese!) to beautiful work at Garnett Pottery (a gravy boat in the shape of a pig), we had a blast adventuring through the shops.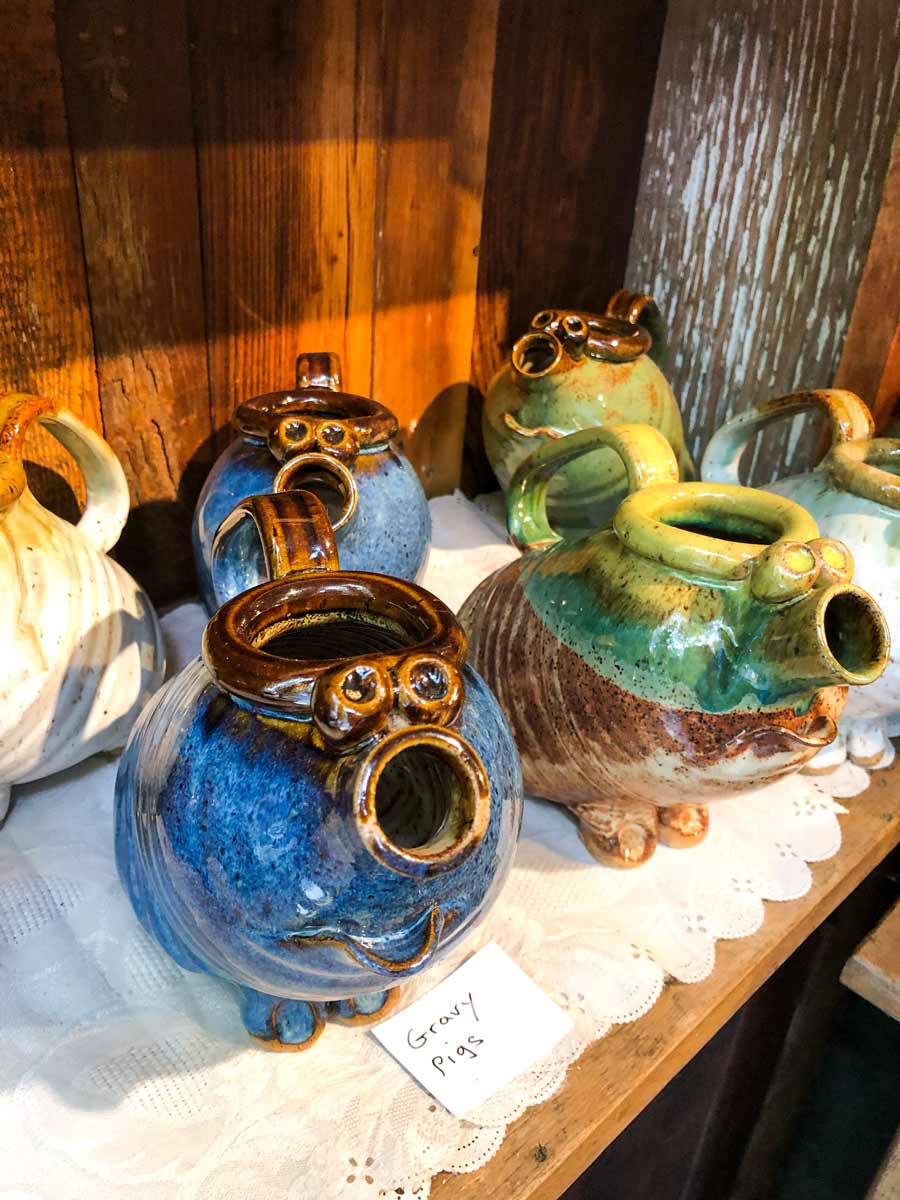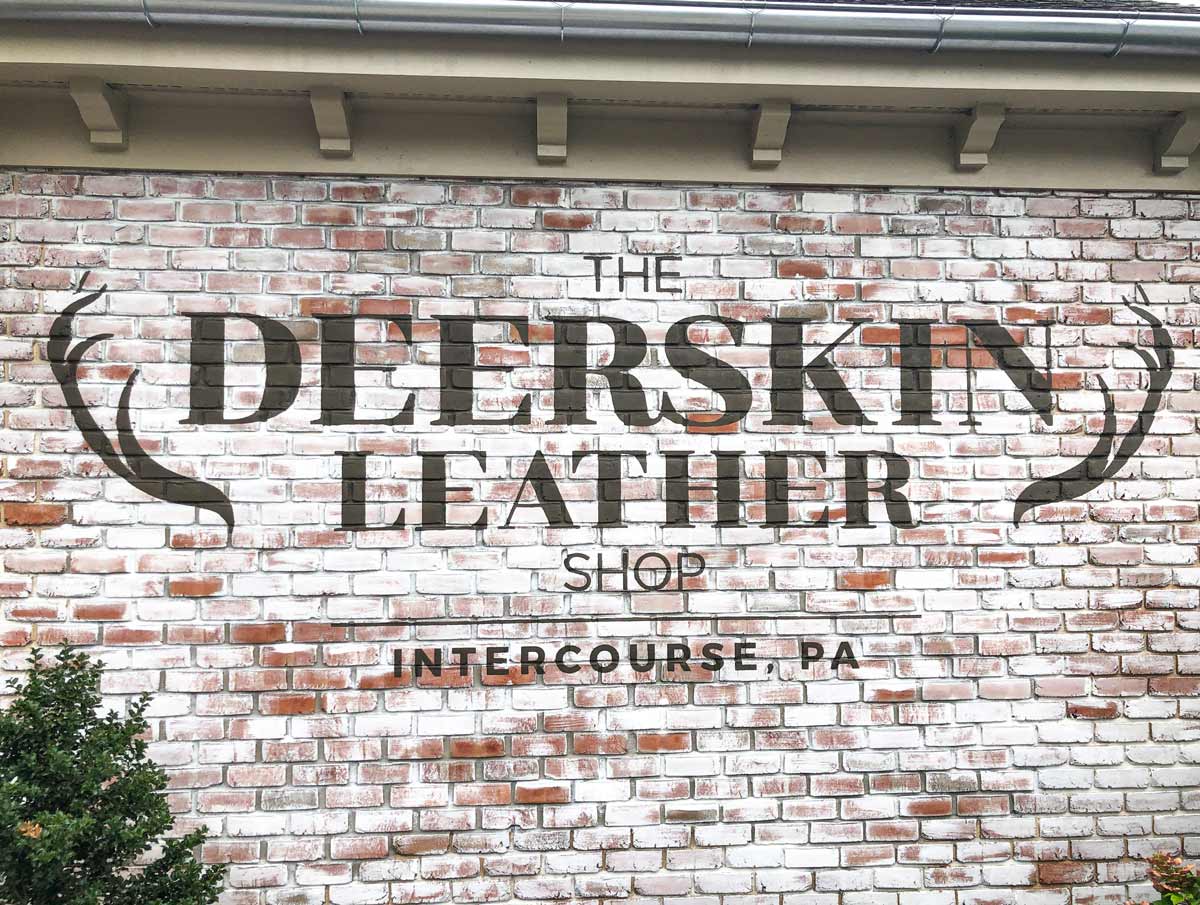 Up next, we were off to Kettle Café for a blind taste test. We were promised no bugs as seen on many blind taste tests like Fear Factor, only items from the Jam & Relish Kitchen. Our nerves suppressed, we excitedly got to work putting our taste buds to the test. Apple cinnamon and fig were just a few flavors we tried to identify. This activity, normally reserved for group tours, was a fun way to try different varieties we may not have normally selected, and we were pleasantly surprised with the flavor combinations!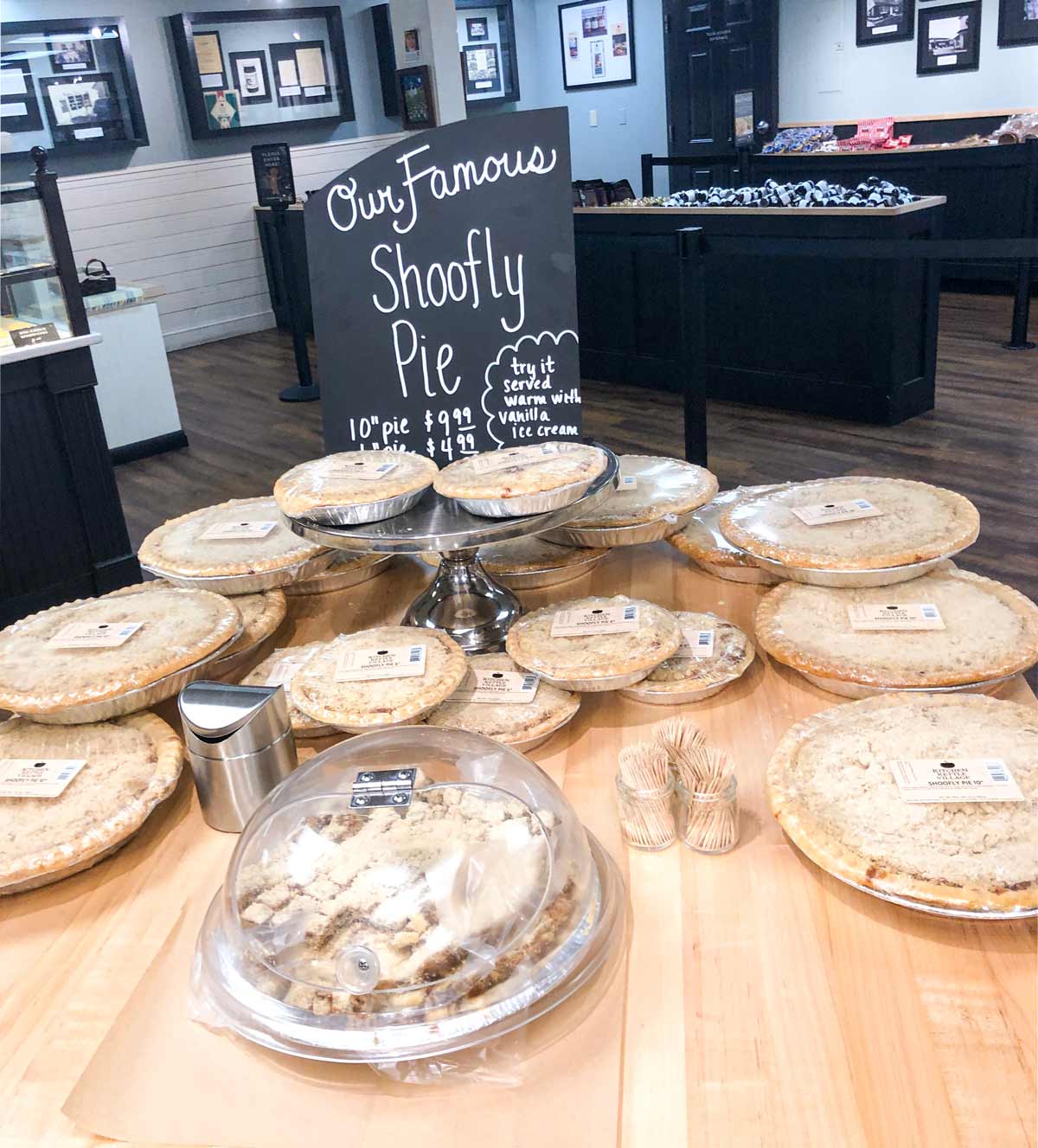 We only scratched the surface of all the things to do and see at Kitchen Kettle Village. They also offer many special events, which is the perfect excuse to visit for the first time or the 50th time. Kitchen Kettle Village's next big event is their 65th Anniversary Celebration, August 1-3. A history scavenger hunt, live entertainment, a tasting tour, and a free snickerdoodle cookie to anyone born in 1954 are just a few things happening that weekend to commemorate this anniversary milestone.
Plan your visit and learn more about Kitchen Kettle Village at kitchenkettle.com