Casey Jones' Restaurant makes its home on the grounds of the Red Caboose Motel, where guests can experience a unique overnight stay in a caboose car. At Casey Jones' Restaurant, seating is offered in two vintage Pennsylvania Railroad dining cars or outside on the deck. Bar seating is also available at the beautifully restored bridge area. Breakfast, lunch and dinner are served daily. The menu features American fare prepared fresh to order. Some menu items have playful railroad-themed names, including the popular Caboose Burger and The Southern Rail pulled pork sandwich. The dinner menu features salads, appetizers, sandwiches and entrées, including baked salmon, pot roast, shepherd's pie and pasta. If you can, snag a window seat where you will be able to admire Lancaster County's countryside and watch the Amish as they work in the fields, the Strasburg Rail Road as it chugs by or the farm animals in the petting zoo.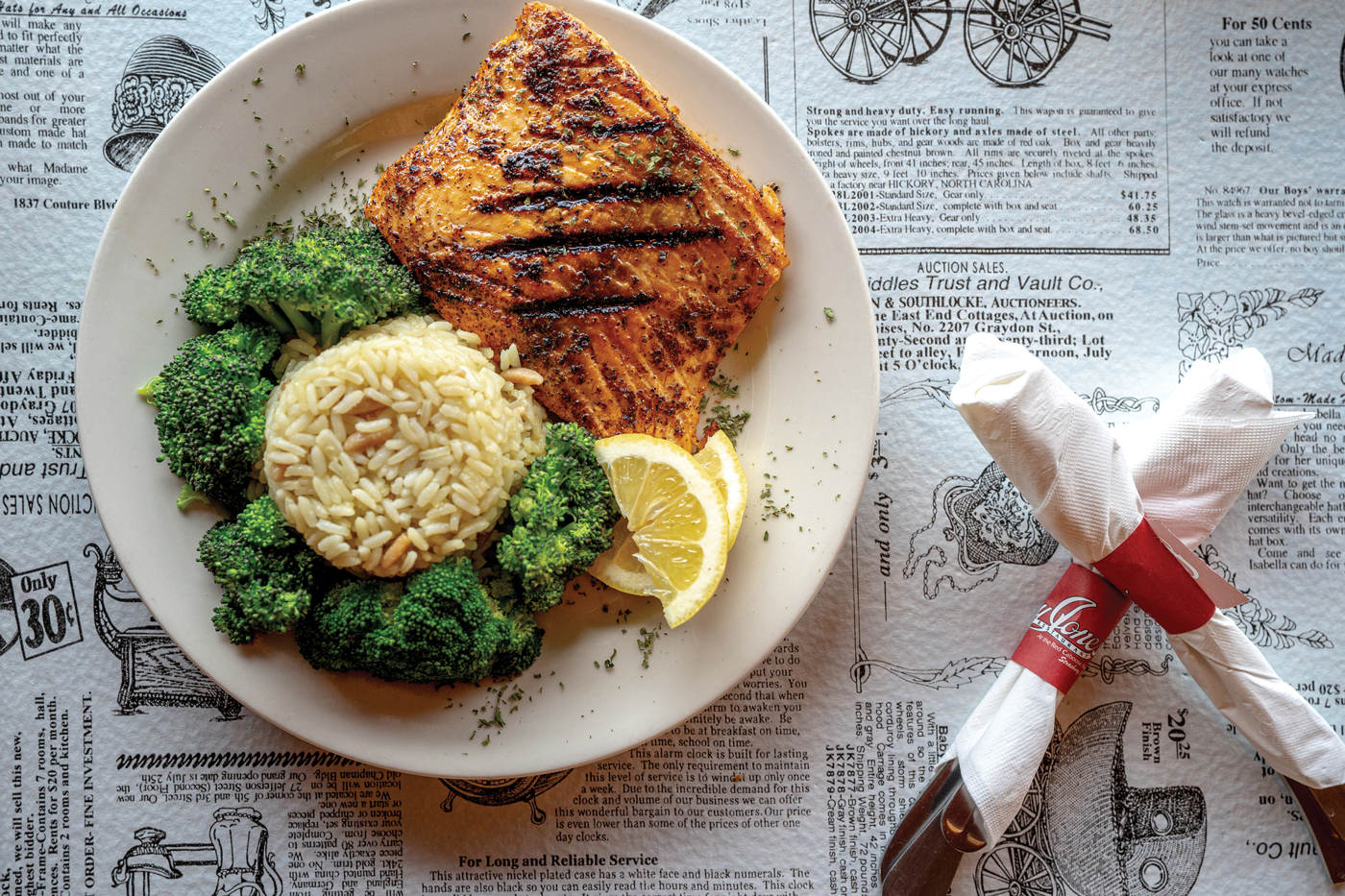 "It's one of the most unique dining experiences you can find," co-owner Kat Prickett emphasizes. Kat and her husband, Tyler (along with his parents), own and operate the motel and restaurant. With young children of their own, the couple aims to create a family-friendly, fun environment where long-lasting memories can be made. In addition to the motel and restaurant, the 9-acre property also includes a petting zoo, playgrounds, buggy rides, a viewing tower, a mini train and a soon-to-be event barn.
312 Paradise Lane, Ronks. Redcaboosemotel.com or 717-687-5000. Reservations can be made over the phone.