A long the banks of the Susquehanna River in Wrightsville, York County, John Wright Restaurant provides guests with an unparalleled waterfront view. The restaurant makes its home in a large warehouse, built in 1916, which was once used as a silk mill, a textile corporation and a weaving operation. Today, the restaurant is the perfect setting for an intimate date night, a special occasion or just getting lost in the view. Jim Switzenberg, the director of operations and executive chef, emphasizes the uniqueness of the view. "It is the only restaurant on the banks of the Susquehanna River with a view of two bridges at one of its widest points," Jim elaborates. "Often, you will see kayakers, boaters and fisherman, as well as Bald Eagles and Falcons."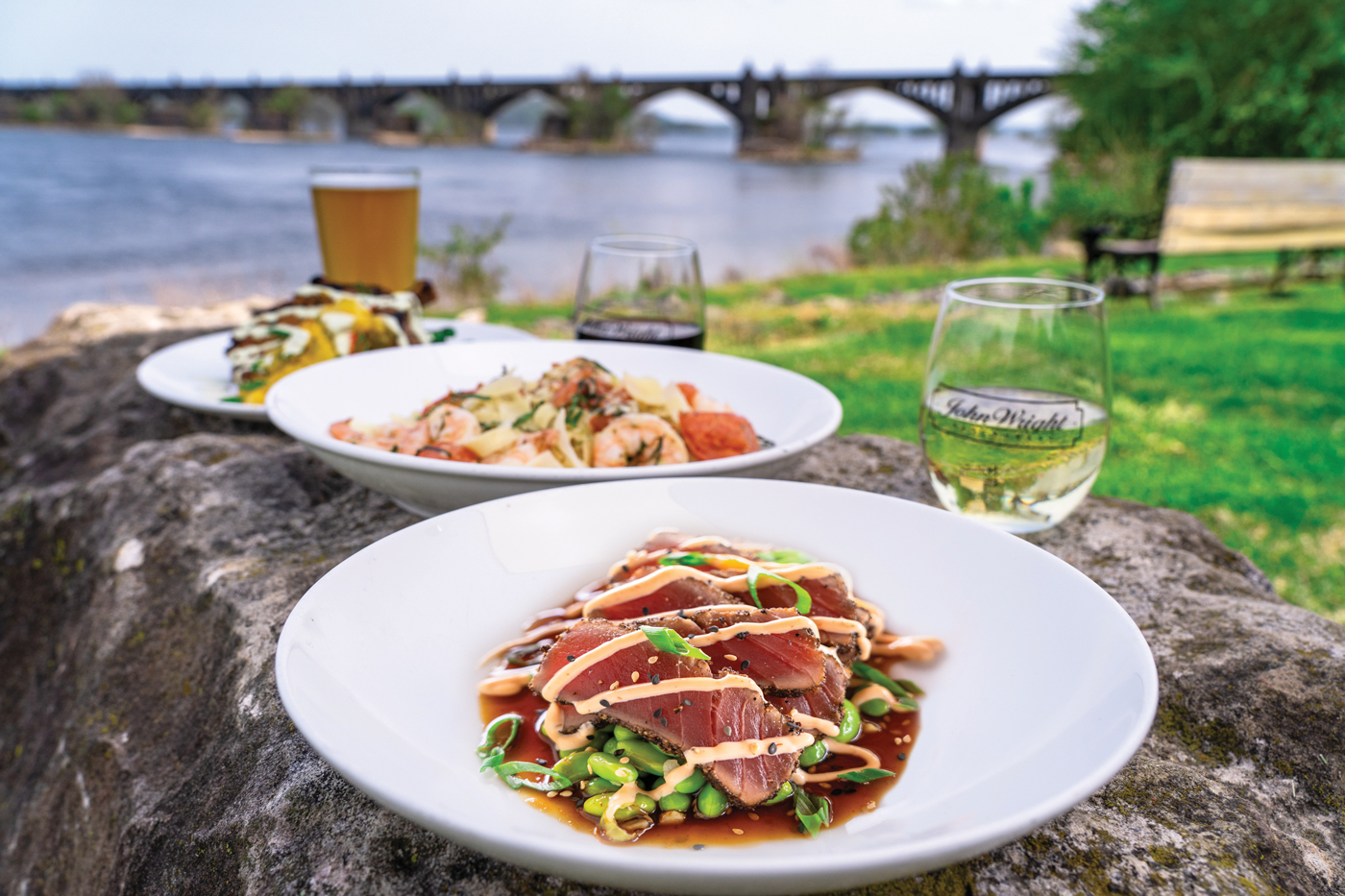 While the indoor areas – including the spectacular Four Seasons Room that features timber construction and glass walls – focus on farm-to-table, casual fine dining, the warm weather brings a different vibe thanks to the 400-seat Pizza Patio, which is open May through September. The Pizza Patio has its own menu that features salads, burgers, sandwiches, kabobs and an array of 10-inch wood-fired pizzas. John Wright Restaurant also frequently offers special dinner events, and a Prime Rib Brunch Buffet is offered on Sundays.
"The original vision of the restaurant has always been 'real food.' We make everything in-house from scratch, using as many local producers and farmers as possible," Jim says. All food is chemical-free; no preservatives, flavorings or colorings are used, and GMOs are avoided as much as possible.
234 North Front Street, Wrightsville. Jwrpa.com or 717-252-0416. Reservations are recommended.