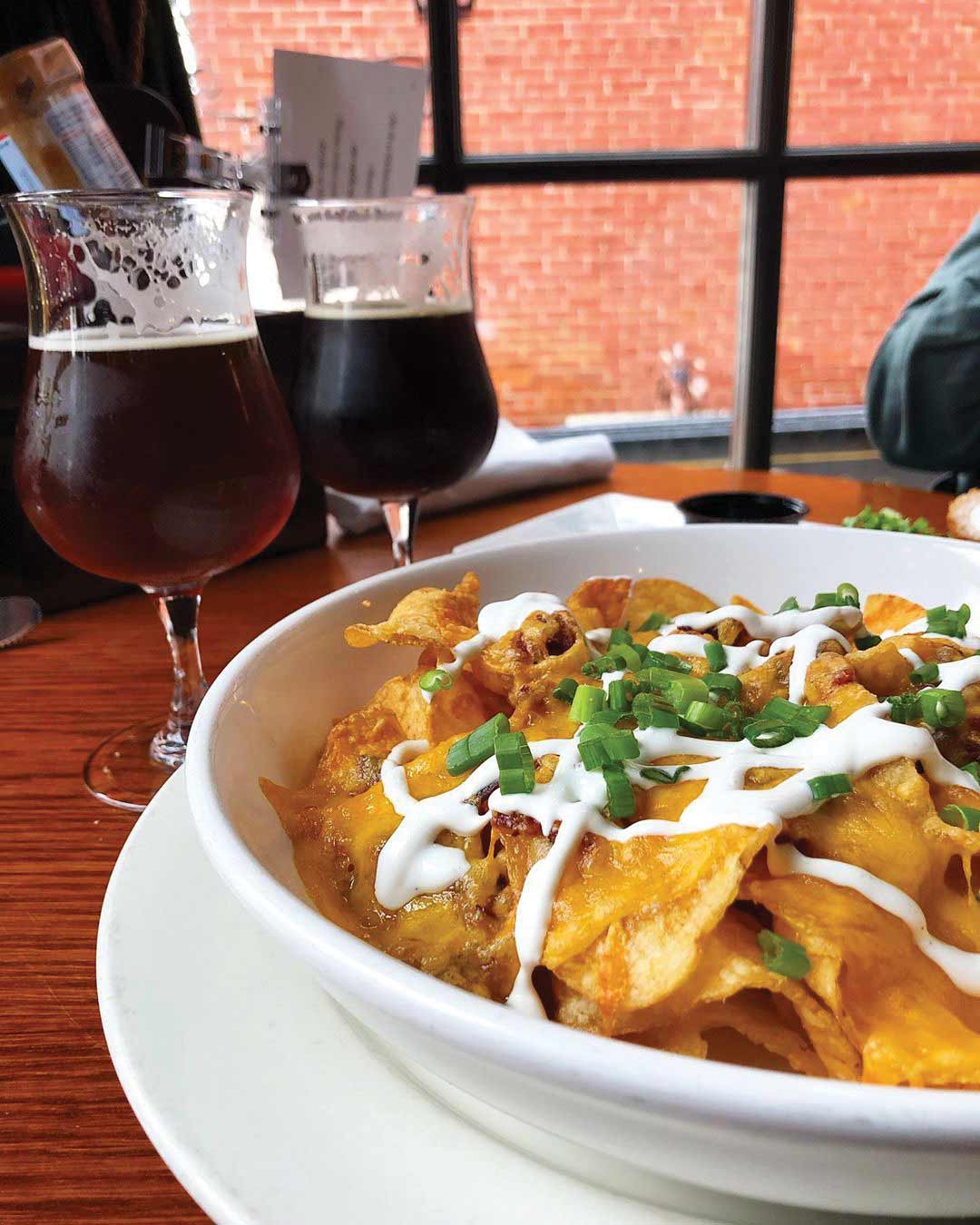 Attached to the Lititz Springs Inn & Spa, Bulls Head Public House is known for its selection of craft beers and traditional pub-style fare. Bulls Head has been recognized as the best beer bar in the U.S. by USA Today and the best beer bar in Pennsylvania for 2016-2019 by CraftBeer.com. Beer lovers can select from 14 rotating beers on tap, two cask-conditioned ales and over 70 bottled varieties. All bartenders are Cicerone Certified and are always ready to help guests select a beer. A cocktail and wine list is also available.
The restaurant operates in traditional British pub fashion. After you are greeted with a smile from the barman, seat yourself, choose your food and drink from the menu and then place your order at the bar. Their menu features British favorites such as Scotch eggs, chicken tikka masala and fish & chips. They also offer burgers, sandwiches and entrées including pork schnitzel and crab cakes.
14 East Main Street, Lititz. 717-626-2115 or bullsheadpublichouse.com.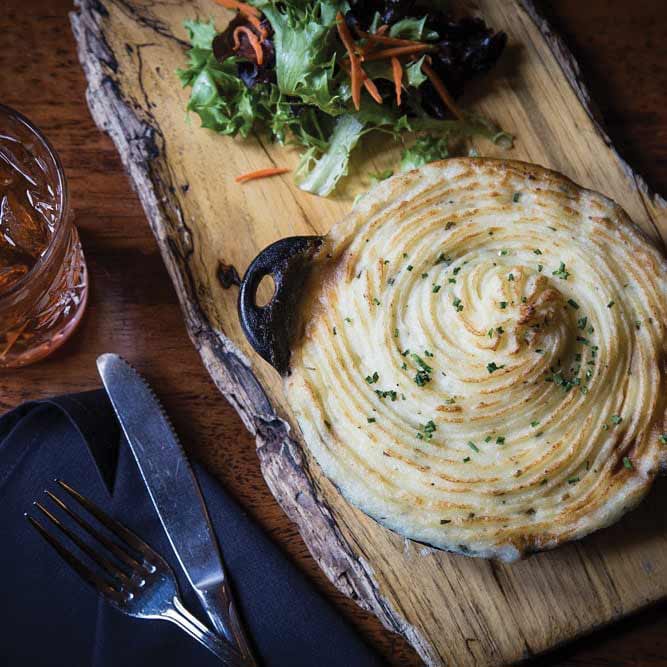 Annie Bailey's Irish Public House is a mainstay of downtown Lancaster. The pub and its seasonal deck are a favorite for casual get-togethers with friends, wedding festivities and pub crawls. Your dining experience at Annie Bailey's can be as casual or sophisticated as you'd like it to be. 
The menu features a mix of traditional Irish fare, modern American cuisine, classic pub grub and seasonal chef specials. Irish staples include shepherd's pie, bangers & mash and chicken pot pie. The cheesesteak egg rolls are customer favorites. Weekend brunch is also popular, with menu items ranging from biscuits to bangers to burgers to Bloody Marys.
Annie Bailey's beer and spirits selection does not disappoint with approximately 20 beers on tap and 30 bottled and canned varieties. The Irish pub also boasts close to 70 whiskeys. Wine, seasonal cocktails and cocktails on draft are also available.
28 East King Street, Lancaster. 717-393-4000 or anniebaileys.com. Reservations can be made on their website or over the phone.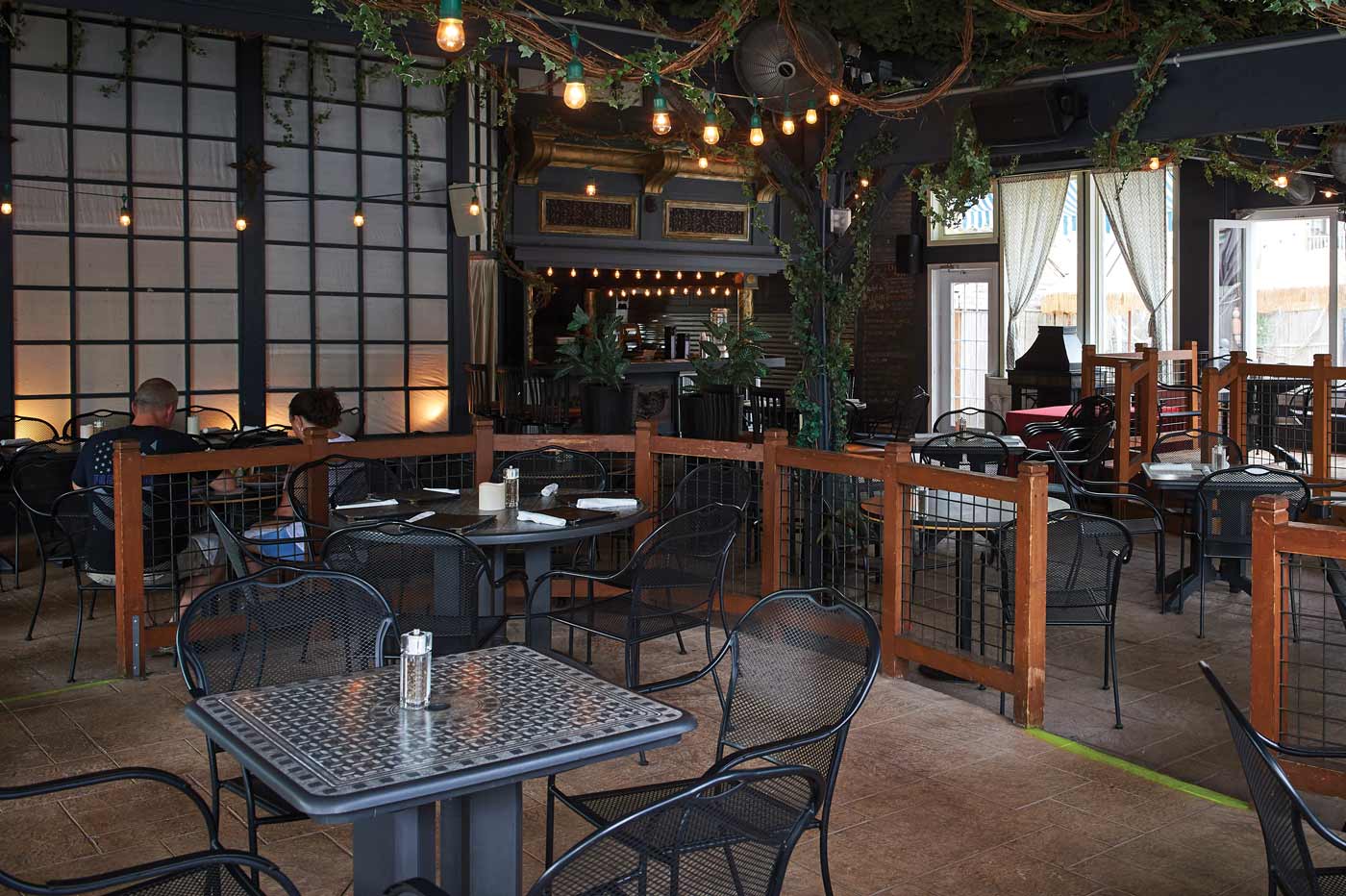 Walk through the front door of McCleary's Public House and you're transported to a cozy pub in Ireland. Dine in one of McCleary's pub-style areas or in the beautiful 2,000-square-foot, glass-enclosed garden room. The pub also features a sandy back patio, adjacent to the garden room, that will make you feel as if you are at the beach.
Not only does the restaurant's menu include popular Irish dishes such as fish & chips, bangers & mash and shepherd's pie, but also pub food and American favorites. McCleary's menu features a variety of soups and salads, quesadillas, burgers, sandwiches and wraps. Entrées include crab cakes, salmon, tuna and pub steak.
As one would expect of a pub, there's a wide variety of beer available, both on tap and bottled. Irish brews, including Guinness and Smithwick's, are always part of the mix. The full-service bar features an array of spirits, cocktails and wine.
130 West Front Street, Marietta. 717-426-2225 or mcclearyspub.com. Reservations are strongly recommended and can be made over the phone or on their website.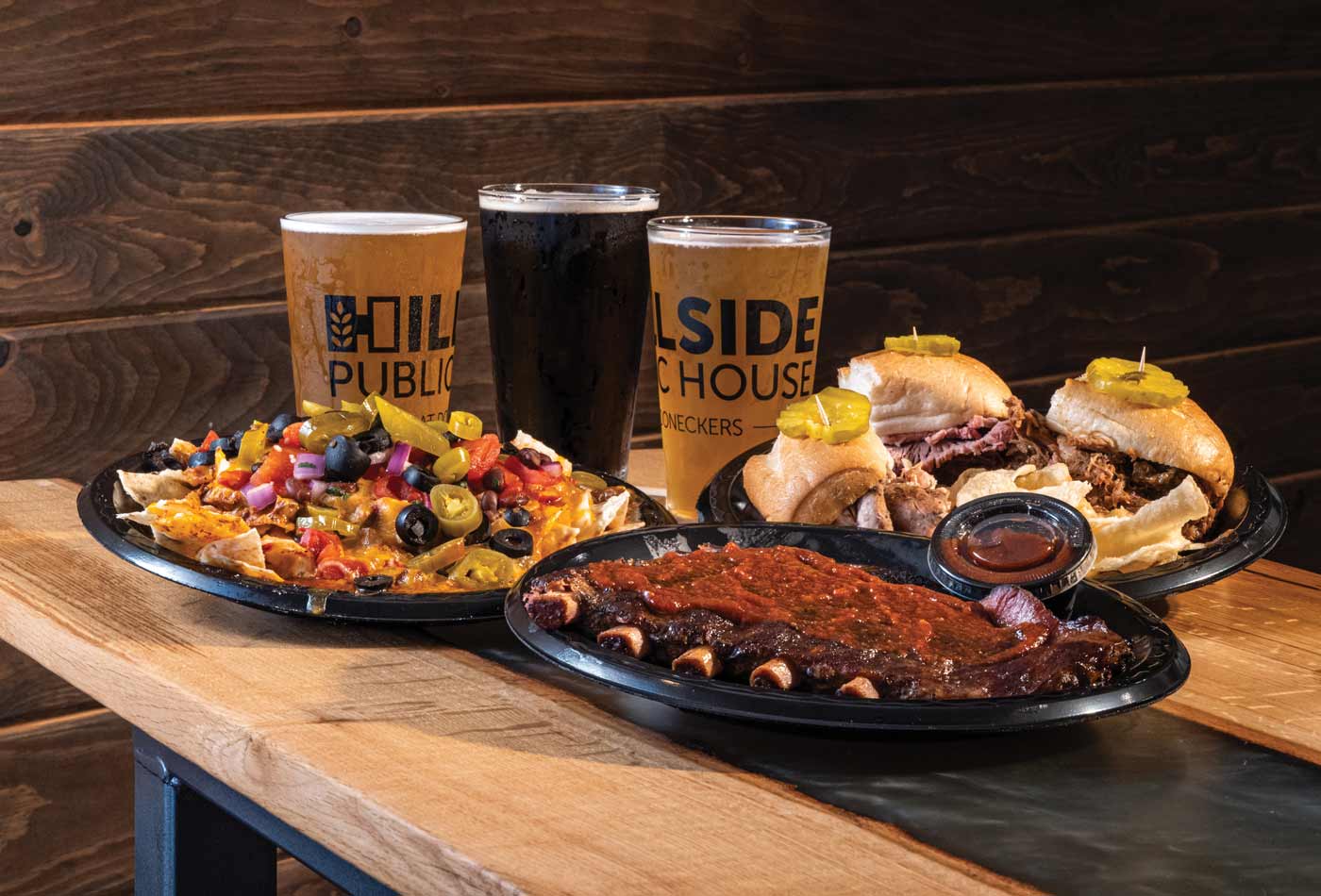 Hillside Public House makes its home in the former Restaurant at Doneckers. The pub aims to be a gathering place that celebrates community, good food and Pennsylvania's distilling and brewing heritage. 
For food, Hillside partners with Brewster's Bar-B-Que and Tsunami Express Sushi. Brewster's Hillside menu features sandwiches, such as pulled pork, beef brisket, smoked turkey and Texas-style sausage, as well as meals that include St. Louis-style ribs. 
Cocktails are made using Pennsylvania spirits, including Hillside's own vodka, rum and gin, whiskey from Stoll & Wolfe (Lititz) and vodka and tequila from Faber Distilling (Quakertown). There are 12 craft brews on tap, including selections from Pour Man's Brewing Company (Ephrata), Lancaster Brewing Company and Spring House Brewing (both of Lancaster). Ciders are represented by Levengoods of Lancaster and Wyndridge Farm. As for wine, Grandview Vineyard, Galen Glen and Pinnacle Ridge are available by the glass.
333 North State Street, Ephrata. 717-863-5156 or hillsidepublichouse.com.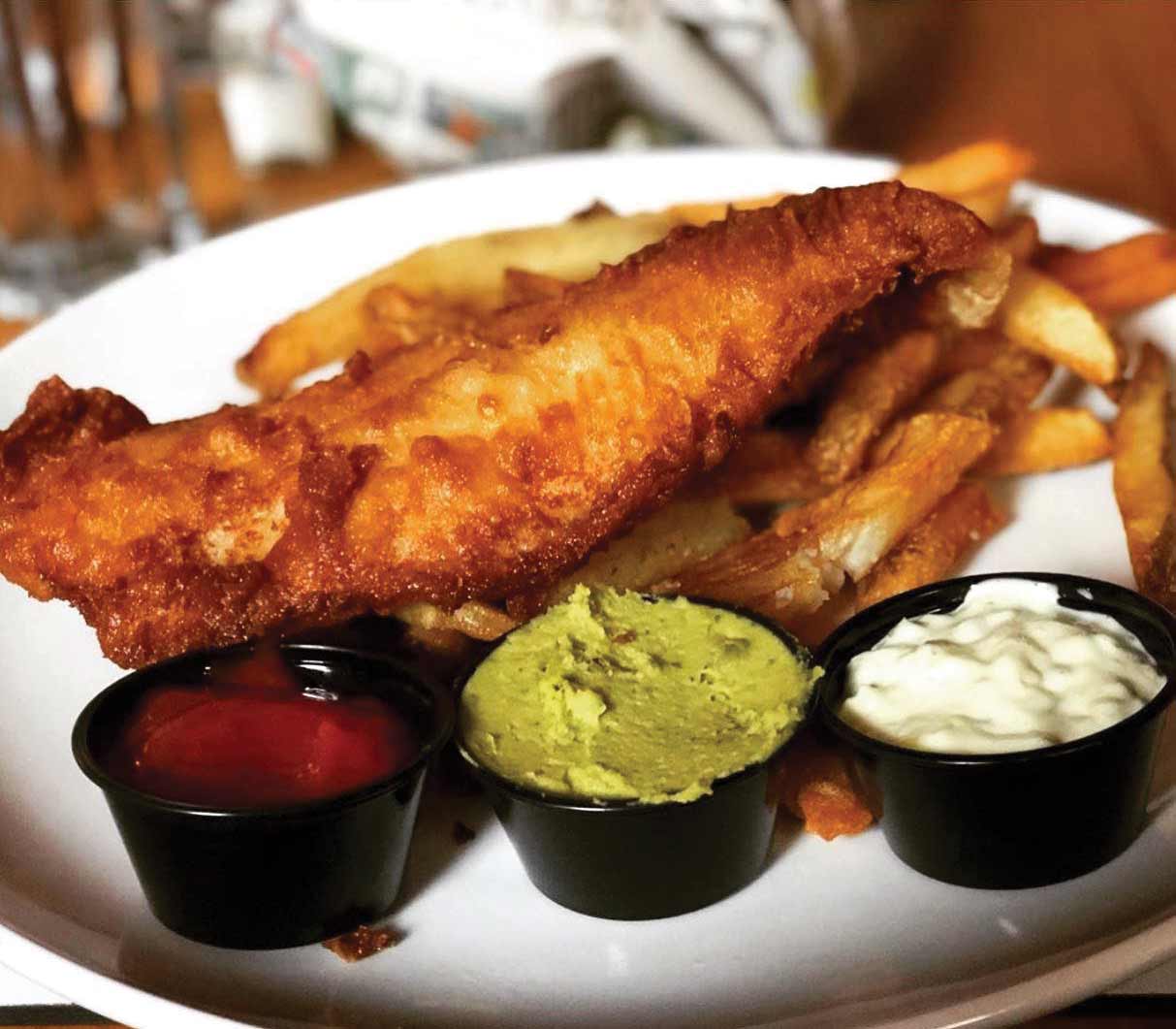 As one of the oldest such establishments in Lancaster, Quips Pub combines history, hospitality and delicious dining. The building that houses the pub was built before the Civil War and served as the Stock Yard Hotel for Mentzer's Stock Yards. Quips opened under their present ownership in 1984. The name came about after a game of Cardinal Puff with Cedric Charles Dickens, the great-grandson of Charles Dickens. In honor of the author, some entrées are named after characters in his novels. 
Quips Pub's menu provides a taste of England through classics dishes, including fish & chips, cottage pie and steak & chips. Soups, salads, appetizers, sandwiches and burgers are also featured. Nightly specials are offered Monday through Thursday.
As for drinks, Quips has 15 beers on tap, including the Quips Pub Ale from Wacker Brewing Company. They also have a variety of bottled beers from across the U.S., United Kingdom, Belgium, Germany and other corners of the globe. Of course, whiskey is also highlighted; Quips Pub features over 30 different labels of scotch, Irish whiskey and bourbon. Other drinks include Irish coffee, English coffee, port wine and cream sherry.
457 New Holland Avenue, Lancaster. 717-397-3903 or quipspub.com.