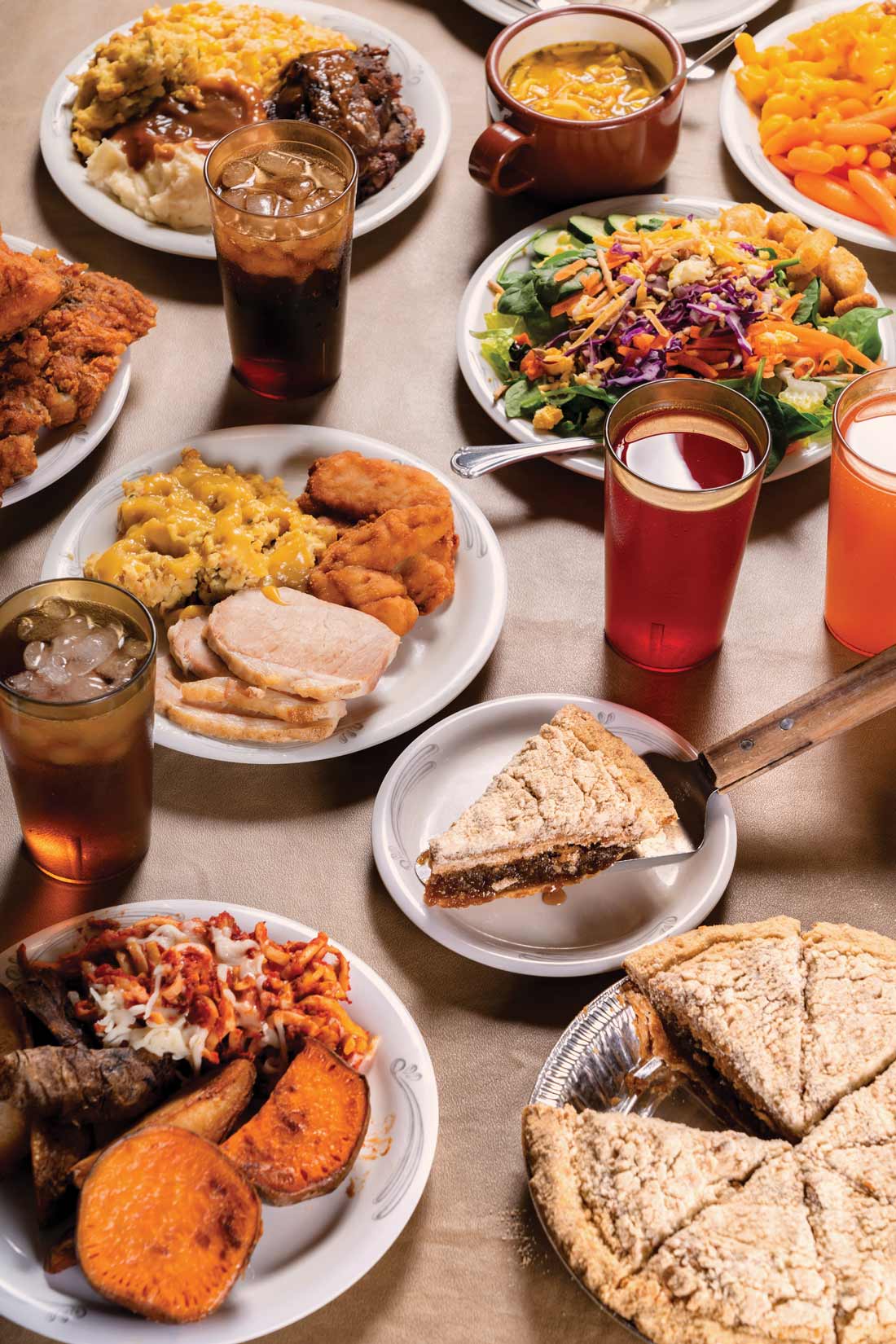 You can't say you've truly experienced Lancaster County until you sit down for a meal at Shady Maple Smorgasbord. What started as a roadside stand in 1962 has grown into an iconic Lancaster dining experience. With the space to seat about 1,200 people in their 110,000-square-foot facility, Shady Maple is the largest buffet on this side of the country. 
For one price, help yourself to a large selection of Pennsylvania Dutch cooking, a soup and salad bar, homemade bread and rolls and a variety of meats. With over 200 feet of food, there is something for everyone. Breakfast, lunch and dinner are offered daily, except Sundays. Nightly specials are offered. 
Definitely leave room for dessert! The dessert section features a sundae bar, as well as sweet treats made from scratch, including cakes, breads, donuts and of course, shoofly pie and whoopie pies. 
While you are there, be sure to check out the three-dimensional artwork throughout the restaurant. Shady Maple is home to one of the largest collections of artwork created by Abner Zook, an Amish-born man who used his woodcarving and artistic talents to capture scenes of rural life in Lancaster County. The Shady Maple complex also features a farm market, as well as a gift shop that features Amish-made furniture, home décor, collectible items, jewelry and more.  
129 Toddy Drive, East Earl. 717-354-8222 or shady-maple.com.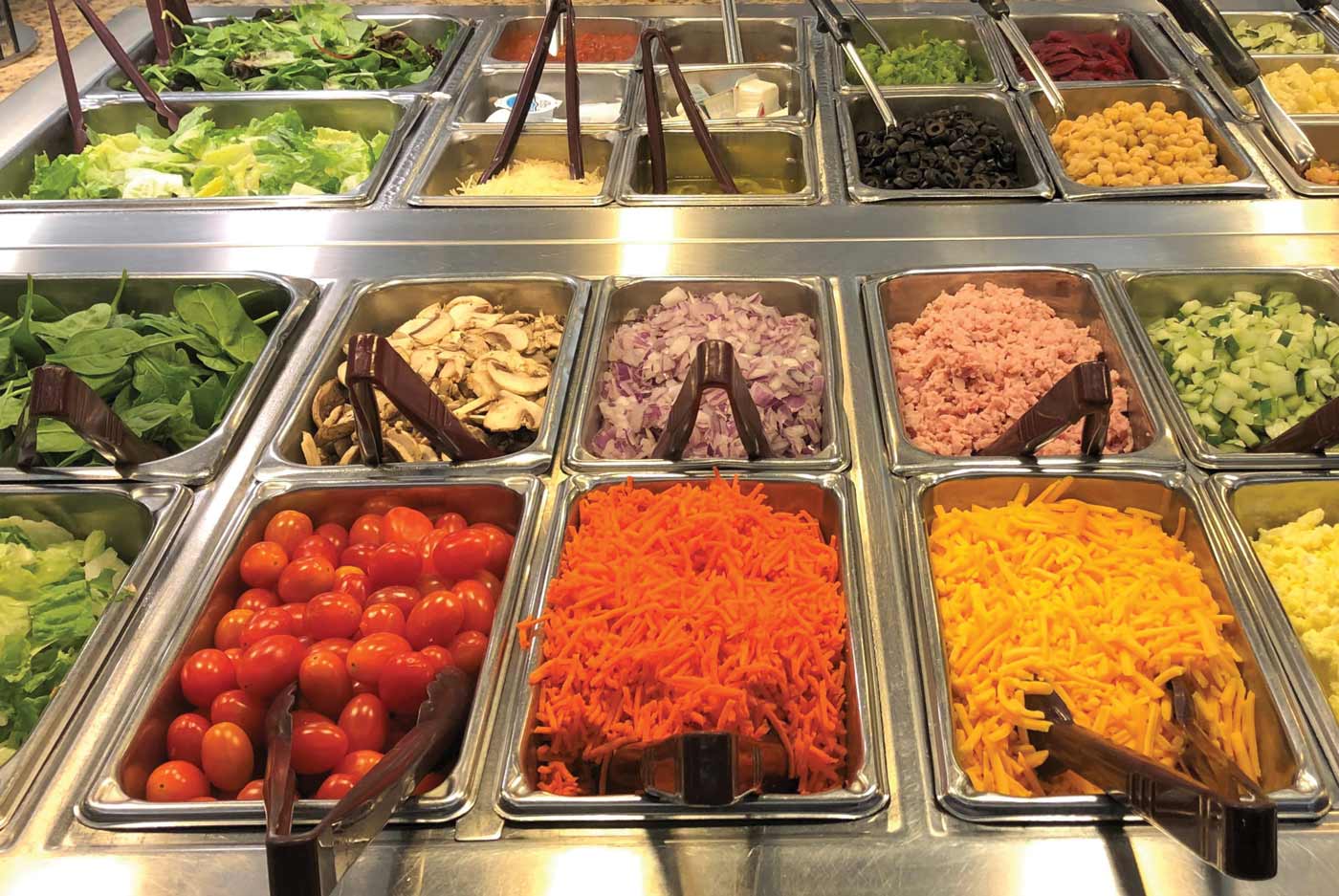 Located in New Holland, Yoder's Restaurant and Buffet offers authentic and delicious Pennsylvania Dutch cuisine, with the option to order from a menu or help yourself to the buffet. Yoder's lunch and dinner buffets feature a grill station, hot bar, salad bar and dessert bar. Specialty items include broasted chicken, potato filling, corn fritters and homemade soup. Their Sunday brunch buffet features eggs, scrapple, creamed beef, pancakes, French toast, baked oatmeal, muffins and fresh fruit, as well as lunch options. 
For menu dining, choose from soup, salads, sandwiches, burgers, spaghetti, stir fry and platters, which feature items such as ham balls, meatloaf, roast turkey, liver & onions and more. A gluten-free menu is available.
The restaurant is located within Yoder's Country Market, so be sure to check out their selection of locally grown produce, fresh-cut meats, seafood and ice cream from their family farm. Yoder's Bake Shoppe features sweet treats including sticky buns, whoopie pies and wet-bottom shoofly pies, as well as special-occasion cakes and cupcakes.
14 Street Tower Street, New Holland. 717-354-4748 or yoderscountrymarket.com/restaurant.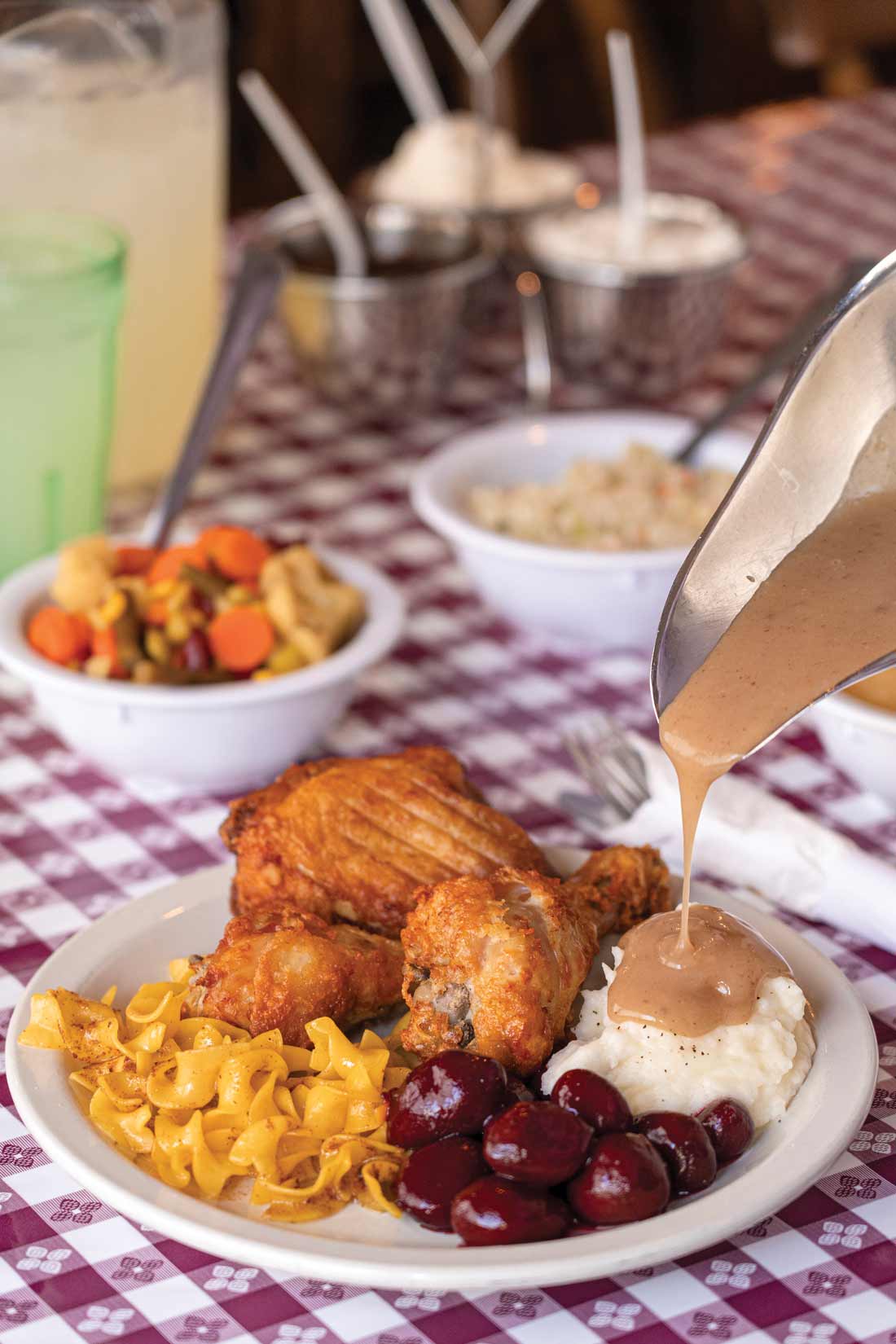 Good 'N Plenty has been providing a taste of the county's bounty and hospitality to both local residents and out-of-town guests since 1969. Pennsylvania Dutch cooking and family-style service are the hallmarks of Good 'N Plenty. Food is prepared fresh daily using as many locally sourced ingredients as possible. Rolls, breads, baked goods and desserts, such as ice cream, are made fresh each day at the on-site bakery. Pennsylvania Dutch favorites include brown buttered noodles, fried chicken, pork and sauerkraut, red beet eggs, chow chow, pepper cabbage, apple butter, shoofly pie and cracker pudding. 
All-you-can-eat family-style dining is the most popular dining option, but a menu is also available and includes the homemade items that the restaurant is known for, such as baked chicken pie, baked meatloaf, fried chicken and a PA Dutch sampler. Take-out is also available and can be ordered in-person or over the phone.
After dining or while waiting to be seated, check out the gift shop, stroll through the bakery or take the kids to the playground and petting zoo.
150 Eastbrook Road, Smoketown. 717-394-7111 or goodnplenty.com.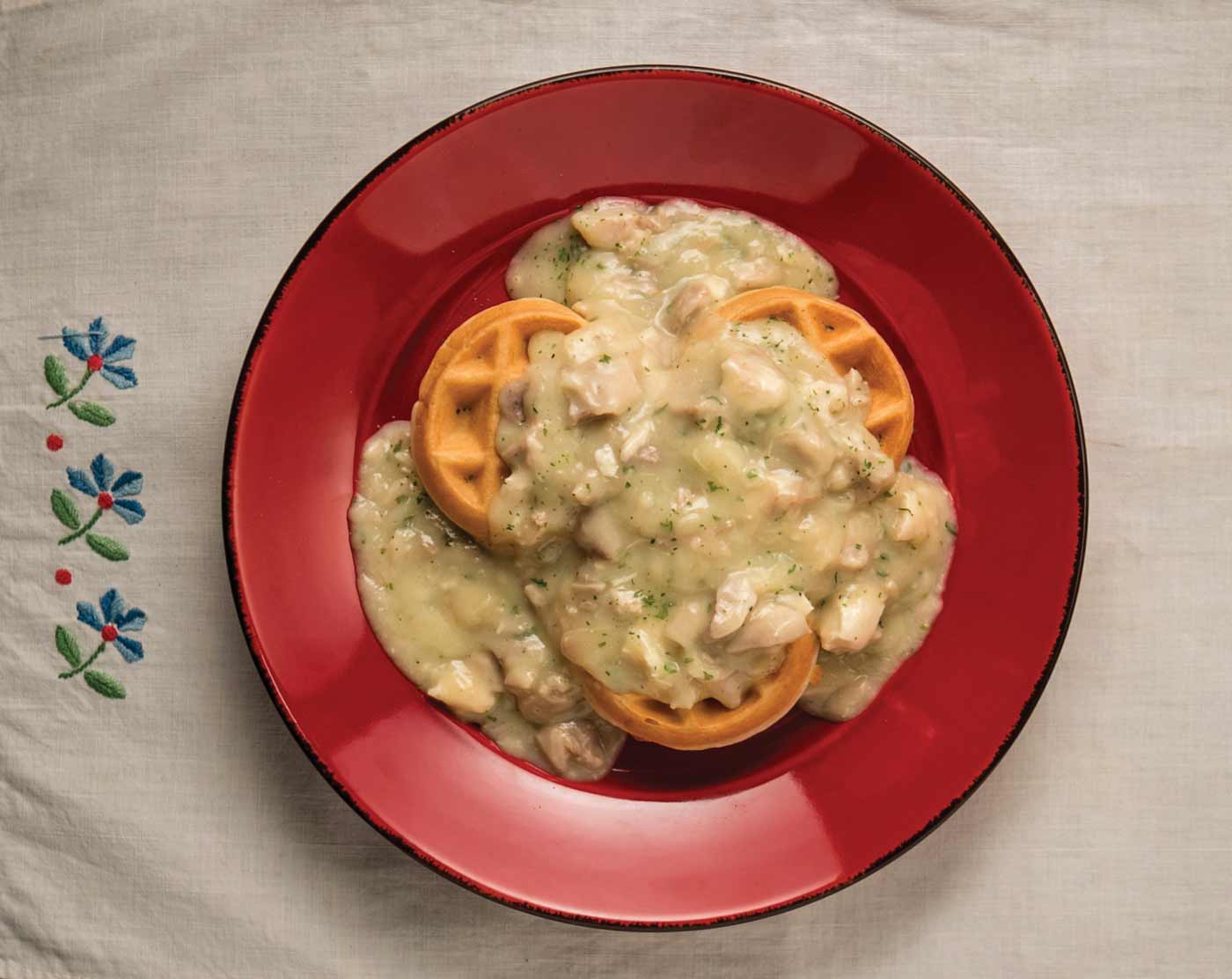 Miller's Smorgasbord & Restaurant is widely known for its award-winning smorgasbord, covering everything from appetizers, soups, salads and breads to meats, vegetables and desserts. The eatery emphasizes made-from-scratch items, such as the chicken & waffles dish that its founder, Anna Miller, began serving during its humble beginnings. The restaurant is provided with the freshest of produce from local farms. Fresh, seasonal ingredients include corn, tomatoes, zucchini, cabbage, watermelon, cantaloupe and broccoli, just to name a few. 
In addition to chicken and waffles, other signature items include shoofly pie, seafood bisque, chocolate pecan pie, chicken pot pie, hot bacon dressing and baked cabbage. In addition to the buffet, the restaurant also offers à la carte lunch and dinner options. Wine, beer, spirits and cocktails are available. 
Don't leave empty-handed! Be sure to check out the nearby shops, just a short walk from Miller's, to find locally made foods, sweets, quilts, gifts and wine.
2811 Lincoln Highway East, Ronks. 800-669-3568 or millerssmorgasbord.com.