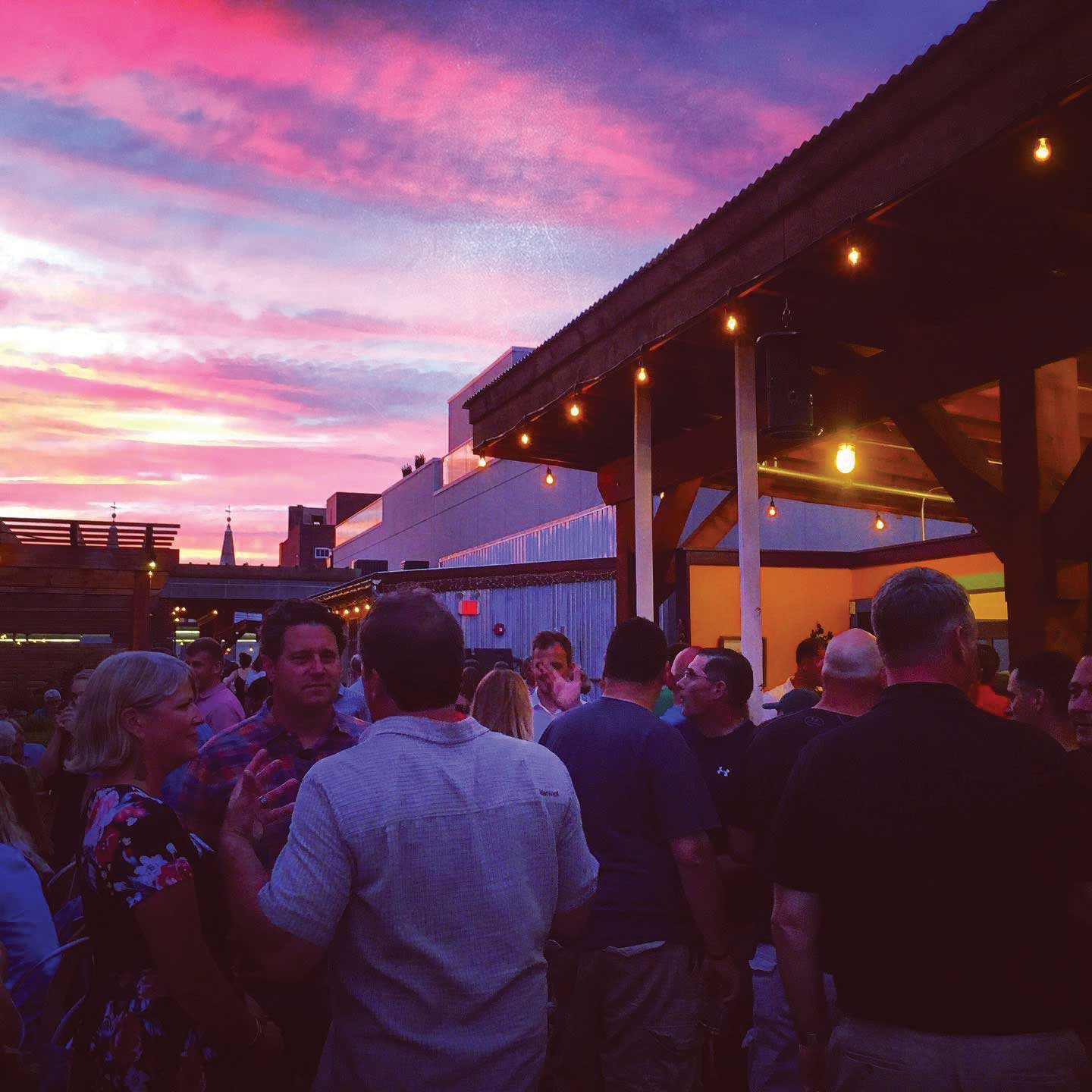 Tellus360, a downtown Irish pub and live music venue, provides an array of experiences under the same roof including live music experiences, bars on every floor, lounges, a green roof and a speakeasy. 
As one of Lancaster's most prominent music venues, Tellus360 showcases a wide variety of musical acts, ranging from internationally touring artists to local musicians. A diverse mix of genres is represented, from traditional Irish and bluegrass to blues, jazz and rock.
Tellus360 is a full-service Irish pub with a wide selection of spirits – specifically whiskey. Rotating beers are on tap, as well as in bottles and cans. A selection of both red and white wines is available. Tellus360 also offers weekly drink specials. 
Enjoy late-night bites from Home Skillet, whose menu offers comfort foods such as sandwiches, macaroni & cheese, fries, pretzels and chicken nuggets. There are also a few independent food vendors located on the rooftop.
24 East King Street, Lancaster. 717-393-1660 or tellus360.com.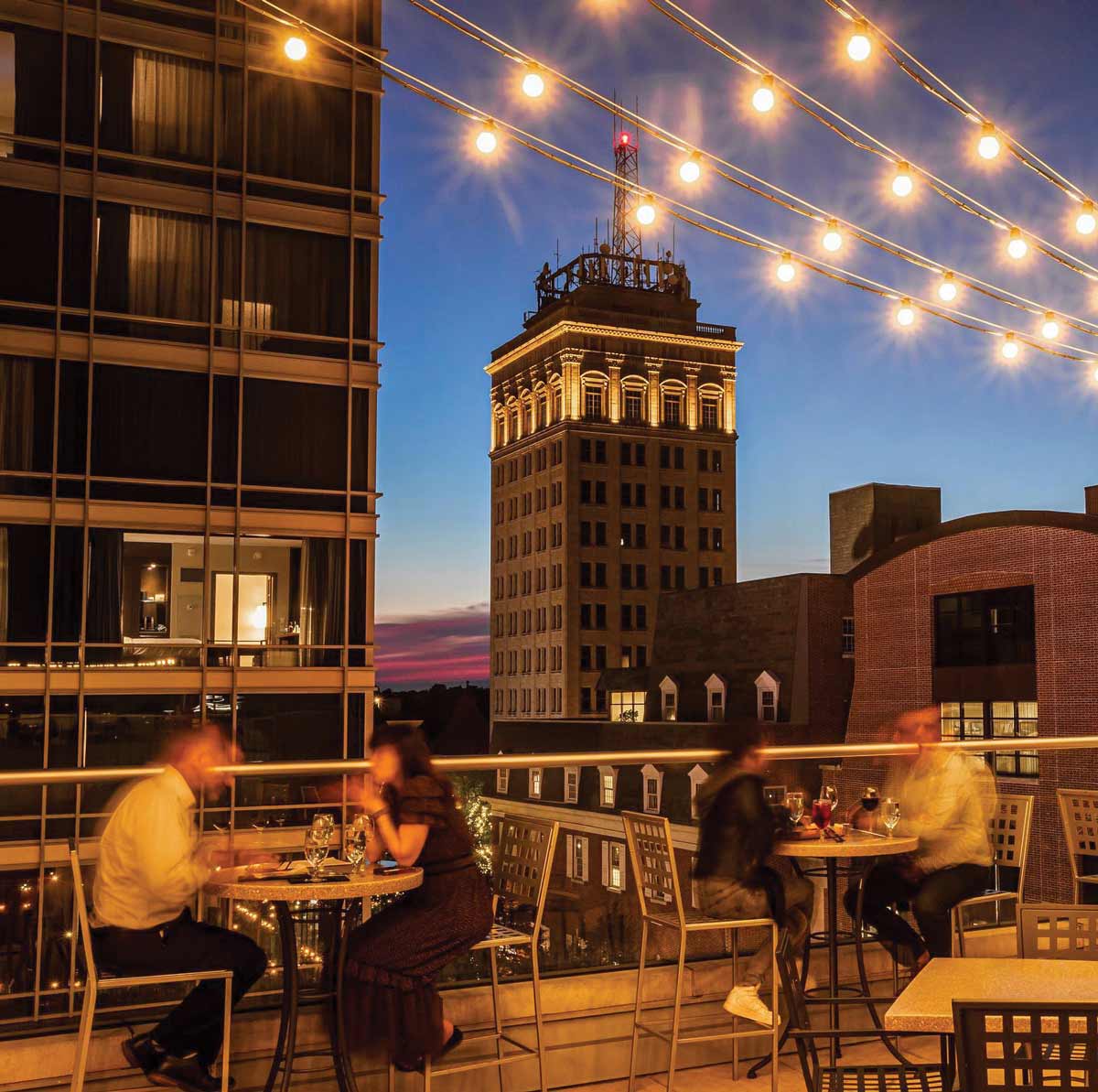 Elevate your evening at Altana Rooftop Lounge. This modern lounge offers a luxury nightlife experience from atop a three-story building. From the rooftop, take in beautiful views of the sun setting behind Lancaster City's urban skyscape. Inside, Altana offers seating at tables and the bar.
Their seasonal menu features small plates, including tofu banh mi sliders and avocado fries, as well as flatbreads, soups, salads, sandwiches, pasta and entrées. 
As for libations, Altana offers draft beers, as well as bottles and cans. Red, white and sparkling wines are available. Their specialty cocktail list includes options such as an Espresso Martini, Pomegranate Cosmo, Lavender Gin Fizz, Bluecoat Barrel Finished Negroni and more.
Located in between Annie Bailey's Irish Public House and Tellus360, Altana is just steps away from other nightlife hotspots in the city.
26 East King Street, Lancaster. 717-690-2347 or altanalancaster.com. Reservations are currently required and can be made over the phone or on their website.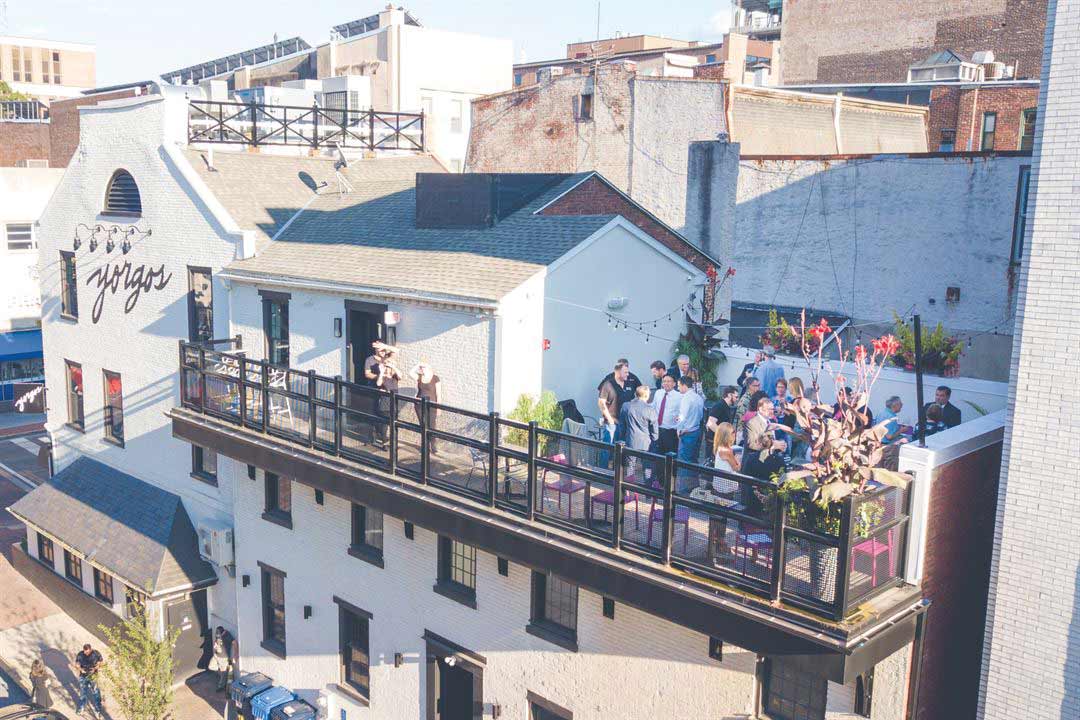 Offering three different experiences, your time at Yorgos can be molded to be as casual or formal as you wish. On the first floor, enjoy a casual bar scene with pub fare, including starters, flatbreads, burgers, sandwiches and an array of Greek and American entrées. Up the stairs, you'll find Kefi, which is Yorgos' upscale restaurant. Menu items include a variety of steak, seafood, pasta and signature entrées including lamb chops and pork flat iron steak. 
If you are just looking for a place to enjoy a drink, Yorgos' third floor is the place. The cocktail lounge, Little Mykonos, offers music, dancing and even bottle service. Step out onto their third-floor deck for a bird's-eye view of Orange and Queen streets. 
Yorgos offers a wide selection of specialty cocktails, as well as white and red wines by the glass and bottle. A large rotating selection of beer is also available. 
66 North Queen Street, Lancaster. 717-394-6977 or yorgoslancaster.com. Reservations can be made over the phone or on their website.