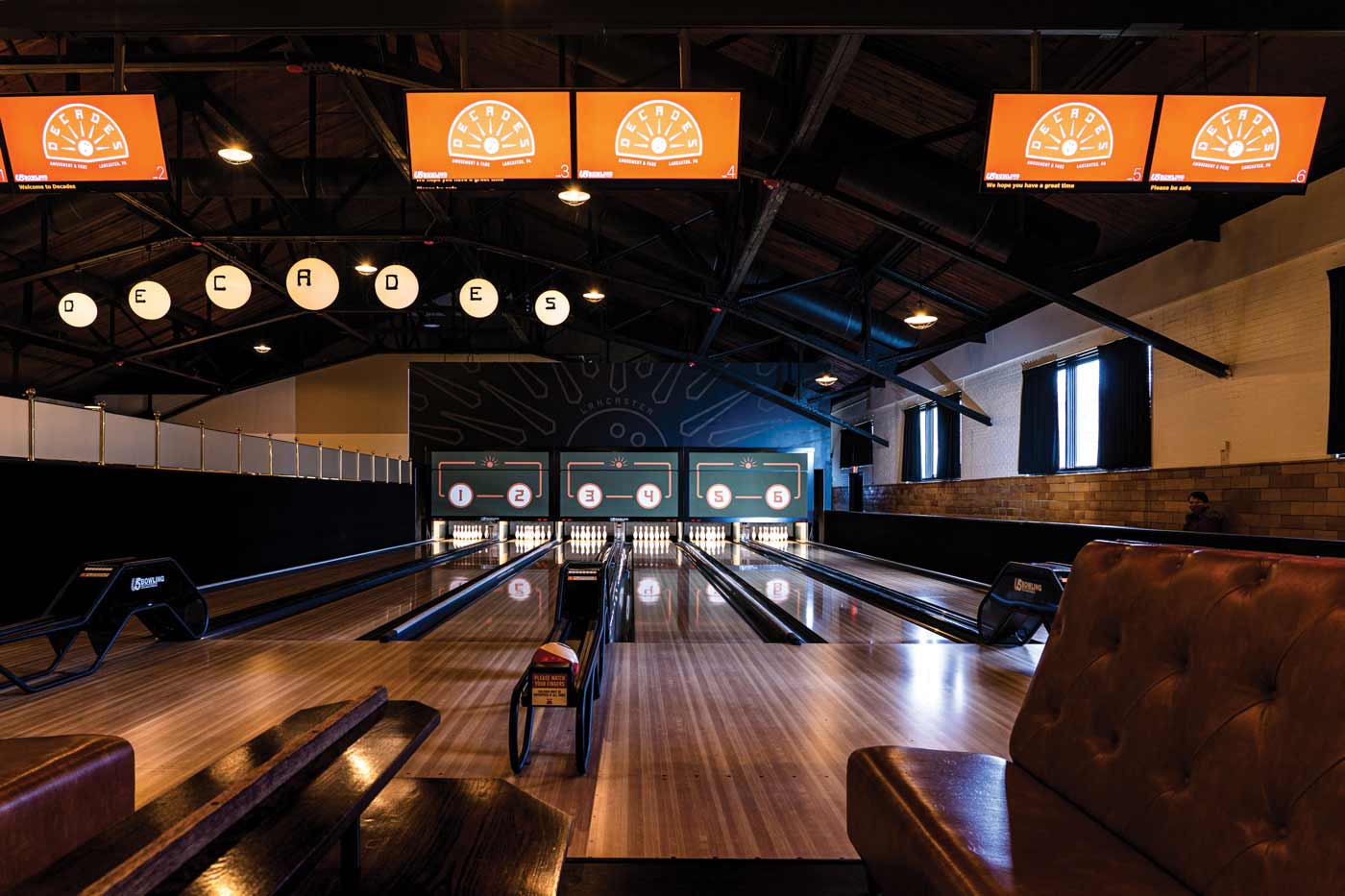 Decades combines amusement, food and drink and a bit of nostalgia. This six-lane boutique bowling alley and arcade boasts a full-service restaurant and bar. The space is filled with the sounds of bowling balls colliding with pins, laughter as guests challenge each other to arcade games and the conversational buzz of guests sharing food and beverages. 
Decades' menu is focused on high-quality, casual food to match the relaxed, fun atmosphere. Vegan, vegetarian and gluten-free menu options are available. The menu features items such as shareables, salads, burgers, sandwiches and wings. Signature cocktails, sommelier-selected wines and craft beer on tap are also available. 
As for bowling, the lanes are first come, first served. The arcade features a variety of 30 retro arcade games. Video games include Donkey Kong, Centipede, Pac-Man and Super Mario Bros. Basketball hoops and Skee-Ball are also popular. 
438 North Queen Street, Lancaster. 717-282-1421 or decadeslancaster.com. Reservations can be made over the phone or on their website. Reservations are not accepted for bowling, outdoor dining or parties larger than eight.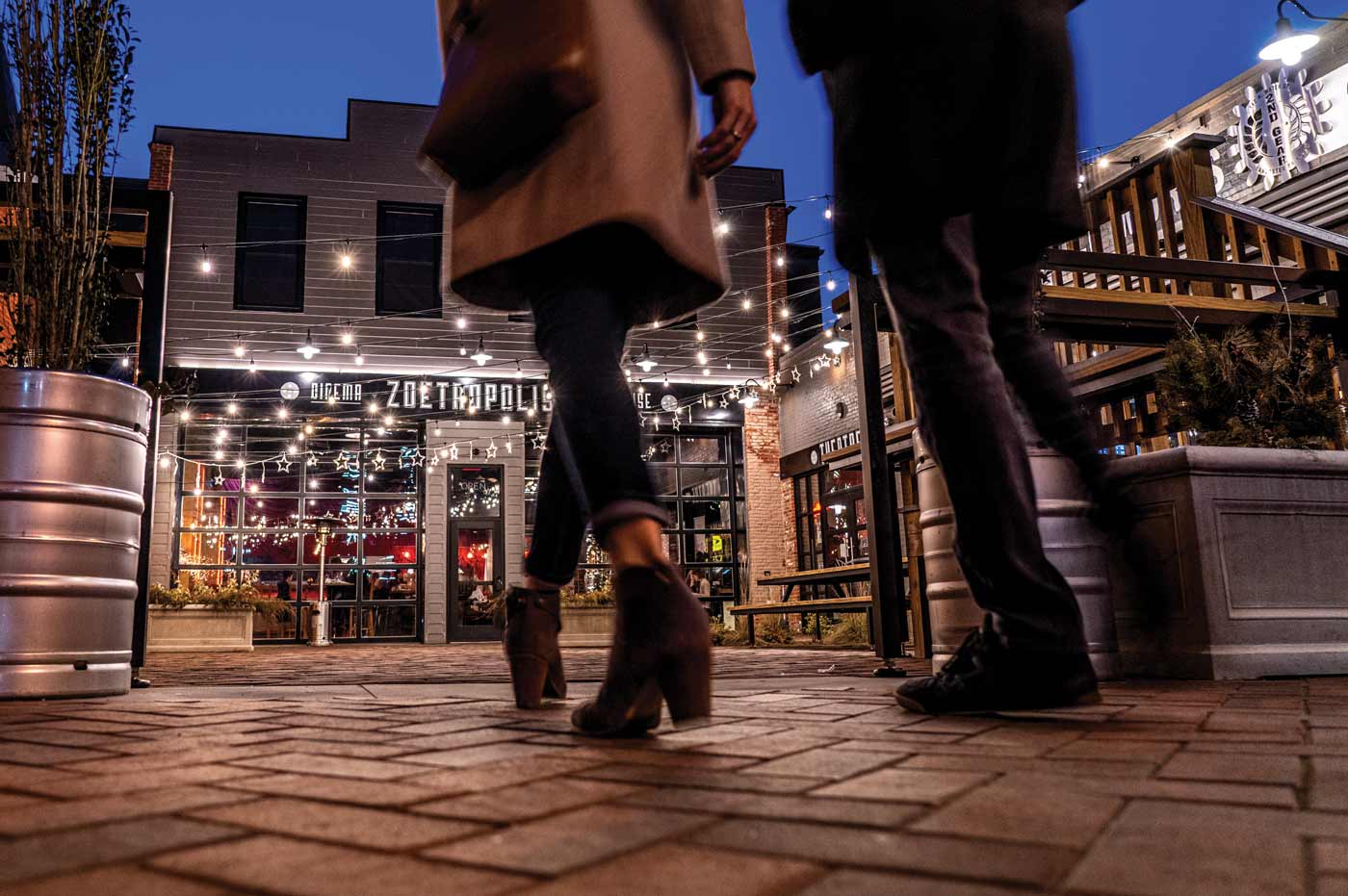 A combination movie theater, restaurant and distillery, Zoetropolis Cinema Stillhouse is a must-visit in downtown Lancaster. Zoetropolis is the perfect spot for anyone who loves film, libations, food and music. 
The restaurant's menu includes an eclectic mix of revitalized comfort foods, like an ImpossZOEble vegan burger, Vietnamese loaded fries, gin-brined chicken tenders and more. Their menu is full of vegan-friendly options and accommodations. 
Lancaster Distilleries also makes its home at Zoetropolis. Cocktails include creative concoctions that incorporate the distillery's gin, vodka and rum. Bottles and mixers are also available for purchase at the restaurant. The distillery recently opened a stand at Lancaster Central Market, marking the first time in its 290-year history that alcohol has been sold at the market. The stand features bottles, cocktail kits, syrups and garnishes, as well as food from Zoetropolis.
Zoetropolis' theater, which recently reopened after being shut down during Covid, presents movies that aren't common at most megaplexes, such as local works, art films and festival films. Check their website for upcoming showtimes.
112 North Water Street, Lancaster. 717-208-6572 or zoetropolis.com. Dining reservations can be made through Resy.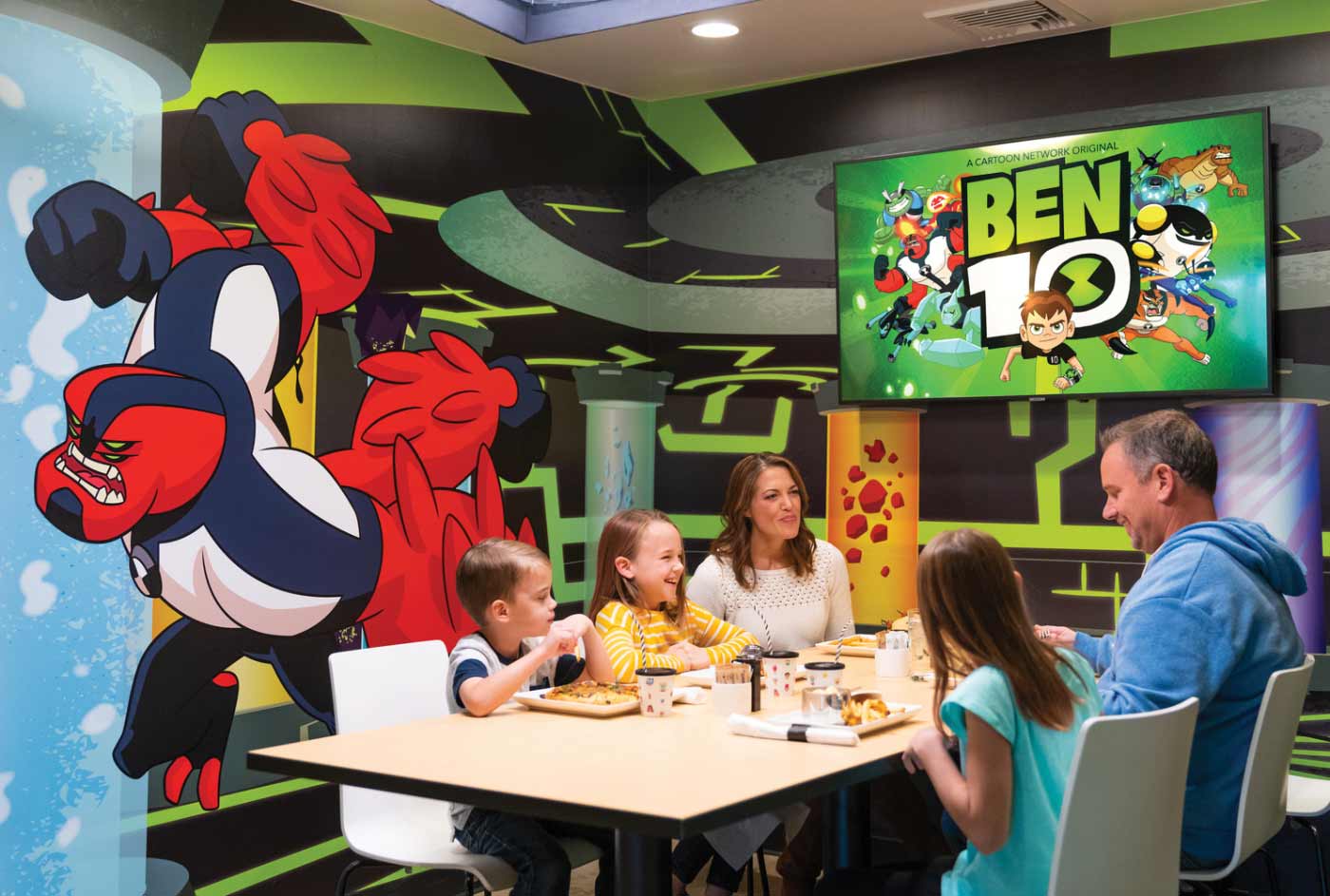 Located inside of the world's very first Cartoon Network Hotel, the Cartoon Kitchen offers deliciously fun dishes straight from popular Cartoon Network shows. Dine with a front-row view of characters from Cartoon Network preparing your meal and causing mischief in the kitchen. The restaurant also offers three dream cubes, which are spaces with themed decorations from popular shows such as The Powerpuff Girls, Adventure Time or Ben 10. Book a dream cube to immerse yourself in some of the network's most popular shows while you enjoy your meal.
For breakfast, feast on such Cartoon Network-themed dishes as Jake's Bacon Pancakes (Adventure Time) or the Titans Go! Wrap (Teen Titans Go!). Dinner items include Grizz's Salmon (We Bare Bears), Marceline's Salad of Scarlet (Adventure Time) and Vic and Val's Fish Tacos (Victor and Valentino). For parents, a cocktail menu is available. 
2285 Lincoln Highway East, Lancaster. 833-866-6485 or cartoonnetworkhotel.com. Reservations can be made over the phone.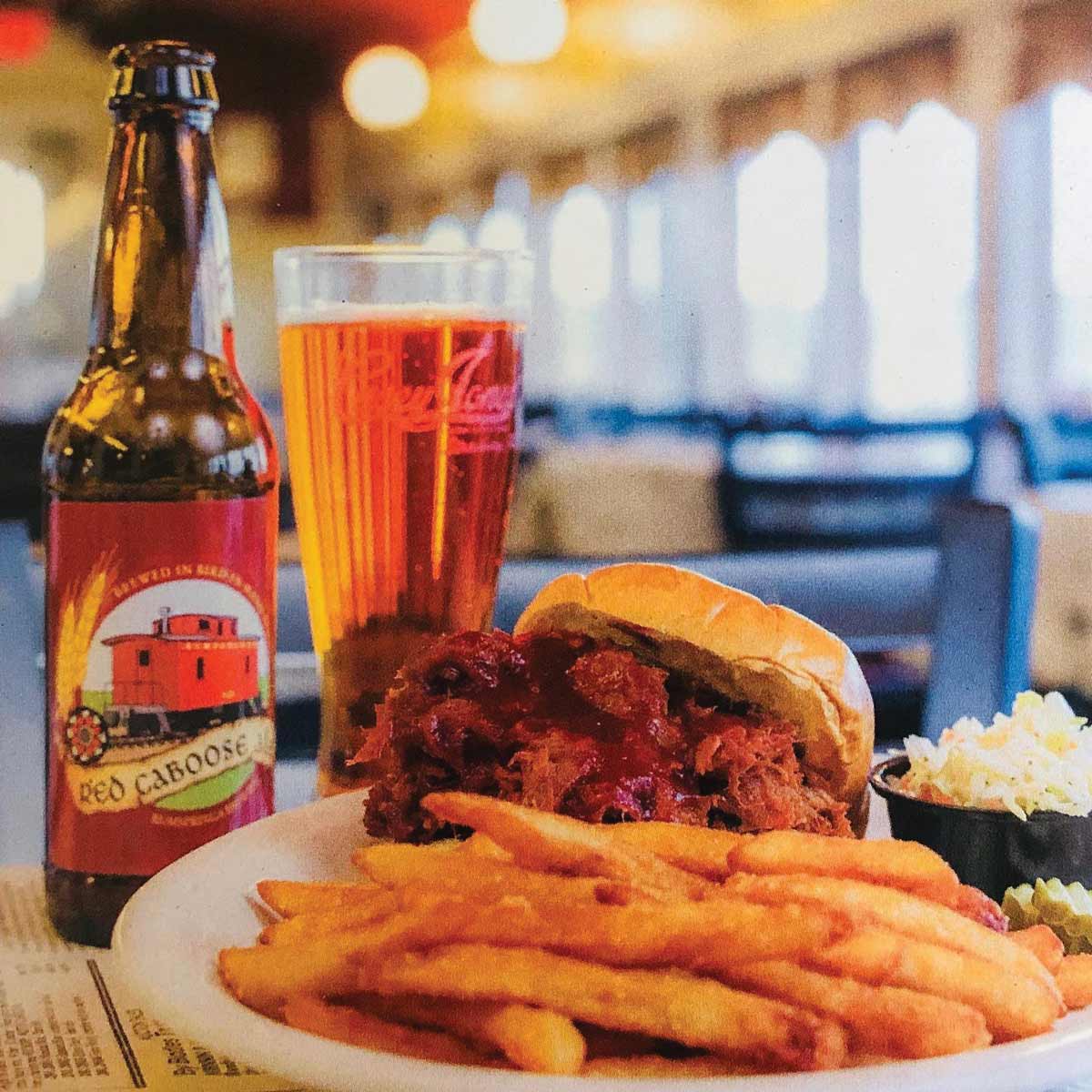 Casey Jones Restaurant makes its home in two vintage Pennsylvania Railroad dining cars on the grounds of the Red Caboose Motel. The motel originated in 1970 when the late Don Denlinger saved 19 cabooses from being scrapped. Today, the number has grown to 38 cabooses available for guests to stay in. 
The restaurant is named after one of the country's most famous train engineers. On a rainy and foggy night in April 1900, Casey Jones was killed when the train he was driving collided with a stalled freight train. Stories of his heroic efforts to avoid the collision emerged and a legend was born.
Breakfast, lunch and dinner are served daily at the Casey Jones Restaurant. The menu features American fare prepared fresh to order. Some menu items have playful railroad-themed names, including The Brakeman breakfast special and The Southern Rail pulled pork sandwich. For dinner, choose between soup, salads, appetizers, sandwiches, burgers and entrées. If you are able to snag a window seat, you'll be able to watch trains leave from the Strasburg Rail Road station and admire the beautiful surrounding farmland.
312 Paradise Lane, Ronks. 717-687-5000 or redcaboosemotel.com. Reservations can be made over the phone.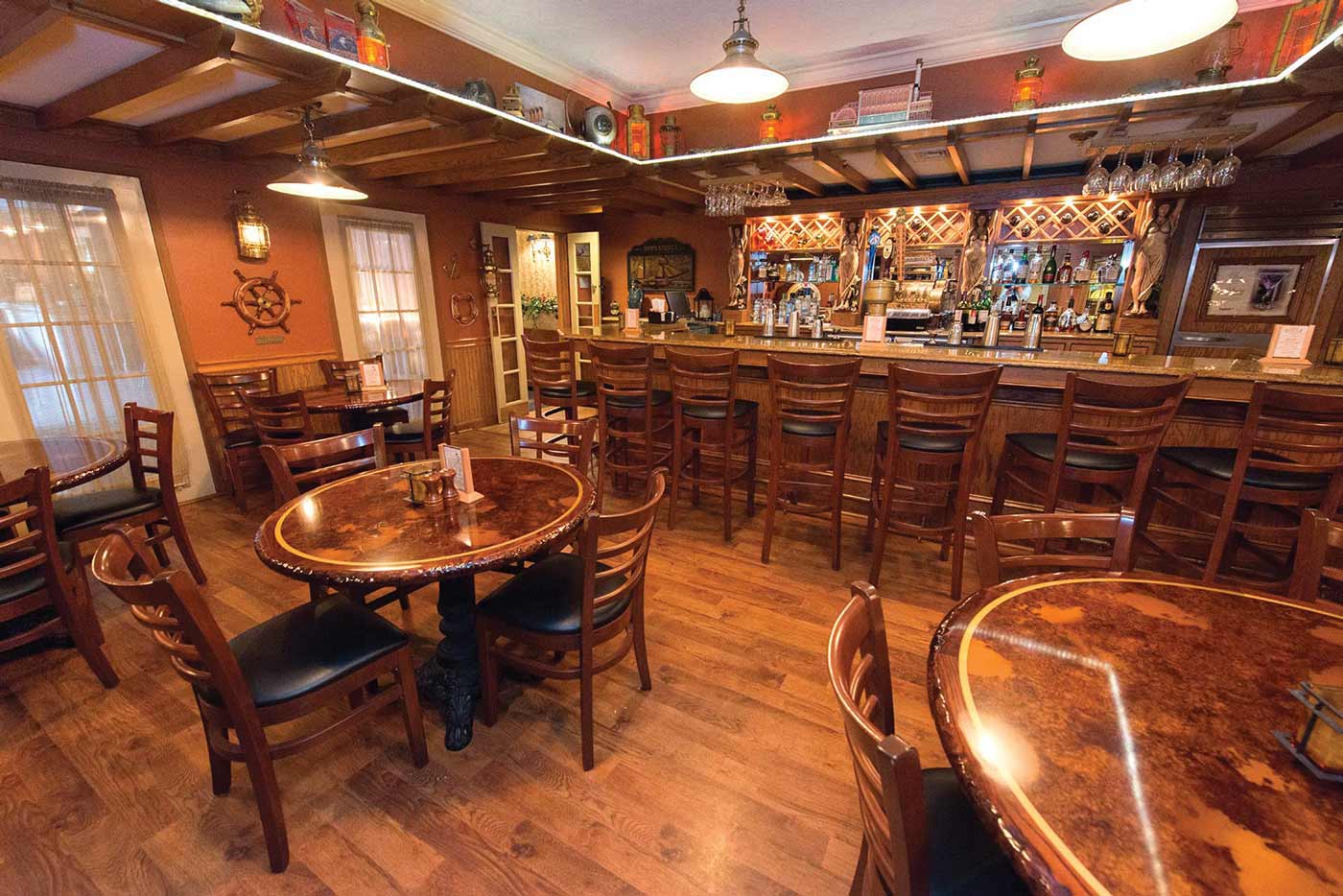 Hop on board the Fulton Steamboat Inn for a unique dining experience. Why a steamboat in the middle of Lancaster County? Robert Fulton, who is widely credited with developing the steamboat into a commercial success, was born just a few miles away from the hotel's location. From port to starboard, the Fulton Steamboat Inn truly stands out as one of Lancaster County's most unique experiences.
The hotel's on-site restaurant, Huckleberry's Restaurant & Tavern, offers a charming atmosphere and classic recipes from the galley of the boat. Their menu features fresh local ingredients crafted into appetizers, soup, salads, sandwiches and entrées such as pot roast, chicken marsala, meatloaf and fish & chips. Huckleberry's offers several seasonal beers on tap from Lancaster Brewing Company, Victory Brewing Company and 2SP Brewing Company, as well as brews from Troegs, Yuengling and Coors. A specialty cocktail menu is also available. 
1 Hartman Bridge Road, Lancaster. 717-735-0803 or fultonsteamboatinn.com. Reservations are recommended and can be made over the phone.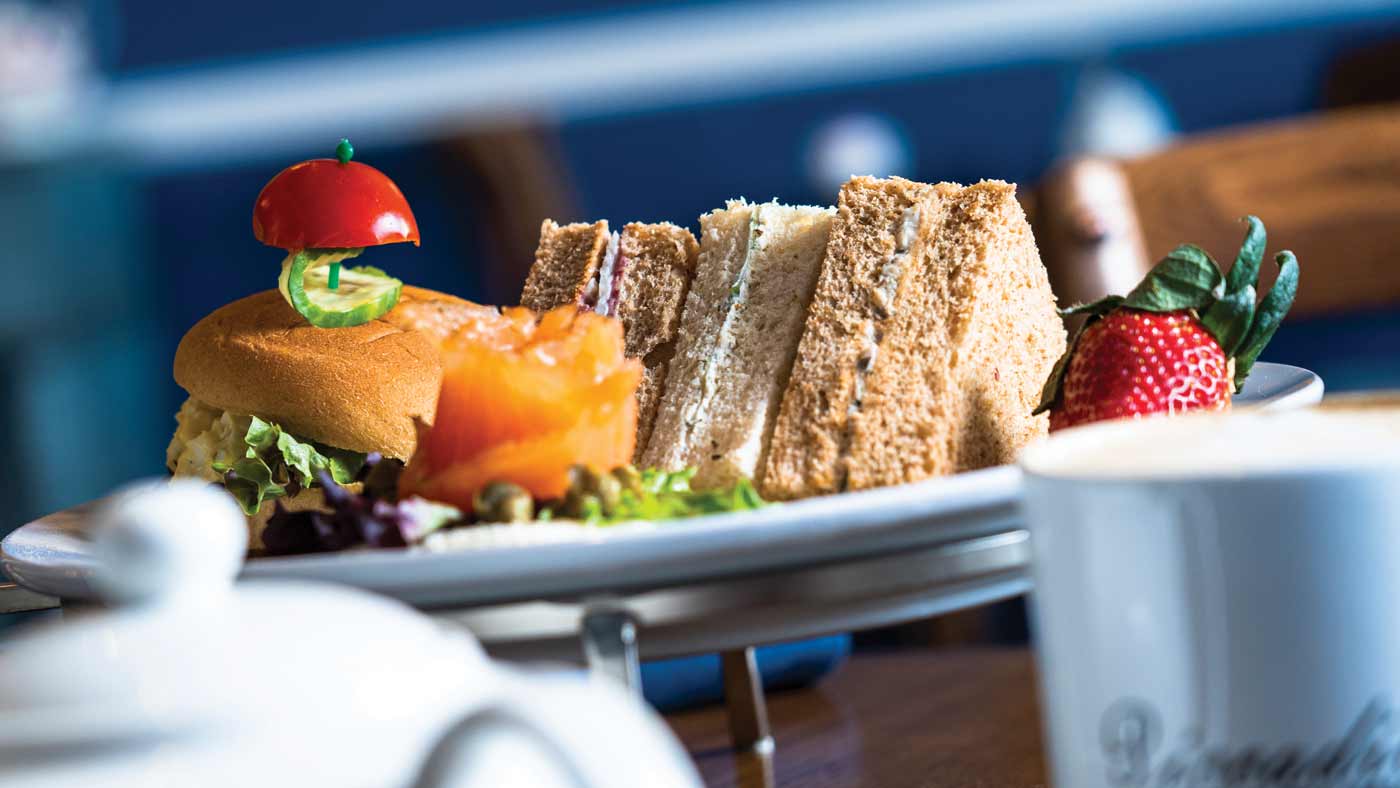 Piccadilly Coffee & Tea House's fun vibe and taste-tempting menu instantly made it a popular spot to celebrate brides and moms-to-be, host a girls' day out or simply treat oneself to a lovely coffee or tea break. The modern coffee house and traditional English tearoom makes its home in the Shoppes at Worthington in Manheim Township. The walls are filled with artwork featuring iconic London scenes, Queen Elizabeth II, The Beatles and other famous Brits. The 42-seat restaurant has both a casual seating area and a more formal tearoom. There is also limited outdoor seating for warm-weather sipping and dining. 
 Piccadilly offers organic loose-leaf teas, with flavors such as Cherry Blossom Rose, French Lavender Earl Grey, Hawaiian Passion and Organic Purifying Tea. As for coffee, Piccadilly features coffees from around the globe. Their breakfast and lunch menus change seasonally and include pastries, soups, quiche, salads and sandwiches. 
Piccadilly's signature item is the Full Afternoon Tea, which provides an educational experience about teas and tea etiquette. In traditional English fashion, the tea is served along with a tiered tray of finger sandwiches, scones and petite desserts.
483 Royer Drive, Lancaster. 717-984-6425 or piccadillycoffeeandtea.com. Reservations, which can be made over the phone, are required for Afternoon Tea and recommended for parties of five or more.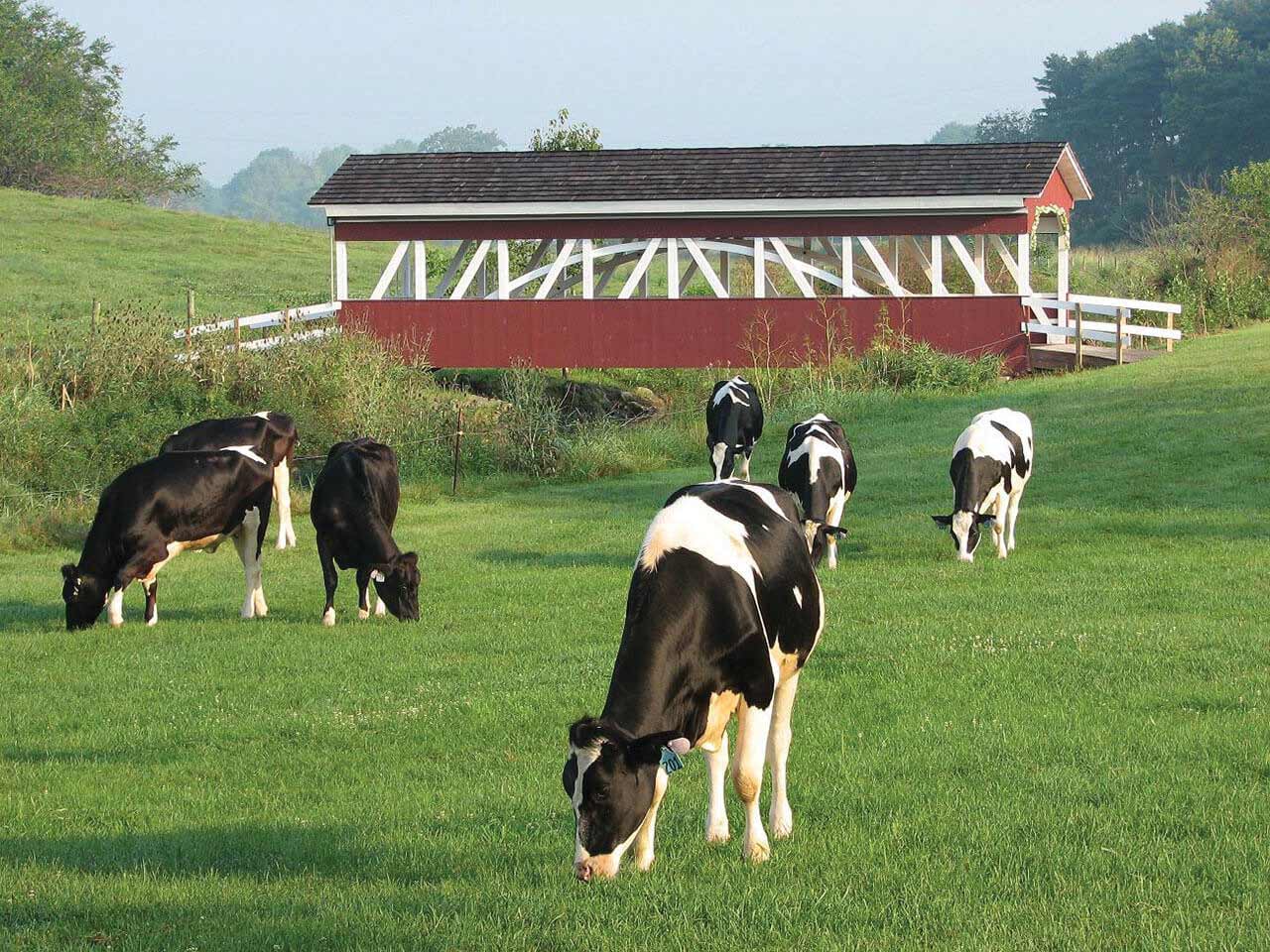 You can't beat the freshness of a restaurant located on its own farm. Oregon Dairy not only houses a restaurant, but it is also home to a market, an award-winning bake shop, ice cream shop, farmstead and more. 
The Restaurant at Oregon Dairy provides traditional Pennsylvania Dutch cuisine along with contemporary favorites. Lunch and dinner options include items such as Cran-Orange Chicken Salad-wich, shepherd's pie, chicken & waffles, sweet & sour ham balls and more.
Be sure to stop into the Milkhouse Ice Cream Shoppe for dessert! Their ice cream is made from the milk produced by the cows on the farm. Visitors can pick from a vast number of flavors and toppings or choose one of their signature sundaes, milkshakes or floats.
If you want to explore the farm, tours can be scheduled to meet the farm animals and learn about how the farm works. Kids can also enjoy a farm-themed playground, featuring a spiral slide inside a silo and tire swings. Seasonal events on the farm, which include Sunflower Picking Days and Family Farm Days, also make for fun family outings.
2900 Oregon Pike, Lititz. 717-656-2856 or oregondairy.com.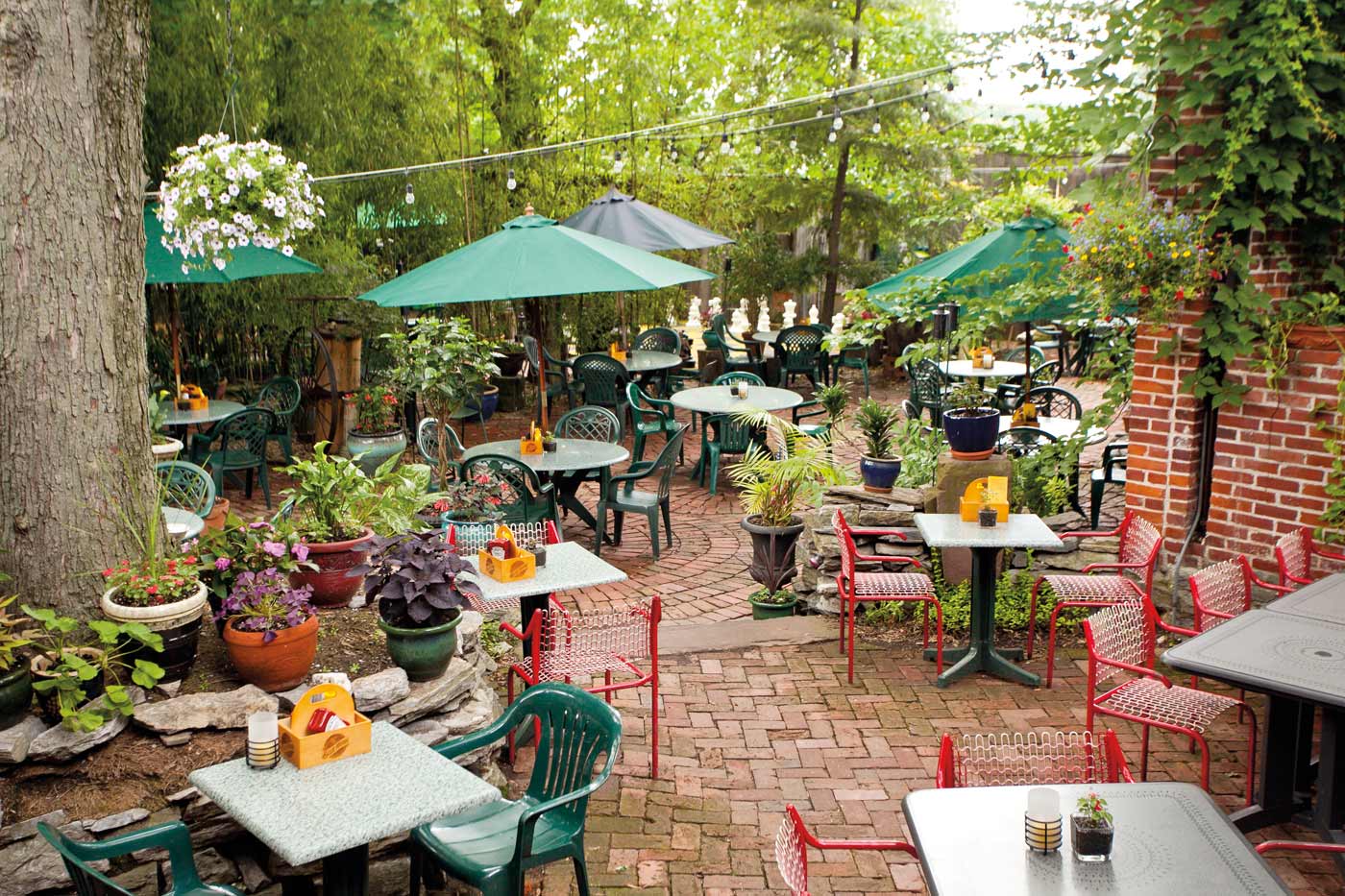 Housed in a 19th century brewery, Bube's Brewery offers a variety of experiences, ranging from casual to fine dining. Unique events include paranormal tours, murder mystery dinners and theatrical feasts. The brewery is steeped in history and has even been featured on Syfy's Ghost Hunters.
The brewery houses several restaurants, each offering guests a different experience. The Bottling Works is perfect for casual dining and is located in the original bottling plant of Bube's Brewery. For outdoor dining, the Biergarten is a great setting to relax and enjoy a meal under shady trees. For an upscale dining experience, descend 43 feet into the stone-lined vaults of The Catacombs, which features a menu that includes a variety of traditional and gourmet dishes. Alois, which is located in the original bar and dining rooms of the Victorian-hotel portion of Bube's Brewery, is the venue for Bube's murder mystery dinners and also is available for private parties.
102 North Market Street, Mount Joy. 717-653-2056 or bubesbrewery.com. Reservations are recommended and can be made over the phone.