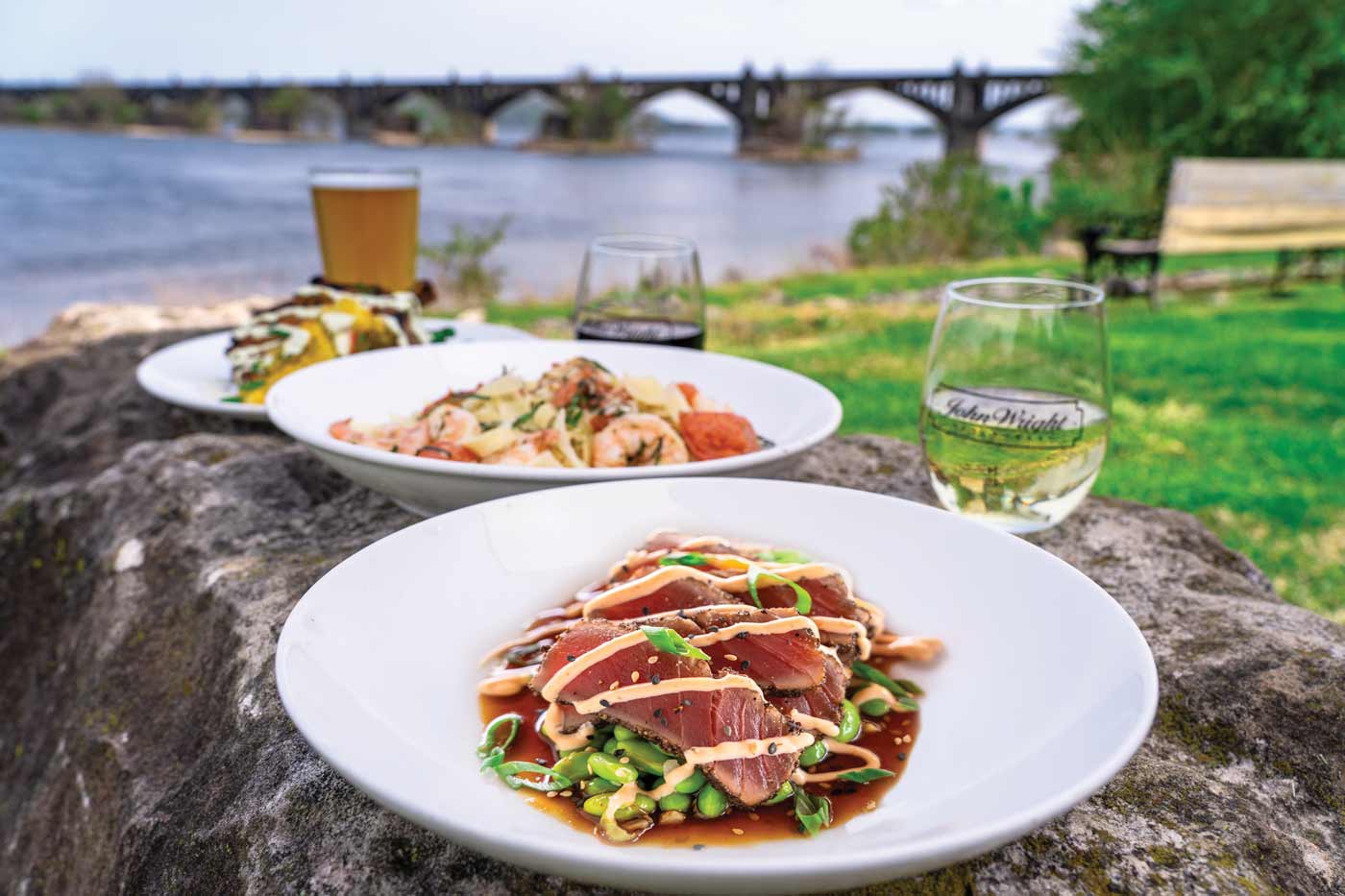 Along the banks of the Susquehanna River in Wrightsville, John Wright Restaurant provides guests with an unparalleled waterfront view. The restaurant makes its home in a large warehouse, built in 1916, which was once used as a silk mill, a textile corporation and a weaving operation. Today, the restaurant is the perfect setting for an intimate date night, special occasion or just getting lost in the view.
The restaurant's menu focuses on casual farm-to-table American cuisine. All of the products used by John Wright – from meat and dairy to produce – are farm fresh, local and non-GMO. The restaurant offers a Sunday brunch buffet as well as lunch, dinner and kid's menus. The 400-seat Pizza Patio, open during warmer months, has its own menu that features salads, burgers, sandwiches, kabobs and an array of 10-inch wood-fired pizzas. 
Continuing the local emphasis, eight taps feature a rotating selection of Pennsylvania craft beer. Spirits are also from local distillers including Thistle Finch Distillery (Lancaster) and Stoll & Wolfe Distillery (Lititz). Finca de Torres (from El Serrano) and Allegro Winery (Brogue) are included in the wine selections. 
234 North Front Street, Wrightsville. 717-252-0416 or jwrpa.com. Reservations are recommended.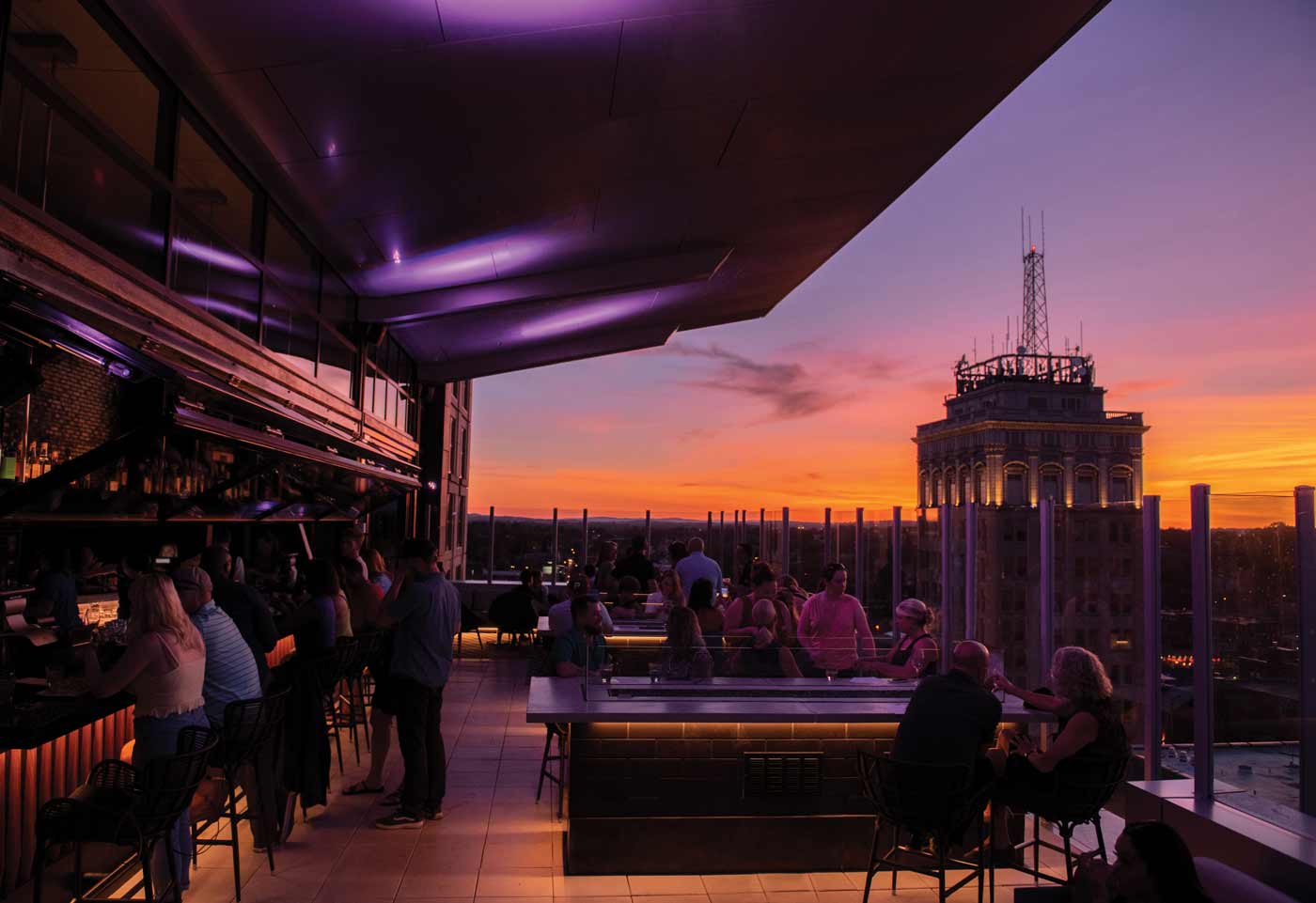 Looking for one of the best views in Lancaster City? Perched atop the 12th floor of the Lancaster Marriott at Penn Square's East Tower, The Exchange provides stunning views of downtown Lancaster. The restaurant offers year-round outdoor dining on their rooftop deck as well as casual seating inside. 
Casually styled and locally inspired comfort food is the focus of The Exchange's menu, which changes seasonally. Wood-fired margherita pizza, made with simple, four-ingredient Neapolitan crust, is a menu staple and always popular among guests. The selection of cocktails, wines and beer only adds to the allure of The Exchange. The bar's six taps feature craft beer from such local breweries as St. Boniface and Troegs. Wine is procured from as nearby as Chester County and as far away as Argentina, Italy and Australia.
25 South Queen Street, Lancaster. 717-207-4096 or exchangeroof.com. Reservations can be made online or over the phone.