Where else in the world can you find a former White House chef, Food Network champions and James Beard Award nominees, as well as dine among rock stars? Lancaster County!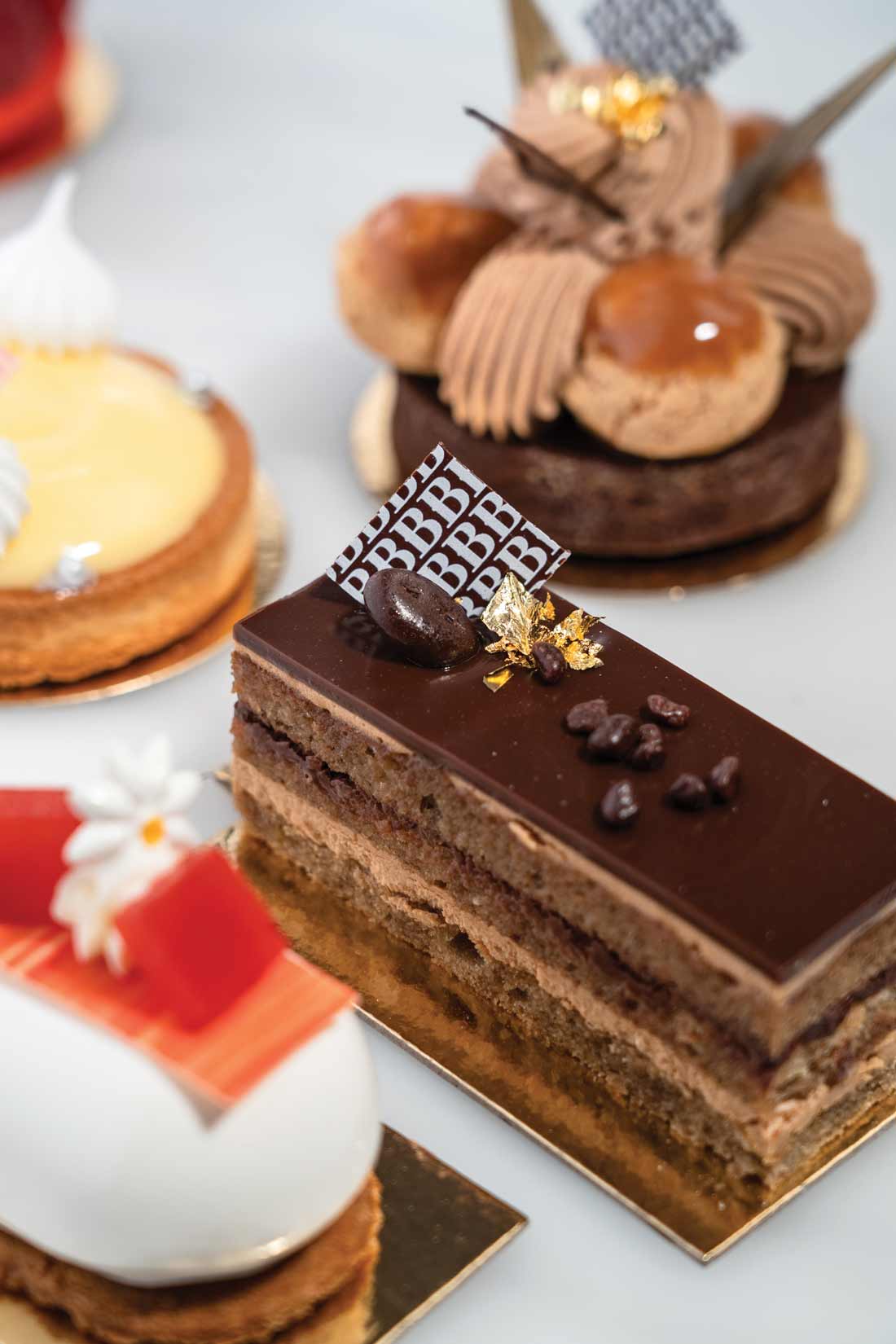 Want to have a Food Network champion prepare your meal? Chef Cedric Barberet, who won the Neapolitan Delight episode of Chopped Sweets last year, brings a taste of France to downtown Lancaster. Cedric's extensive résumé includes his time as executive pastry chef at former President Donald Trump's Mar-a-Lago Club, where he crafted Donald and Melania Trump's seven-tier wedding cake. 
Cedric and his wife, Estelle, opened Bistro Barberet & Bakery in 2015. The restaurant's menu includes appetizers such as beef tartare and escargot. Entrées range from veal schnitzel to moules frites. Bistro Barberet also serves sandwiches, soups, quiches and salads. 
Be sure to leave room for dessert! Their display cases are filled with delicate, handcrafted pastries and cakes. Indulge in sweet treats such as L'opéra (almond cake soaked in espresso, layered in coffee buttercream and chocolate ganache), 7-layered chocolate cake, crème brulée, macarons, tarts and éclairs. Many of their desserts are gluten-free.
26 East King Street, Lancaster. 717-690-2354 or barberetlancaster.com. Reservations can be made over the phone or on their website.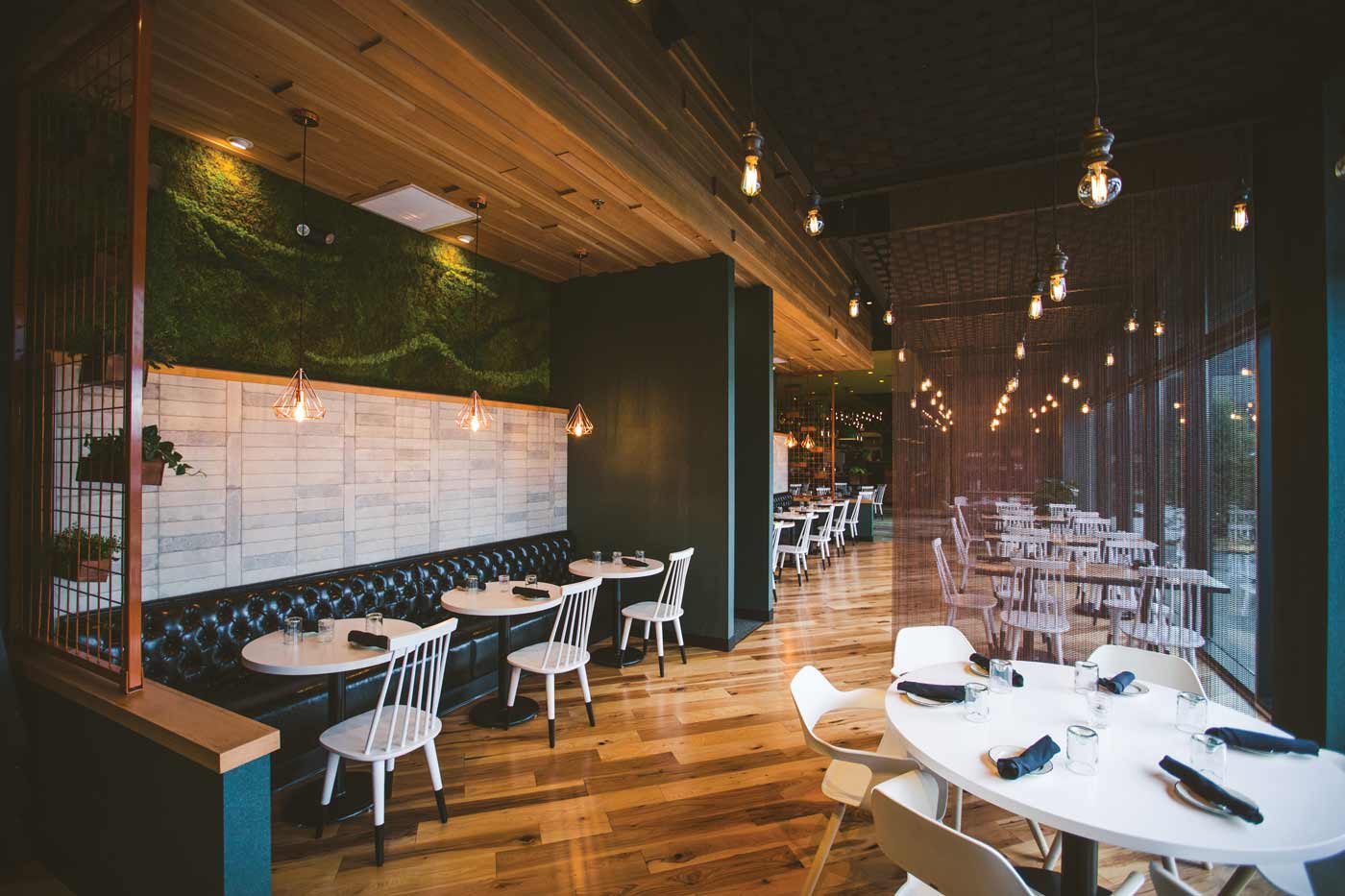 If you would like a side of rock 'n' roll with your meal, head to Per Diem at the Hotel Rock Lititz. The restaurant is located on the Rock Lititz campus, which is a one-stop shop for A-list artists who are preparing to go on tour. 
With the décor inspired by Lancaster's iconic farmhouses (with an edge to match Rock Lititz's vibe), it only made sense that the menu would celebrate the farm-to-table movement. The menu changes seasonally so ingredients can be sourced from local purveyors such as Rooster Street Butcher, Brogue Hydroponics and Olio Olive Oils & Balsamics, to name a few. 
For dinner, choose from starters, salads, pizza and main dishes. Entrées include pan-seared rockfish, chicken schnitzel, braised pork cheek and more. Per Diem also offers a Sunday brunch menu, featuring pork belly benedict, baked eggs, breakfast pizza and more. Don't forget to try a dessert from Per Diem's in-house pastry chef. 
50 Rock Lititz Boulevard, Lititz. 717-500-3436 or perdiemlititz.com. Reservations can be made on their website.
If you enjoy rustic, "old country" Italian cuisine made from fresh, locally sourced ingredients, then LUCA is the place for you. Locals aren't the only ones taking notice of this Lancaster County gem. Food Network's Alton Brown has eaten at LUCA multiple times and has given it rave reviews after each visit. In 2020, owner and chef Taylor Mason was nominated for a James Beard Award in the Best Chef: Mid-Atlantic category. 
LUCA is the perfect spot for a casual night out or a celebratory dinner. Their seasonal menu features simple dishes, which aren't necessarily what you will find at other Italian restaurants. Gluten-free and vegetarian options are available.
Neapolitan-style pizza is popular among guests, with favorites including the Norcia (topped with garlic cream, black truffle, pancetta, local mozzarella and thyme) and the Piccante (topped with spicy tomato sauce, shaved garlic, pecorino, local mozzarella, soppressata and hot honey). LUCA also specializes in handmade pastas, salumi and antipasto, simple roast meats and seafood, an Italian-focused beverage program that represents wines from all over Italy, craft cocktails inspired by Italian bar culture and an extensive Amaro collection.
436 West James Street, Lancaster. 717-553-5770 or lucalancaster.com. Reservations can be made on their website.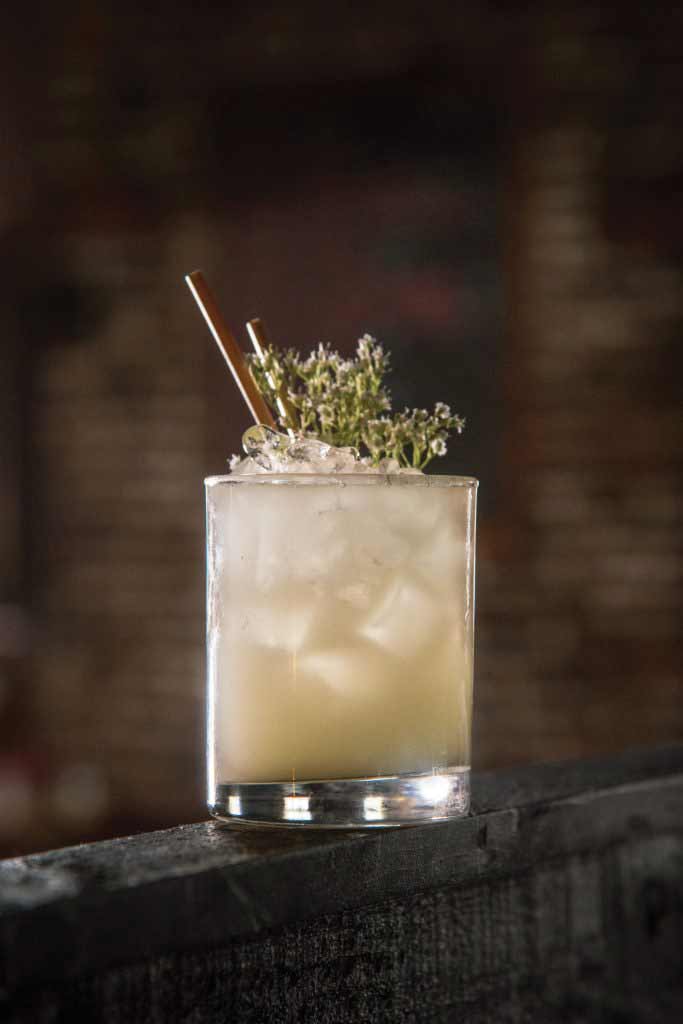 Experience delicious offerings and explore the storied history of Horse Inn. Its tenure as a restaurant dates to the 1920s. The building was originally a carriage house until the Shaub family renovated the hayloft into a speakeasy for neighbors to congregate and share a drink. The restaurant, which has carried the name Horse Inn since 1935, is now owned by Matt and Starla Russell.
Today, the iconic restaurant's drink offerings have earned nationwide acclaim. In 2020, Horse Inn was nominated for a James Beard Award in the Outstanding Bar Program. Purchasing a cocktail at Horse Inn is a must. Choose from either their list of classic cocktails or pick a seasonal concoction. All of their bitters and syrups are made in-house, and all juices are fresh squeezed. Local and regional beers are also available, including St. Boniface, Yards Brewing, Yuengling and Ploughman Cider.
As for food, the menu is tweaked seasonally, but some of the restaurant's well-known dishes remain on the menu year-round, including Horse Fries, the Horse Inn Cheeseburger and, of course, their famous Tips N' Toast.
540 East Fulton Street, Lancaster. 717-392-5528 or horseinnlancaster.com. Reservations are currently required and can be made on their website.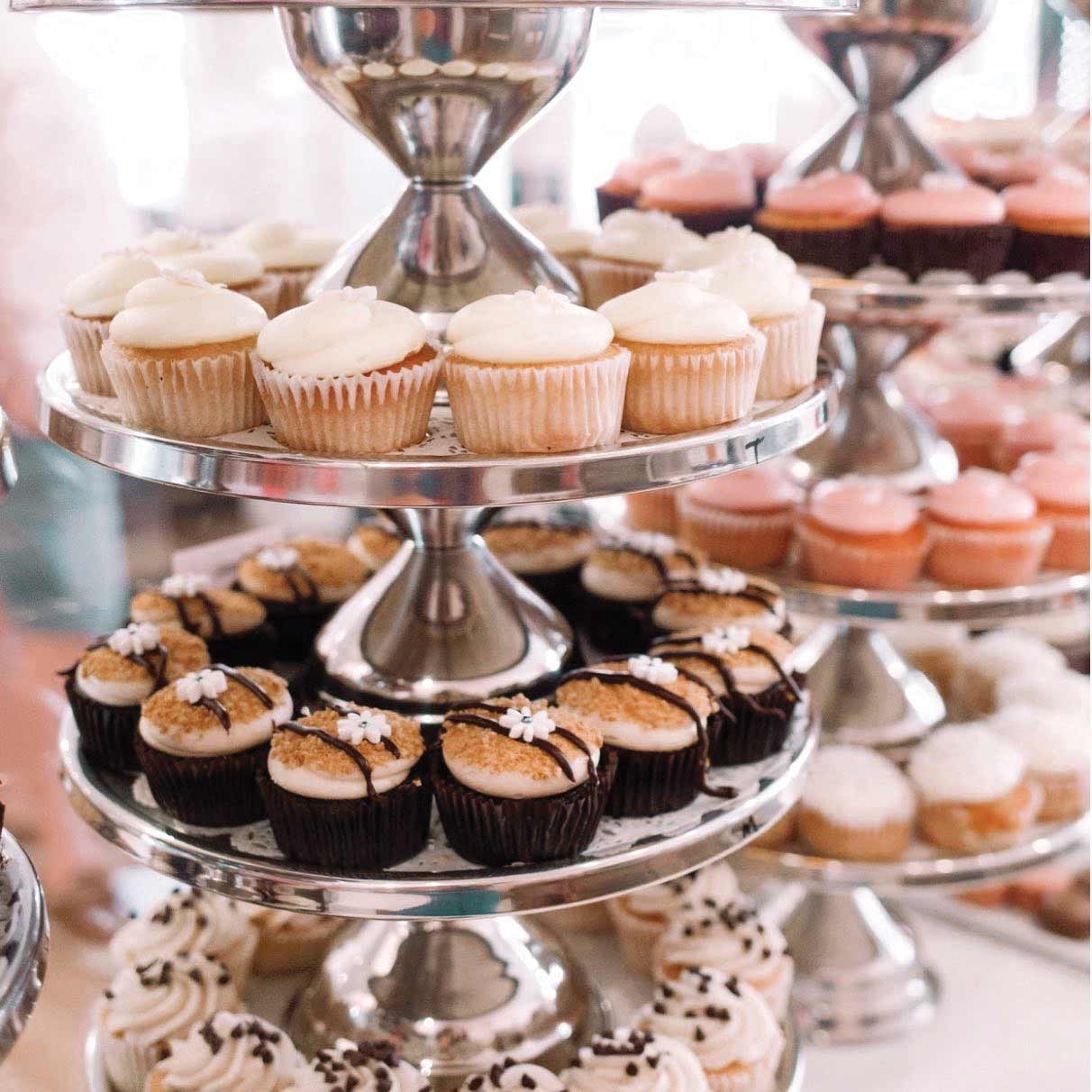 If you have a sweet tooth, Lancaster Cupcake is an essential stop. Emily Barcklow Mitchell and her husband, Jeff, started the cupcakery in 2011. The next year, they were featured on Food Network's Cupcake Wars. The episode, which aired in November 2012, centered around Teenage Mutant Ninja Turtles and Lancaster Cupcake took home second place. 
Today, Lancaster Cupcake has two locations and a cupcake truck, which can be booked for events. Cupcakes are made from locally sourced butter, cream cheese, cocoa and flour. Mainstay cupcake flavors include strawberry champagne, red velvet, vanilla and chocolate. The cupcakery also offers seasonal and holiday flavors. Cakes, decorating kits, macarons, gluten-free cupcakes and an array of coffee drinks are also offered. Orders can be placed online or in-person. 
260 Granite Run Drive, Lancaster. 24 West Orange Street, Lancaster. 717-553-5287 or lancastercupcake.com.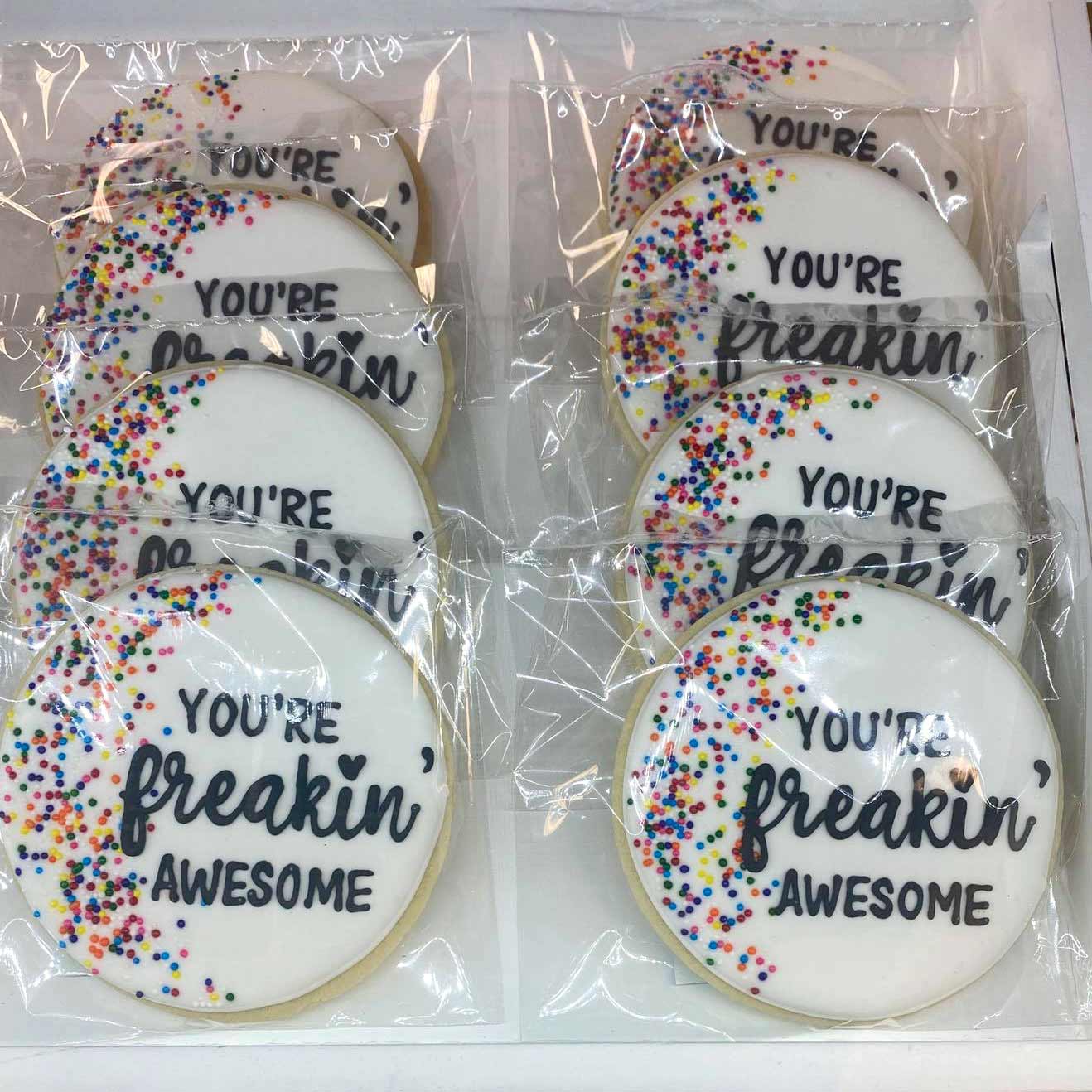 Laura Merkel started creating cookies in 2010, after her office job left her feeling unfulfilled. Over the years, she has perfected the art of cookie decorating and her bakery, Laura the Cookie Lady, was even featured on Food Network's Christmas Cookie Challenge in 2019. The episode, titled Colors of Christmas, featured five bakers competing to create the best holiday cookies. Laura won the episode after crafting a Christmas-tree-shaped cookie tart made from oatmeal-kiwi-white chocolate cookies, topped with cream cheese buttercream icing and garnished with her classic sugar cookies that were decorated as ornaments. She took home a $10,000 prize.
At her two bakery locations, Laura offers an expansive variety of cookies in addition to her specialty sugar cookies with beautiful, intricate designs. Her decorated cookies are perfect for any occasion, from weddings and births to holidays and first days of school. Other cookie flavors include chocolate chip, peanut butter, M&M, funfetti, lemon-blueberry and her Food Network-winning flavor, oatmeal-kiwi-white chocolate.
26 East Main Street, Lititz. 30 East Main Street, Suite 101, Ephrata. 717-466-6600 or lauracookielady.com.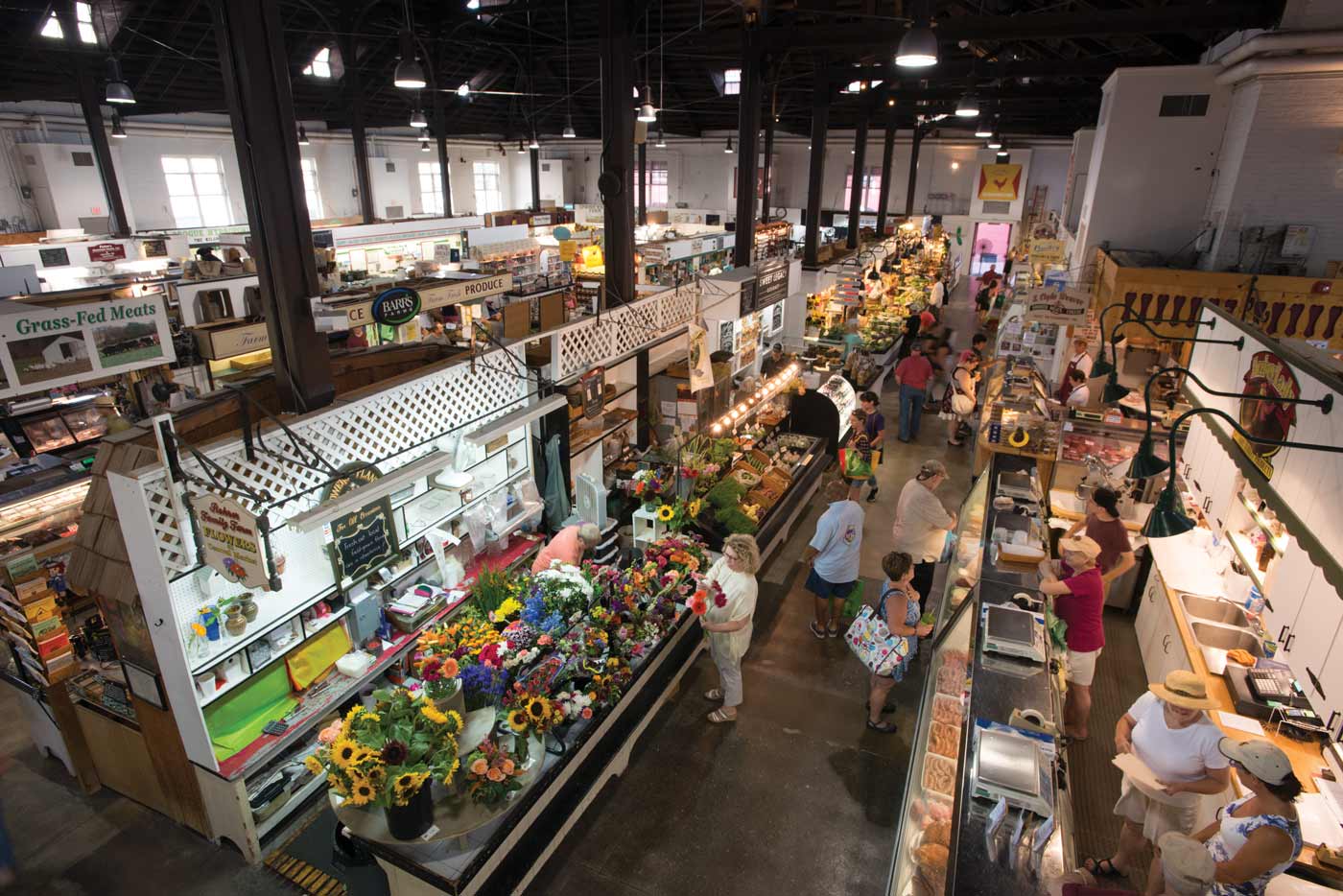 Launched in 1730, Lancaster Central Market is the oldest continuously operating public farmers market in the country. The market is many things to many people. For some, it's a shopping destination; for others, it's a social experience. Tourists are mesmerized by it and locals are proud to call it their own. Who knows? You just might spot a famous face in the crowd. Legend has it that Harrison Ford visited during the filming of Witness. Nobel laureate, Malala Yousafzai, toured the market in 2017. Politicians love the photo-ops the market provides.
History is integral to Lancaster Central Market's allure, but the market's ability to adapt to changing tastes and lifestyles is also a key ingredient to its success. Today, the market is a melting pot of over 60 local vendors, consisting of farmers, newcomers from around the world, bakers, dairies, meat/seafood purveyors, restauranteurs and entrepreneurs who offer farm-fresh, ethnic, organic and artisanal food, beverages, florals and more. 
One of the most special things about the market is that many of the stands are multi-generational, having been family-run for decades.
The market is also Lancaster's ultimate take-out destination. Grab a bite from Christina's Criollo, JB Kelly Seafood Connection, Kom Essa, Lancaster Salad Company, Soulcialize or one of the many other vendors offering grab-and-go meals or small bites.
23 North Market Street, Lancaster. 717-735-6890 or centralmarketlancaster.com. The market is open three days a week: Tuesday, Friday and Saturday (6 a.m.-3 p.m.).