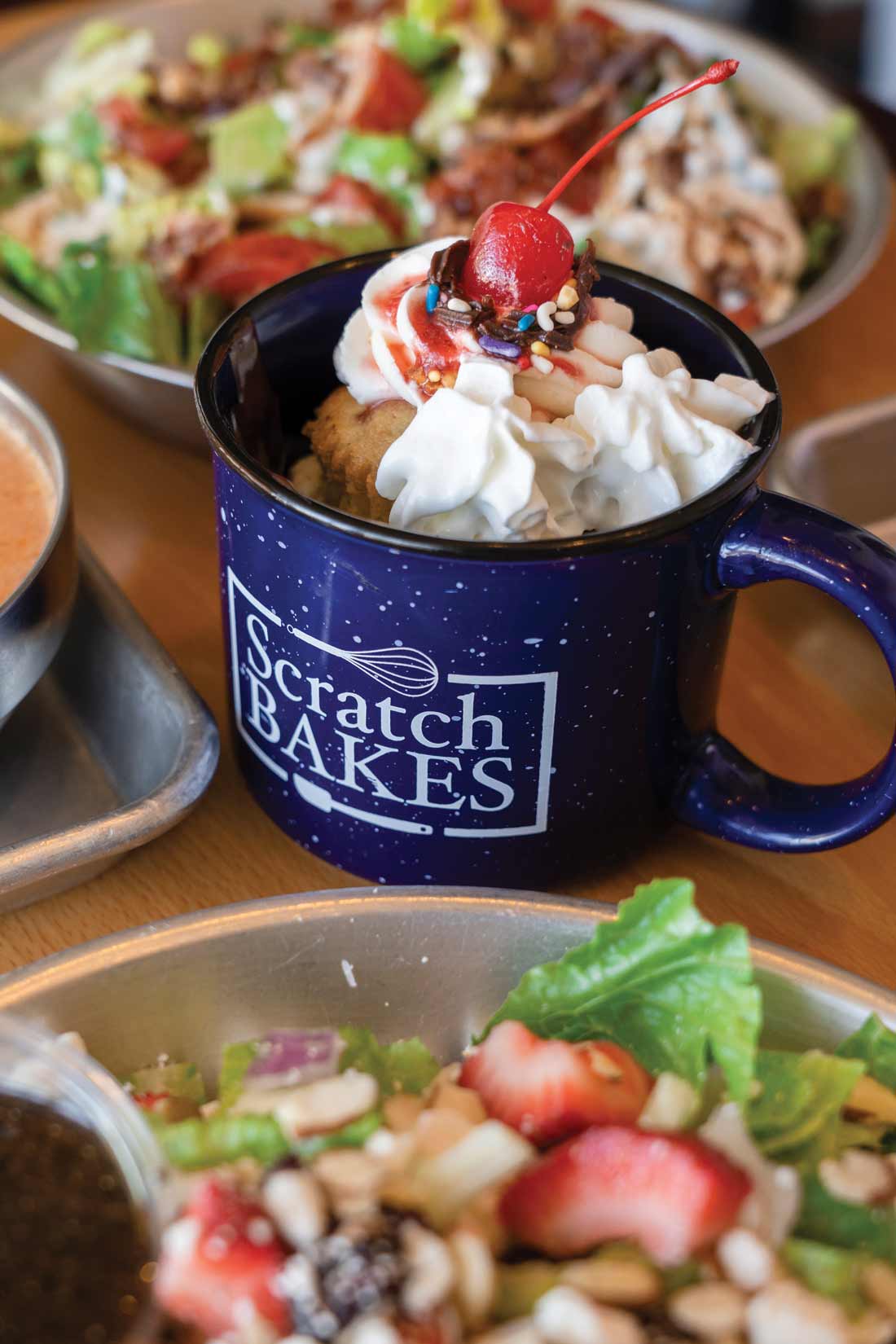 With locations in both downtown Ephrata and Lancaster, Scratch Bakes is not only a convenient spot for those who may want to grab a coffee and a quick bite to go, but it's also great for meetups or a light meal. In January 2018, Martha Stewart even popped in to grab lunch on her way to the QVC studios in West Chester and posted pictures of the goodies she purchased to her social media platforms.
Scratch Bakes offers basic flavors of cupcakes, as well as rotating specialty flavors, such as Key lime pie, bananas Foster and strawberry shortcake. While all the flavors are delicious, their top sellers are Salted Caramel and Peanut Butter Lover. Other baked goods include brownies, cookies and muffins. Their café menu features breakfast items such as toasted bagels, sandwiches and burritos. For lunch or a light dinner, salads, soups, wraps, sandwiches and an assortment of sides are offered. 
3 West Main Street, Ephrata. 11 West Chestnut Street, Lancaster. 717-466-6464 or scratchbakes.com.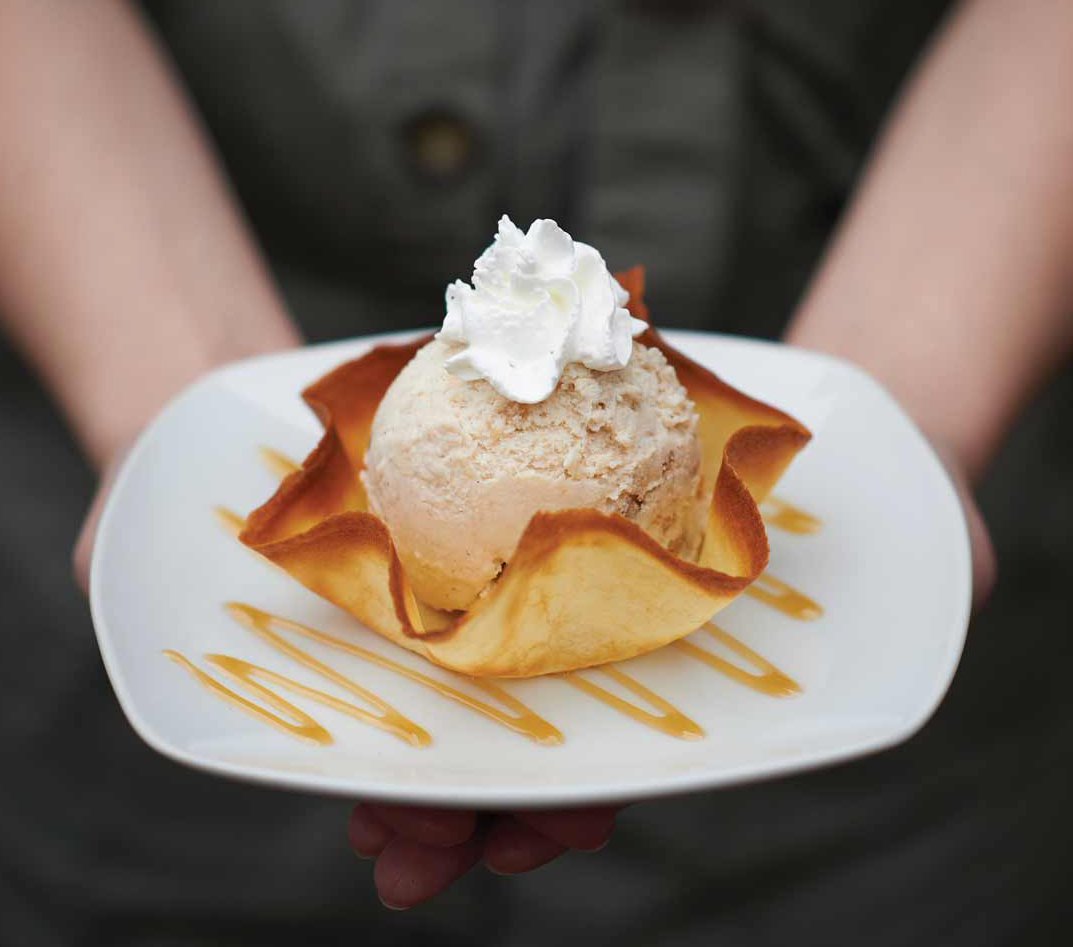 Griddle and Grind, located in downtown Ephrata, provides a welcoming environment for the Ephrata community, as well as visitors to the area. Housed in a building dating back to the 1880s, owners Shayleen Wiker and Sierra Hrubochak kept some of the original charm after transforming the building – including an outdoor-dining area – and fulfilling their dreams of opening a café. 
Crepes are one of their specialties, offering breakfast, lunch and dessert options, including steak & eggs, chicken pesto, ham & jam, turtle cheesecake and fluffernutter. Their menu also features salads, various sides, muffins, scones, cookies and other treats. Gluten-free options are available. 
Drinks include coffee and espresso beverages, smoothies, lemonades, Italian sodas and loose-leaf teas. House-made oat and almond milks are available as alternatives to dairy milk. Be sure to check out their monthly food and drink specials!
20 West Main Street, Ephrata. 717-466-6626 or griddleandgrind.com.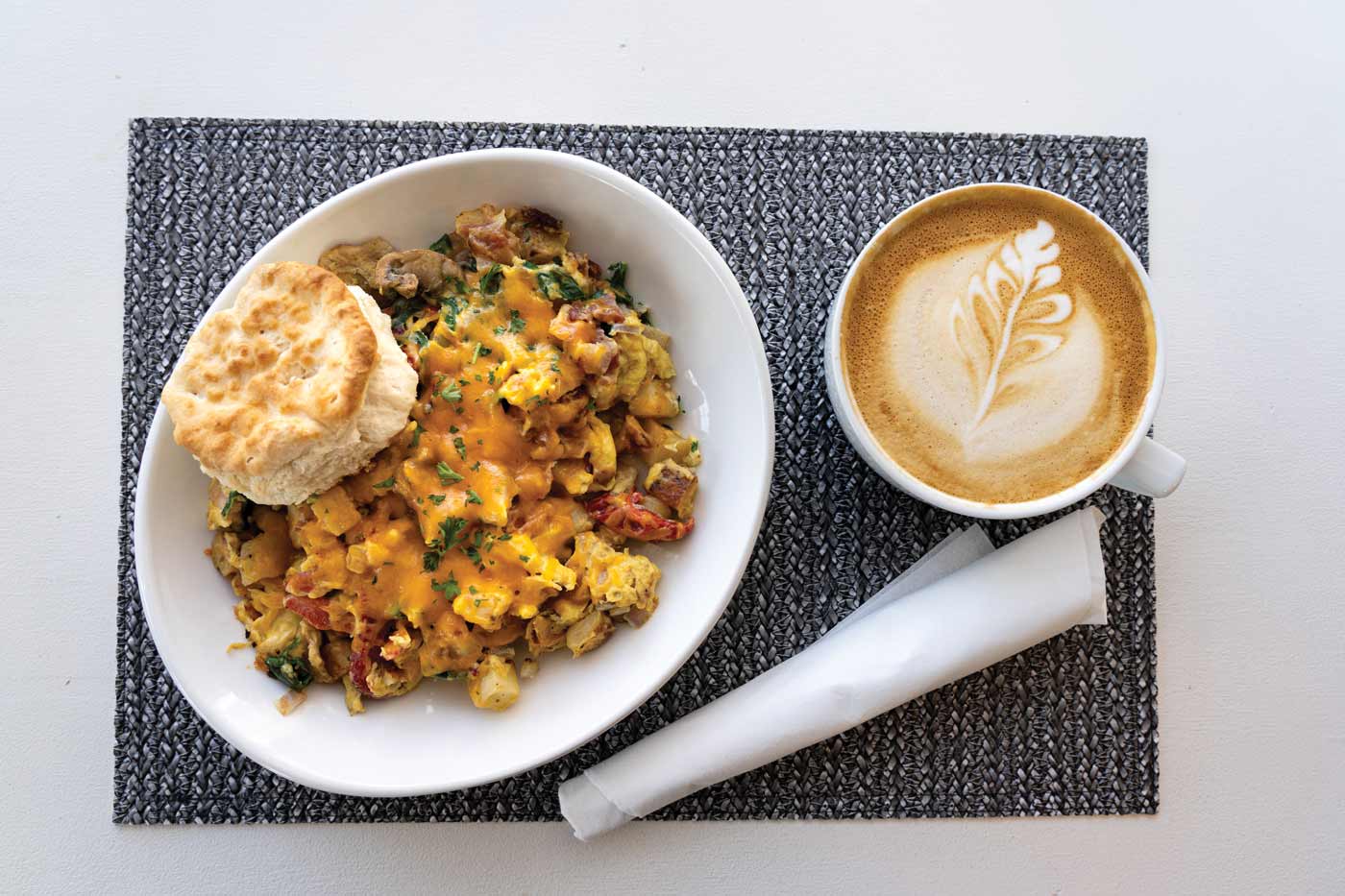 Whisk Café, owned by Elizabethtown native and restaurateur Amy Kreamer, makes its home in a beautiful limestone building that once served as a garage for Masonic Village. The menu features fresh and local ingredients, including meats from Groff's Meats and Kunzler & Company, as well as locally sourced cage-free eggs. Everything is made from scratch, from biscuits to hash browns to hollandaise sauce. 
Breakfast is Whisk's specialty and is offered all day. Breakfast items include several eggs benedict options, salmon or crab hash, omelets, French toast, pancakes and a variety of breakfast sandwiches. For lunch, peruse their sandwich, wrap and salad options. As for drinks, Whisk Café features a variety of coffee and espresso drinks, loose-leaf teas, smoothies and mocktails. 
This summer, the café will be opening a second location, Whisk Express & Trolley Gifts, that will have a drive-up window for fast service and grab-and-go items. Inside, the location will feature gifts and home décor. 
98 Masonic Drive, Suite 102, Elizabethtown. 717-287-6381 or thewhiskcafe.com.
Whisk Express & Trolley Gifts, 346 Hershey Road, Elizabethtown. 717-287-3077.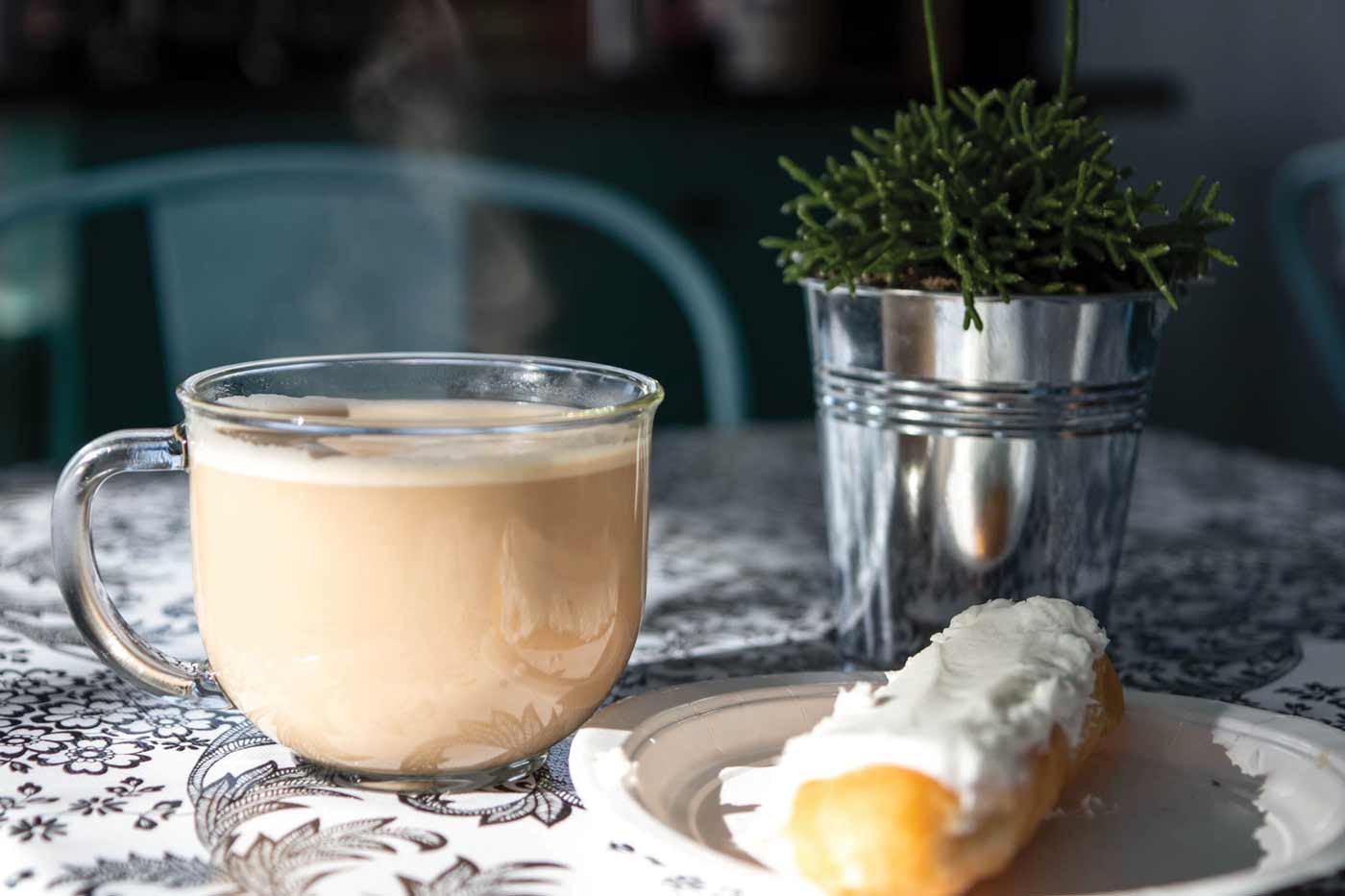 Located a short walk away from the southern end of the Northwest Lancaster County River Trail in Columbia, Coffee and Cream is the perfect spot for a bite to eat before or after a long walk or a day of antiquing in town. The café is housed in a former railroad station and offers a casual dining experience in a fresh, bright setting. 
Coffee and Cream offers an array of beverages, including coffee and espresso drinks, tea lattes, smoothies, refreshers and milkshakes. Ice cream is another one of the café's main draws. Flavors include dreamsicle, cappuccino crunch, peanut butter twist and many more.
The café's food menu features small bites, such as quiche, salads, bagels, sandwiches, paninis, as well as breakfast items, including sausage gravy & biscuits and creamed chipped beef. Grab-and-go items – donuts, muffins and bottled beverages – are also available.
101 North Front Street, Columbia. 717-449-5488 or coffee-and-cream-coffee-shop.business.site.