Manheim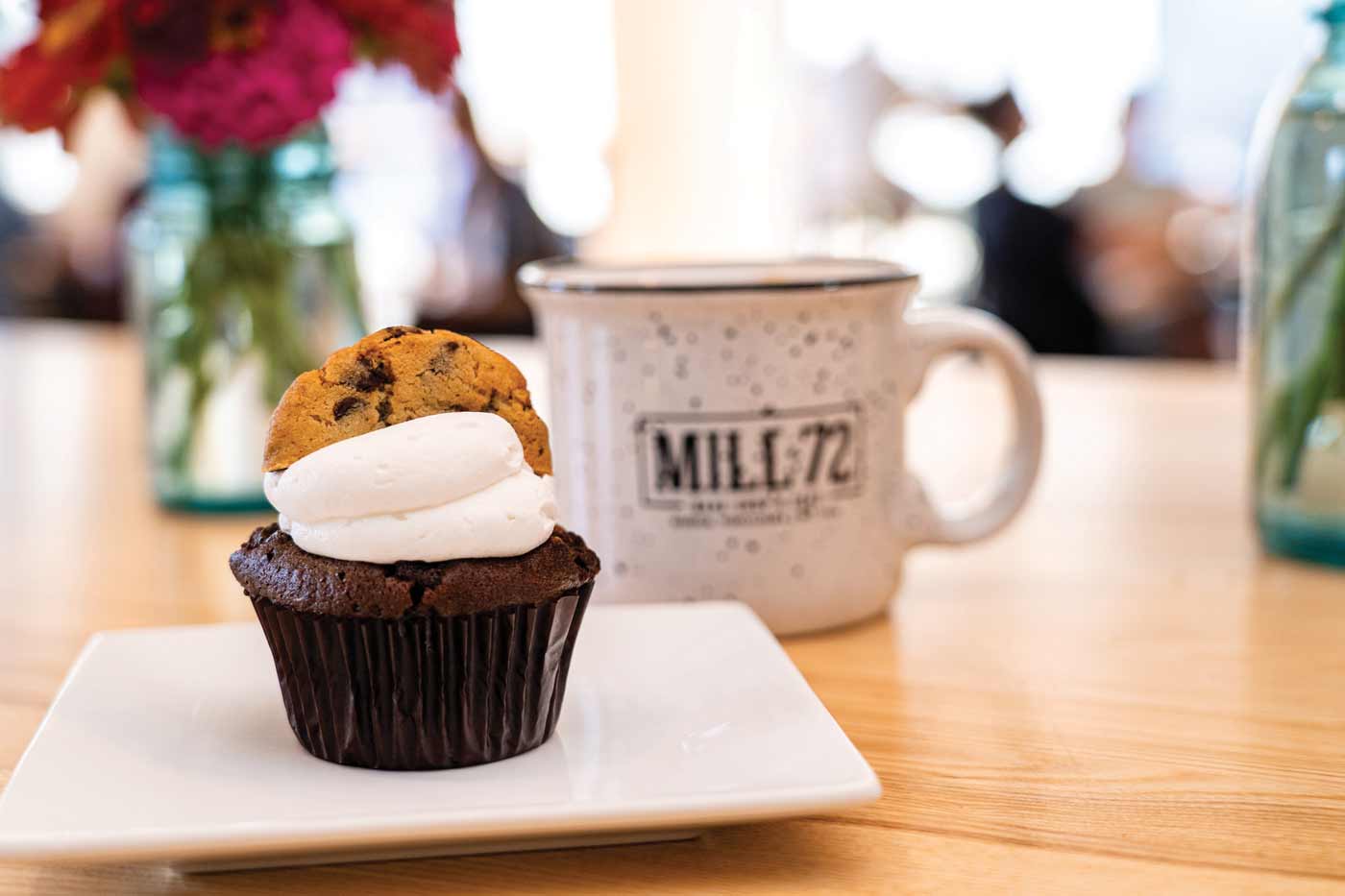 Located in the REO Manheim Marketplace, Mill 72 Bake Shop & Café is a family-owned business offering a unique blend of coffee, baked goods and casual fare in a comfortable setting. 
The menu highlights family favorites made with locally sourced ingredients. Coffee drinks are prepared using Lancaster-based Gerhart coffees; a special blend was crafted exclusively for Mill 72. There are plenty of other beverage options for non-coffee drinkers, as well, including chai, hot chocolate, smoothies, tea and soda.
Breakfast and lunch are served all day. Breakfast items include baked oatmeal, bagels, quiche and parfaits, while the lunch menu features salads, soups and sandwiches. For dessert, browse their bakery case, which is filled with pies, brownies, macarons, cupcakes and more.
Be sure to check out the other businesses located in the REO Manheim Marketplace. Visit Prussian Street Arcade to find vintage and handmade items from a multitude of collectors, curators and makers. Or stop in for a drink at ARTifice Ales & Mead, which opened this spring. 
45 North Main Street, Manheim. 717-879-9575 or mill72.com.
Lititz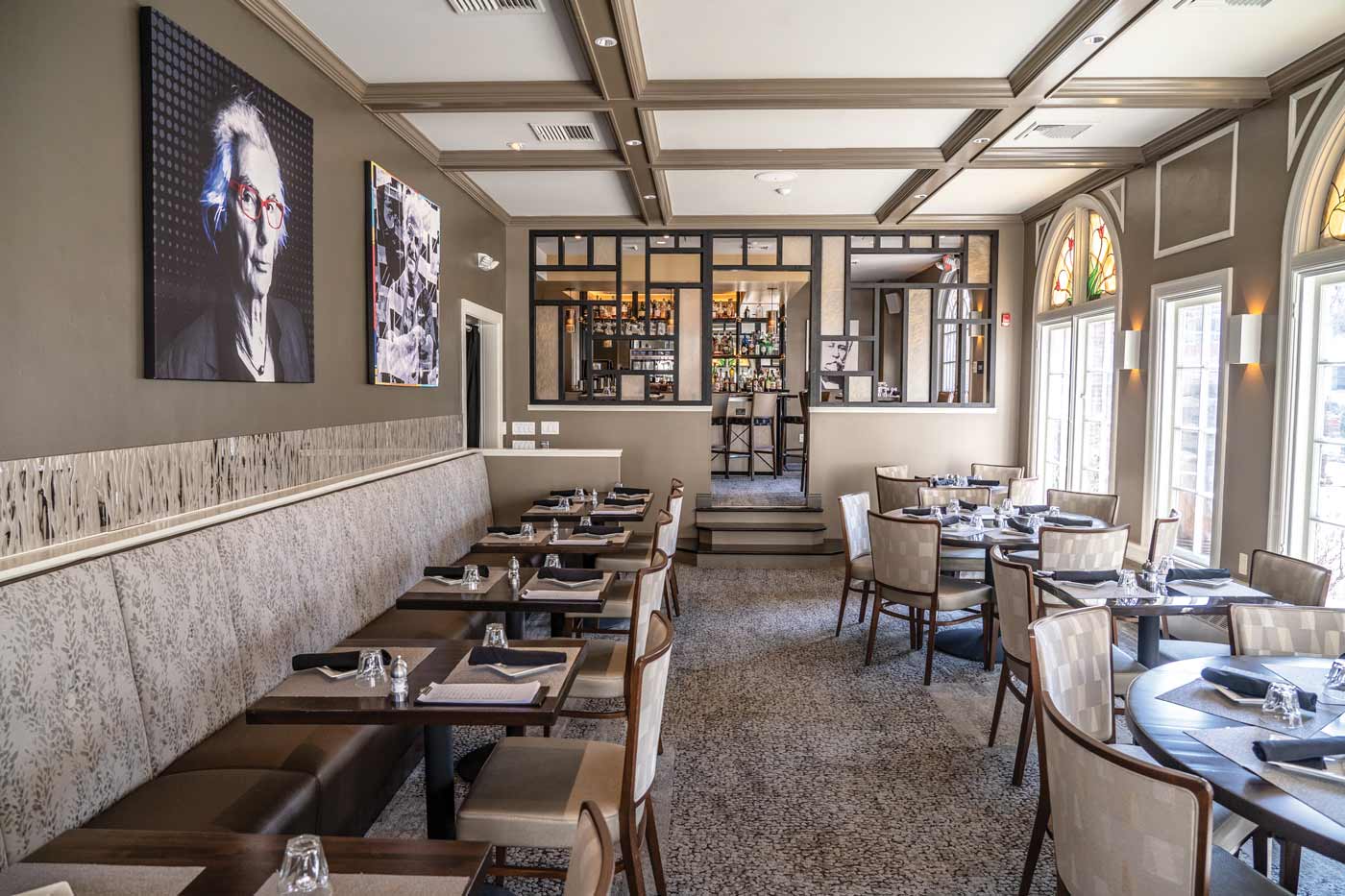 Once voted America's "coolest small town" by Budget Travel, Lititz is full of small shops, sweet treats and delicious dining to explore. On the corner of Main and Broad streets sits Lititz Springs Inn & Spa, a historic inn featuring elegant dining. Their patio is an outdoor-dining favorite with both locals and visitors during warm-weather months.
The menu changes seasonally to take advantage of the bountiful local offerings. Menu items include pub fare, soup, salads, appetizers, burgers, sandwiches, entrées and dessert. Their extensive wine list is curated with assistance from esteemed professionals and includes labels from France, Italy, Argentina, New Zealand and more. Check their social media for upcoming events such as beer, wine, spirits and cigar dinners, as well as trivia nights and special menus. 
14 East Main Street, Lititz. 717-626-2115 or lititzspringsinnandspa.com.
Ephrata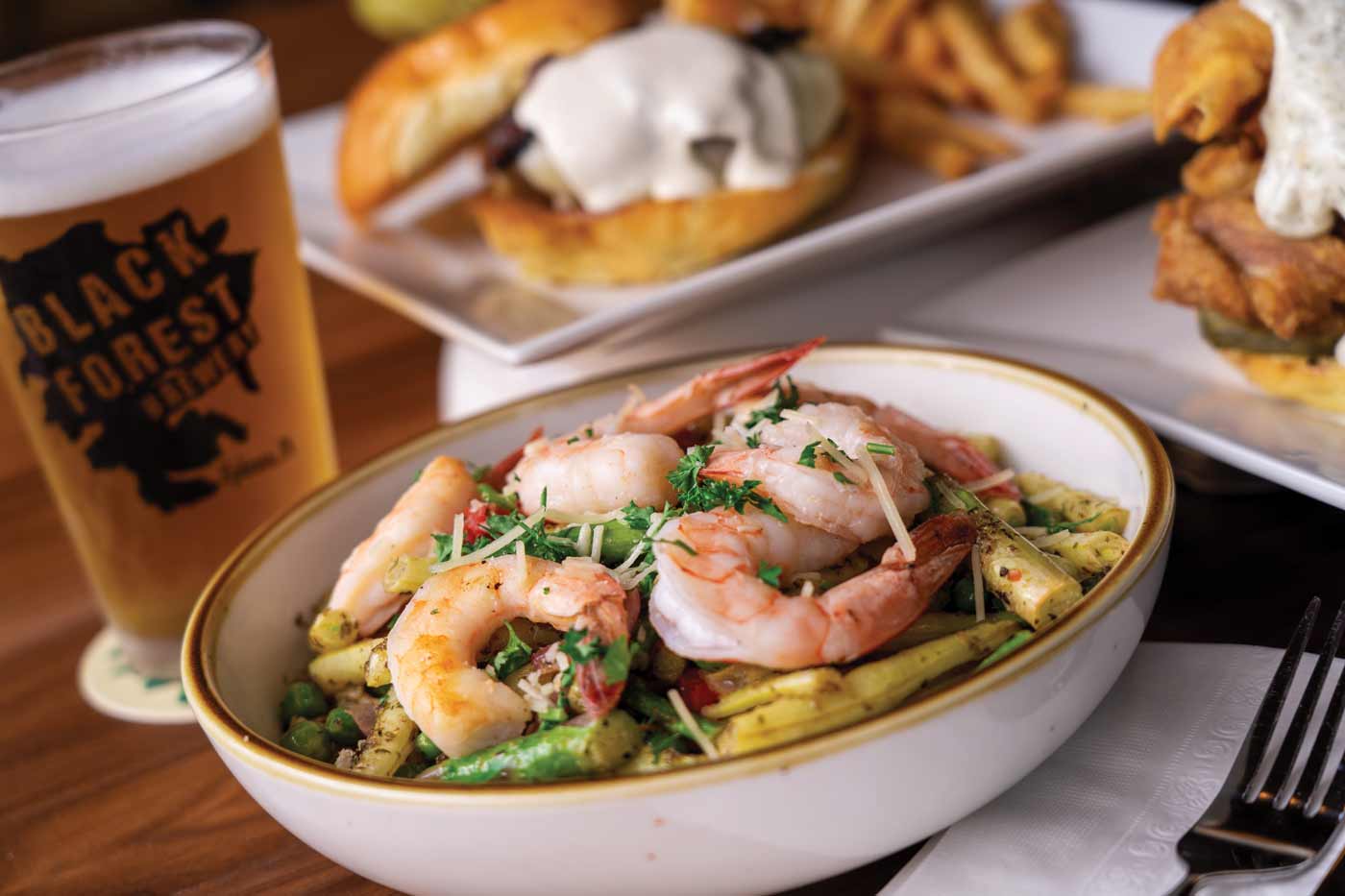 Black Forest Brewery, located on West Main Street behind the 1777 Americana Inn Bed & Breakfast, has become part of the fabric of Ephrata and is just steps away from the bustle of downtown. Black Forest Brewery has ample indoor and outdoor seating, including a beautifully landscaped garden patio.
Their menu features salads, shareables, handhelds and burgers. Entrées include fish & chips, baked mac & cheese, crab cakes and more. All of their beers are brewed in accordance with the German Beer Purity Law, or the Reinheitsgebot, which limits the ingredients used to brew beer to water, hops, grain and yeast. As for other libations, local is the focus. Seasonal cocktails are made from PA spirits and wine and cider are also sourced inside the state.
After your meal, explore downtown Ephrata; catch a show at the Ephrata Performing Arts Center (EPAC), explore the historic Ephrata Cloister, go thrifting at Uncle Funky's or stop in for a sweet treat at Scratch Bakes. If it's a Friday, a stop at the Green Dragon Farmers Market is a must.
301 West Main Street, Ephrata. 717-450-7217 or blackforestbrewery.net.
Lancaster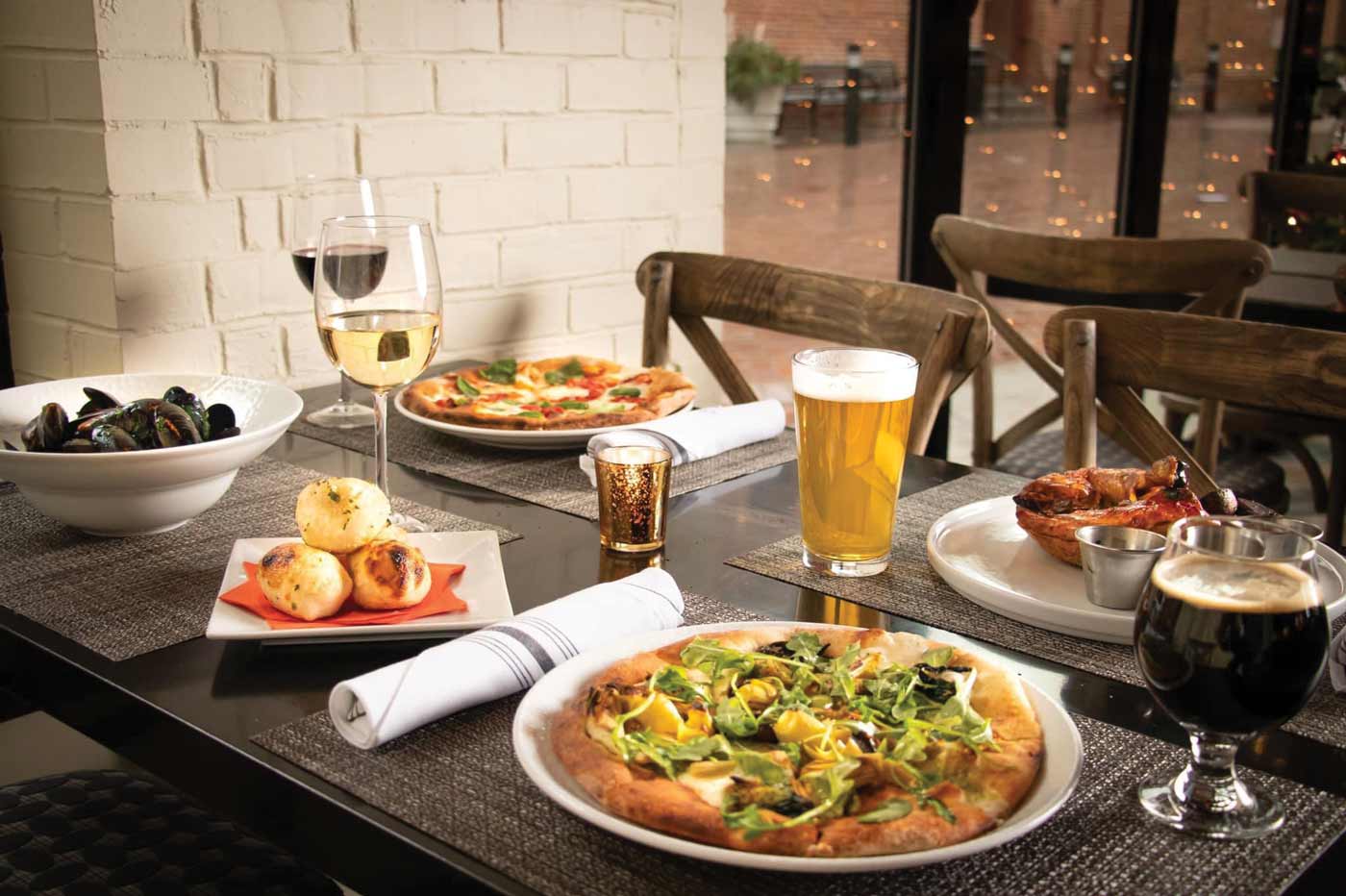 C'est La Vie and Josephine's Downtown, owned by local restaurateur Dean Oberholtzer, are located in the heart of Lancaster City in the former Carr's Restaurant space. Walk out the front door, and Lancaster Central Market is just steps away. When the Fulton Theatre reopens, the restaurants provide a perfect setting for dinner before the show or cocktails afterwards.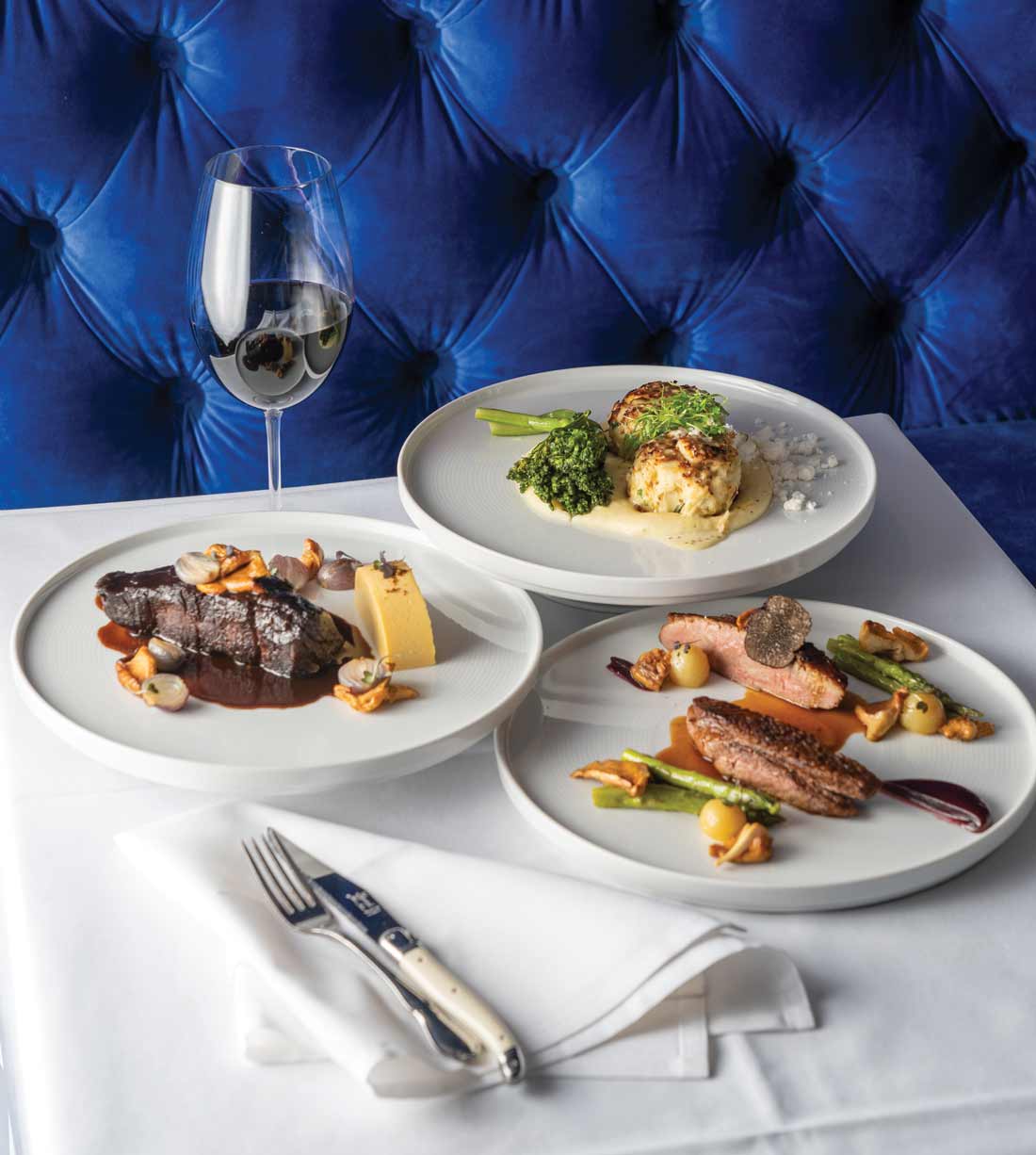 C'est La Vie, located upstairs, offers artisanal yet casual cuisine inspired by the famous Parisian bistros that are perfect for meeting friends or grabbing a quick bite. Josephine's, on the other hand, offers classic fine dining in the elegant lower level of the building. The atmosphere is reminiscent of a swanky supper club with elegant chandeliers, black-and-white photos of Hollywood legends, a floor-to-ceiling blue-velvet banquette and a grand piano. 
18 North Market Street, Lancaster. 717-299-7319 or clvlancaster.com.
50 West Grant Street, Lancaster. 717-299-7090 or josephinesdowntown.com.
Brickerville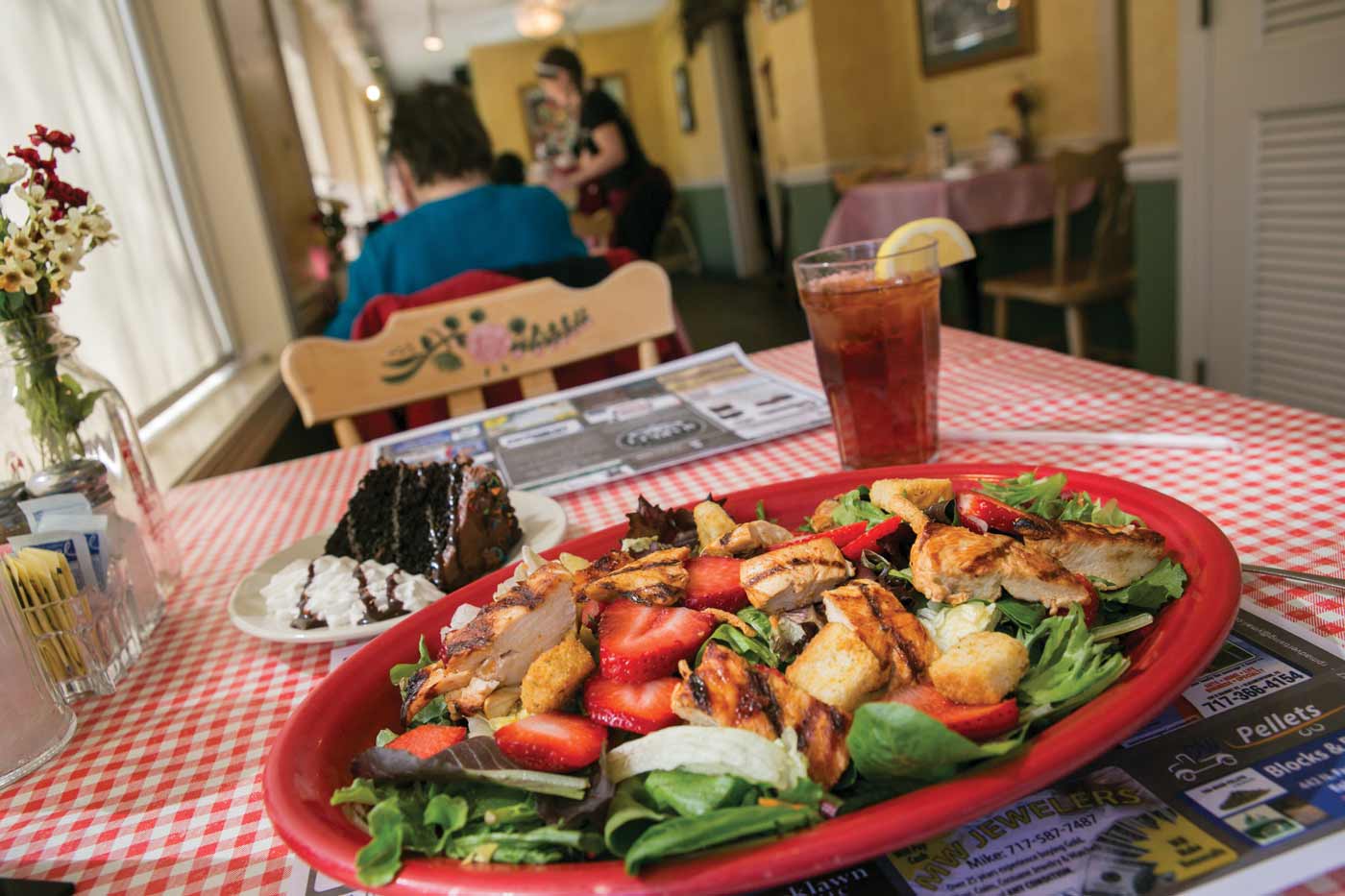 Brickerville House Family Restaurant & Specialty Shops is a dining and shopping destination in Lancaster County. It's the perfect place for a day out, complete with fresh-cooked food and plenty of specialty shops. 
The restaurant's menu features an array of options, all made from scratch. Breakfast, lunch and dinner are served daily. Guest favorites include buttermilk pancakes, burgers and summer salads. Lunch and dinner items include seafood, steaks, stir fry, Italian and Greek entrées and homestyle dinners ranging from meatloaf and shepherd's pie to liver & onions.
After your meal, explore the 13 shops on the premises, offering wares ranging from antiques and home décor to delicious treats. Shops include Cullari Vineyard & Winery, Wertz Candies, Life Moments Candle Co., Brickerville House Ice Cream Shop and more.
2 East 28th Division Highway, Lititz. 717-625-2525 or brickervillehouserestaurant.com.
For more information on the specialty shops, visit brickervillehouseshops.com.