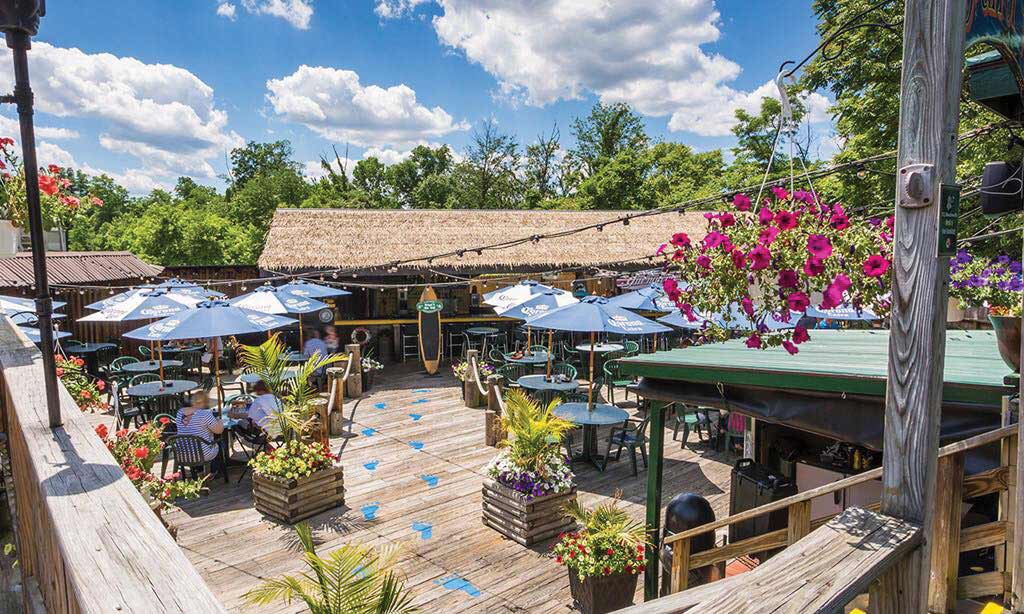 Leave behind Lancaster's farmland and make your way to the beach at T.J. Rockwell's. Their deck, which can seat over 300 people, feels like an island getaway, complete with a tiki bar and a casual menu. Inside, seating is available around their bar, as well as at booths and tables in multiple dining rooms. T.J. Rockwell's also features an atrium that acts as a four-season room. The covered area has large roller doors that can be opened during warm weather to extend outdoor seating.
Their casual menu includes wings, salads, sandwiches, burgers, steaks, fajitas, stir fry and more. Rhino Fries, which are a mountain of homestyle fries smothered in melted cheese and bacon, are a signature item. At the bar, choose from 20 beers on tap or treat yourself to a fresh-squeezed, tropical cocktail.
800 Mount Gretna Road, Elizabethtown. 717-367-5544 or tjrockwells.com.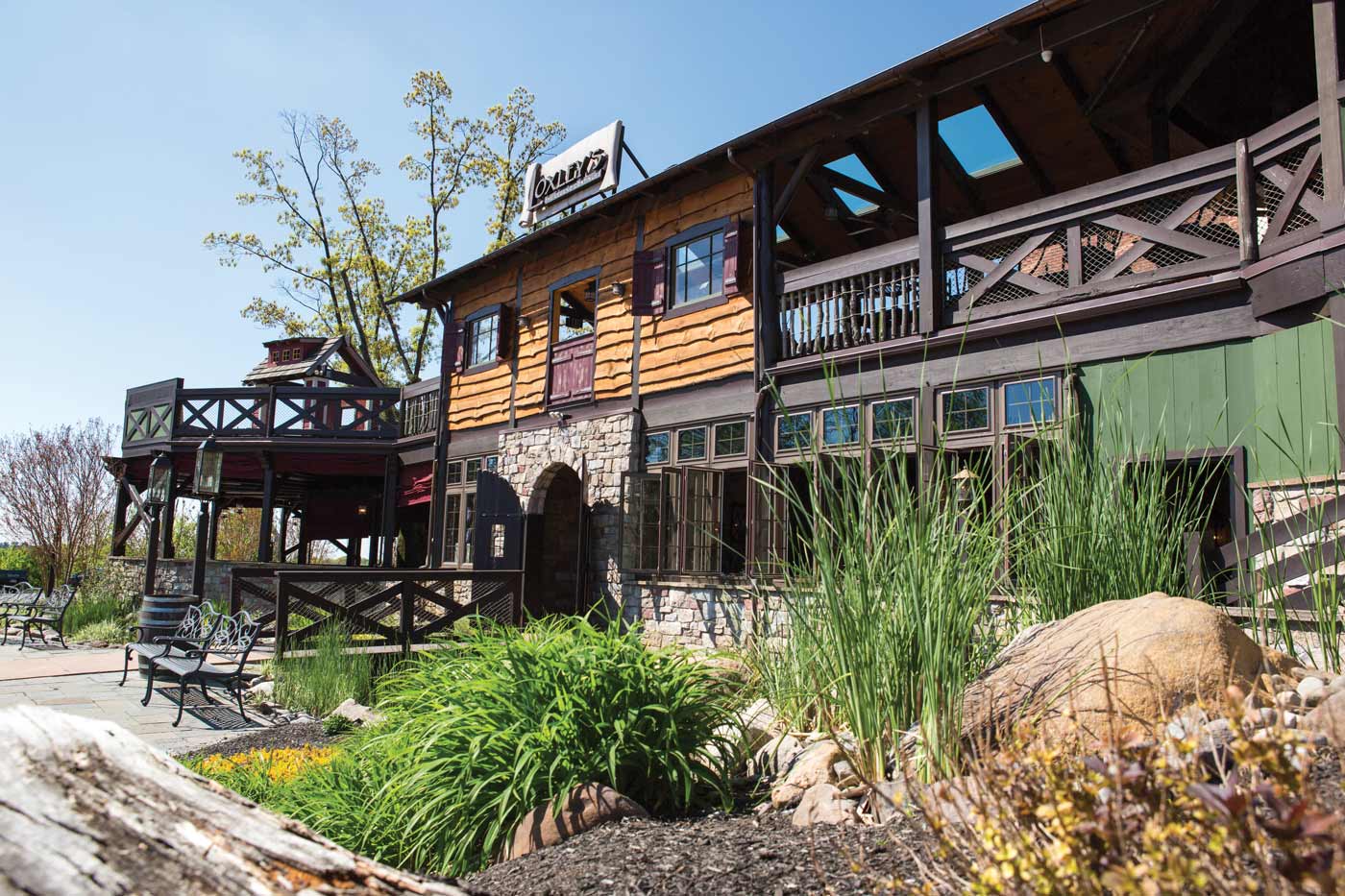 Loxley's is a favorite destination for alfresco dining. The restaurant, which is located at the Heritage Hotel in Centerville, offers guests a unique dining setting that has the appearance of a large, open treehouse. The vibe is Sherwood Forest. To call it a deck or a patio just doesn't do the two-story structure justice. A tree grows in the center of the courtyard and extends upward into the second story. If you'd rather sit inside, there are plenty of other seating options including an indoor/outdoor bar and several dining rooms.
Loxley's offers lunch, dinner and Sunday brunch. Nearly all of their food is made from scratch using as many seasonal, locally sourced ingredients as possible. Their wide-ranging dinner menu offers items such as steaks, flatbreads, seafood, pasta, sandwiches and burgers. An array of cocktails complements the menu, as well as a rotating selection of 30 craft beers from local and regional brewers. 
500 Centerville Road, Lancaster. 717-898-2431 or loxleyslancaster.com. Reservations can be made over the phone.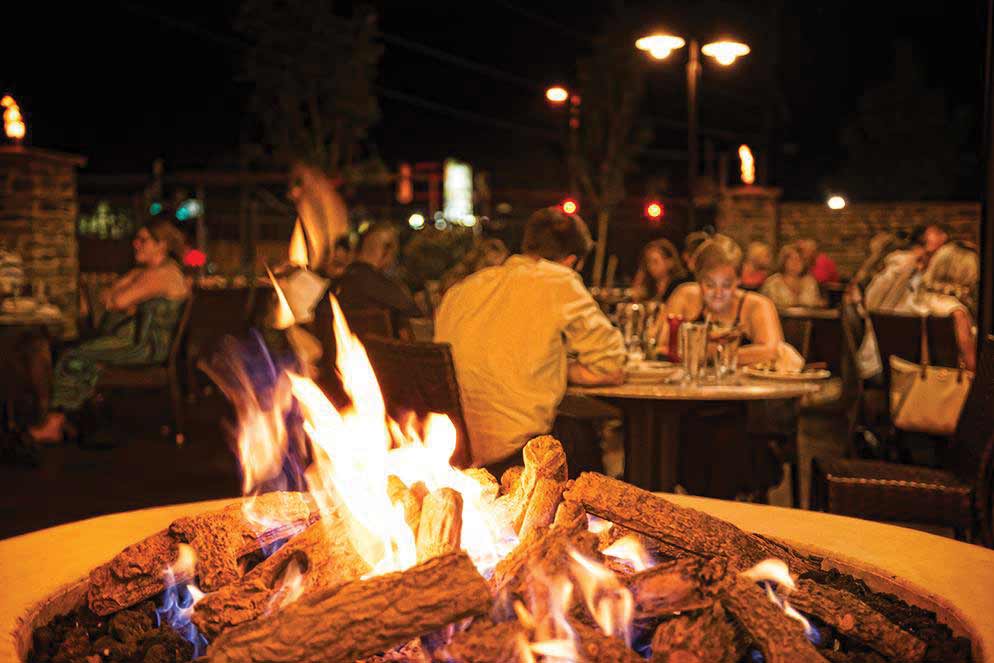 Funck's provides casual dining with a focus on craft brews. The spacious patio features comfortable seating with fireplaces and tiki torches adding to the ambiance. Inside, the industrial-inspired décor includes garage doors that roll up to expand outdoor seating during warm weather. 
Their menu features a mix of options including burgers, wings, meatloaf, fried chicken, soups, flatbreads, sandwiches, pasta, steak and seafood. Monthly specials are also available. Tempting desserts include ice cream, half-baked cookies and chocolate cake with peanut butter frosting.
There are over 115 beers on tap, with labels representing local and regional breweries as well as mid-Atlantic and national names. Handcrafted cocktails and wine are also available. Stop in any day of the week for happy hour specials from 3-5 p.m.
365 West Main Street, Leola. 717-661-3167 or funcks.com. Reservations can be made over the phone.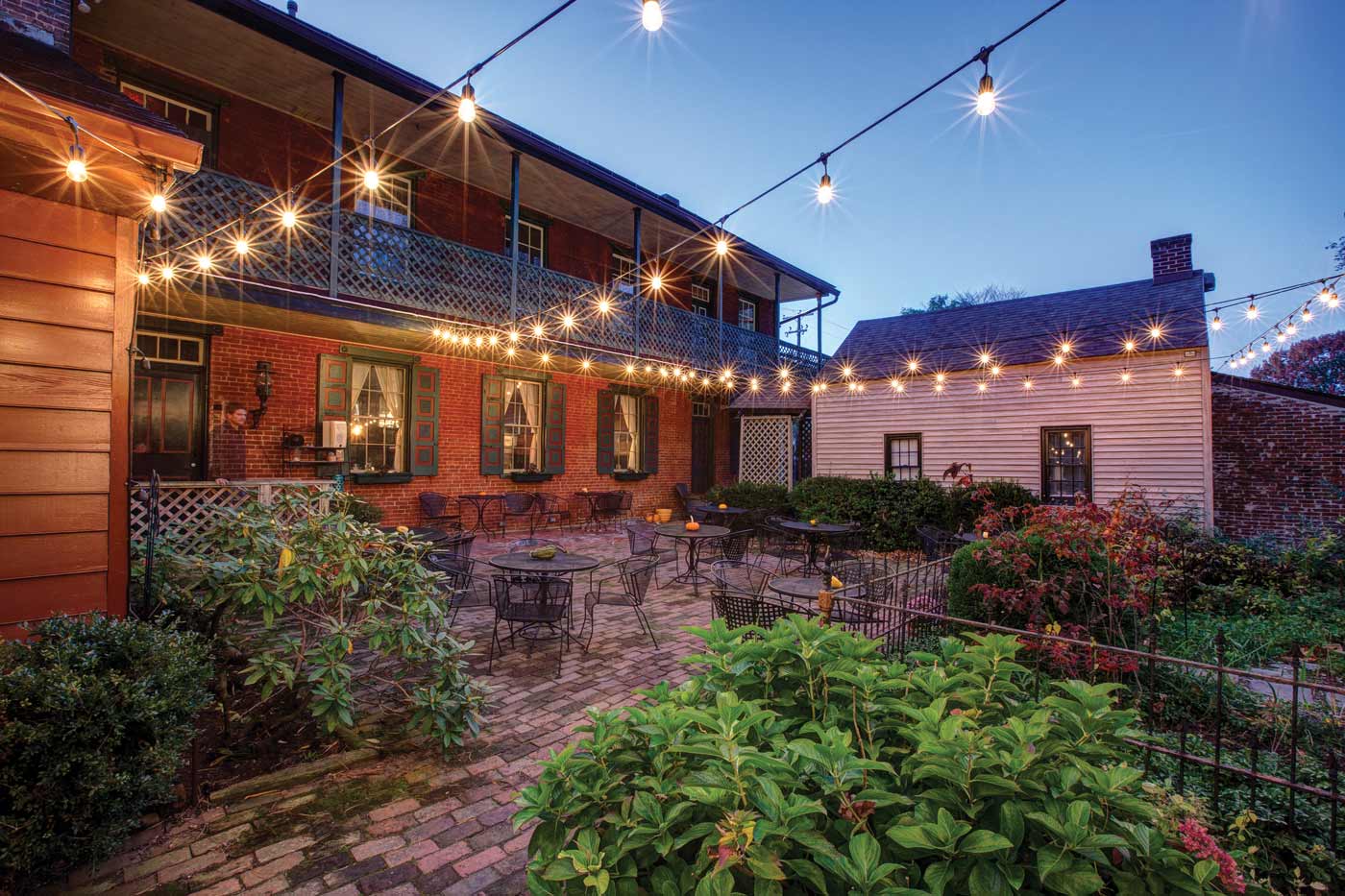 Built in 1823, the Railroad House Inn was once a hotel for canal workers because of its location along the Susquehanna River. Over the years, it has transformed from a hotel to a residence, psychedelic coffee house and even a disco. Almost 200 years later, the Railroad House Inn focuses on seasonal cuisine that supports local farms and suppliers. 
After recently undergoing renovations, the Railroad House Inn's patio provides a beautiful setting for a delicious meal. Café tables, patio heaters and strings of lights create a charming and cozy atmosphere for up to 50 guests.
The menu centers on "innovative comfort food." Dinner items include small plates, burgers, sandwiches and entrées such as New Bedford scallops, seared crab cakes, risotto and steak. Guests can dine on more pub-friendly cuisine in the Perry Street Cellar, located in the lower level of the building. 
Weekend Brunch is also a hit, especially with those traversing that particular section of the Northwest Lancaster County River Trail. Brunch items include eggs benedict, a Bloody Mary Burger, salads, sandwiches and large plates including salmon and ribeye.
280 West Front Street, Marietta. 717-426-4141 or railroadhouseinn.com. Reservations are recommended and can be made over the phone.