Built in 1823 along the Susquehanna River in Marietta, the Railroad House Inn has survived catastrophic floods, the effects of war, a depression, prohibition and economic downturns over the course of nearly 200 years. It has transformed from a hotel to a residence, psychedelic coffee house and even a disco. Today, that historic character and charm make the Railroad House Inn a unique dining setting, especially after the property's recent renovations.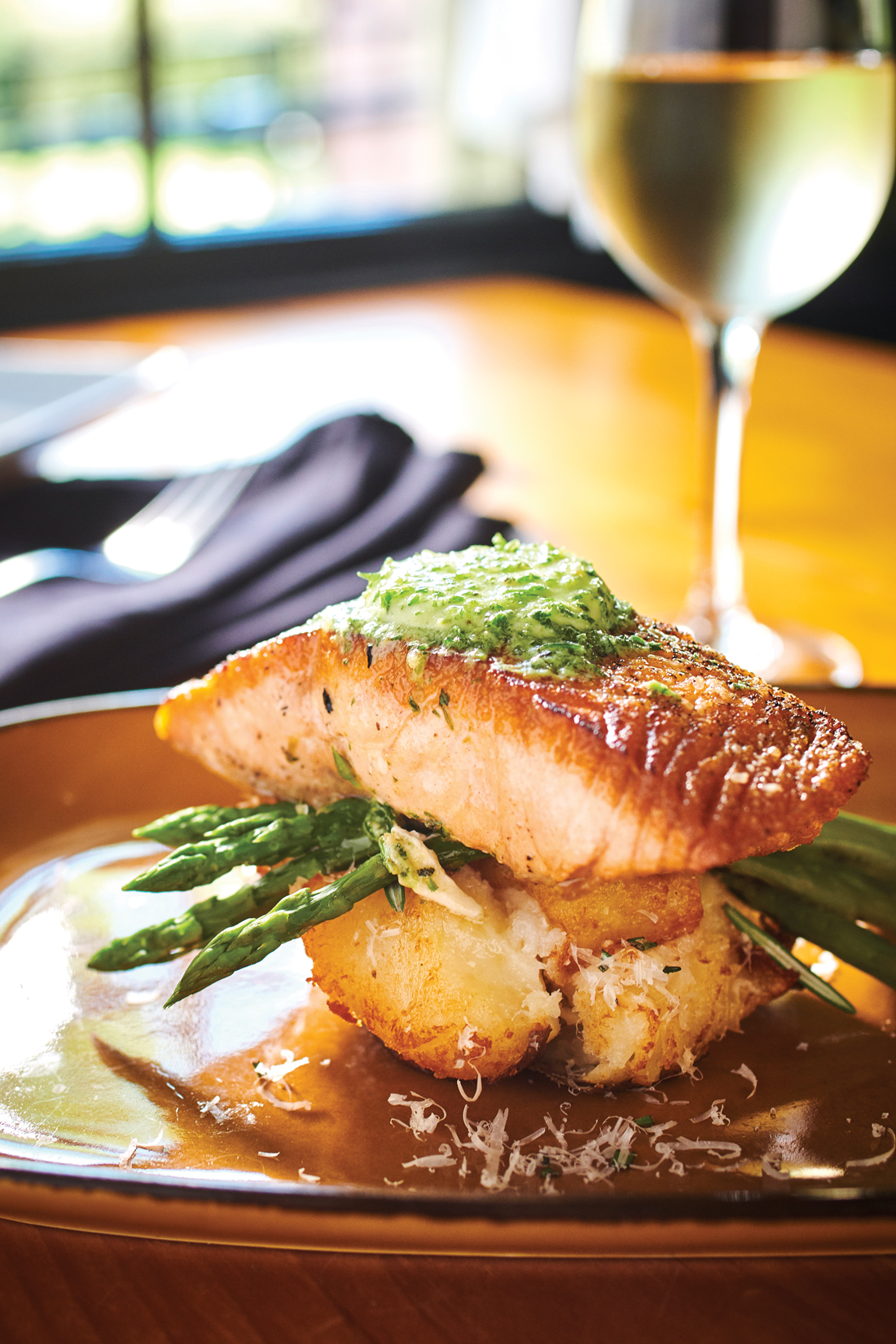 "Ambiance is very important in our establishment. We hope that guests choose us because it allows for a temporary escape from what is going on in the world. We have five distinct areas for dining and each one stands on its own from the others," explains Joey Bowden, who co-owns the restaurant with Freddy States. "Finding cohesion while still creating unique vibes in each space was an integral part of the overall renovation."
Indoors, guests can experience casual fine dining in the steampunk-themed main dining room, the more traditional Brodbeck Room or the parlor bar. Downstairs, guests can enjoy more pub-friendly cuisine and craft beer in the speakeasy-style Perry Street Cellar. Outside, The Railroad House Inn offers seating on their beautiful garden patio, which is purported to contain bricks from the old furnaces along the river between Marietta and Columbia. Lush greenery, patio heaters and strings of lights create a cozy atmosphere for dining alfresco. Spaces for private events have also been created.
The menu centers on upscale fare, also known as "innovative comfort food" and sources ingredients from local farms and suppliers. The well-rounded menu offers everything from burgers to gouda mac-n-cheese, risotto, pan-seared salmon and steaks. An expansive brunch menu is also available on weekends.
280 West Front Street, Marietta. Railroadhouseinn.com or 717-426-4141. Reservations are recommended and can be made over the phone or through the website.