Produced by Kaylee Rex and Nick Gould | Photography by Nick Gould | Styling by Nick Gould and Lexi Bonner
Food and art have always gone hand-in-hand. As far back as the Stone Age, "artists" were depicting game animals and otherworldly creatures on the walls of caves using paint made from the juice of berries and fat from animals. Egyptians carved images of food into hieroglyphic tablets. Greek and Roman mosaics depicted food and wine. Renaissance painters created opulent feasts for the eyes. During the Post-Impressionistic period, Paul Cezanne's still lifes of fruit brought texture to the table. Who would have thought that paintings of soup cans – a la Andy Warhol – would become iconic? Food photography has taken the culinary arts to another dimension.
Today, everyone is an artist thanks to the app and social network platform known as Instagram. Foodies make it a practice to capture photos of food – whether it's something they've ordered in a restaurant, purchased at a farmers' market or made at home – and share them with the world. Lancaster County's ever-expanding and diverse food scene has become an Instagrammer's paradise.
Farm fresh? That concept epitomizes Lancaster County! As for the restaurant scene, dining out in Lancaster has undergone a renaissance of its own during the last 10 years. You name it, and you can probably find a restaurant that serves it in Lancaster. From diner fare to upscale cuisine, Lancaster offers a palette of taste-tempting flavors. Your taste buds will also marvel at the innovative brews and libations that are available at Lancaster-area breweries, distilleries and wineries.
From Lancaster's famous farmers' markets, roadside stands and culinary shops to the array of restaurants, there is always a picture waiting to be taken … or painted.
Brunch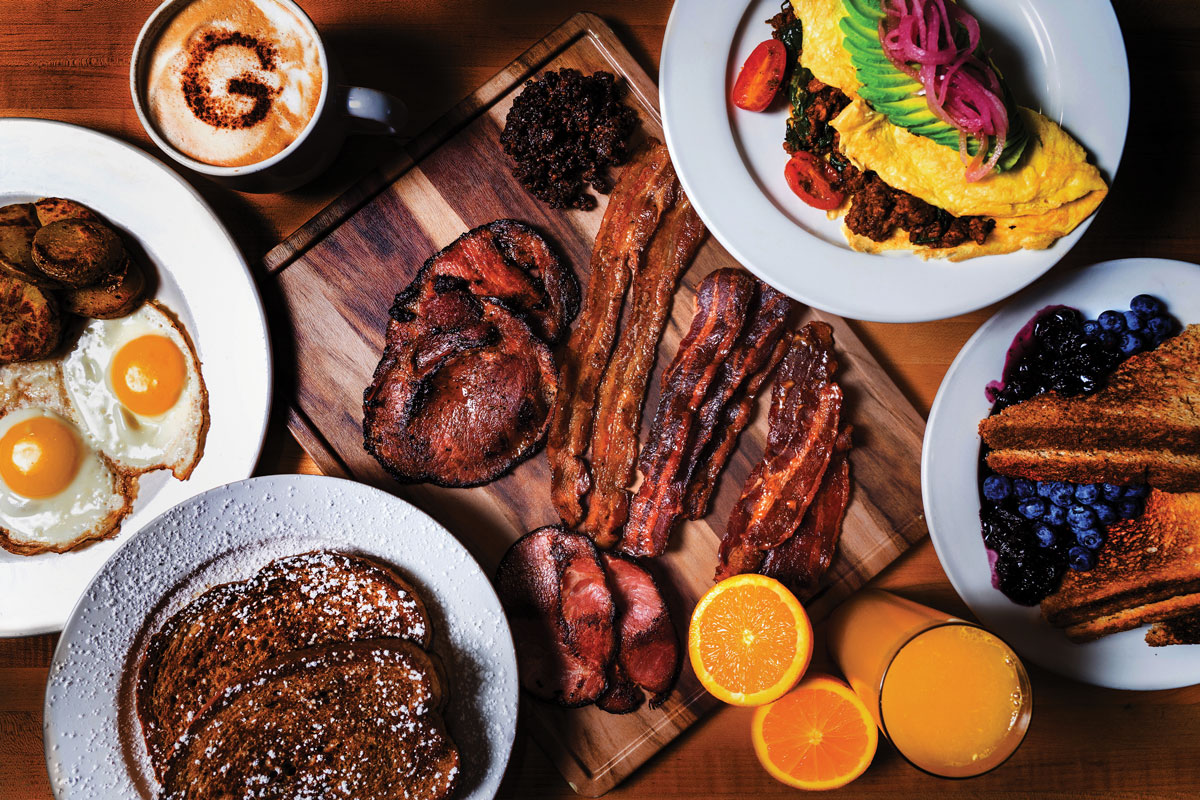 Gracie's on West Main
Gracie's on West Main is famous in Lancaster County for their hearty breakfasts – more specifically, their bacon. Bacon connoisseurs will discover seven varieties, including sweet garlic chili, brown sugar caramelized, double smoked, Irish, Worcestershire black pepper, bacon jam and a bacon of the month. Gracie's smokes all of their own meats and makes everything from scratch, from their jams to their salad dressings. They offer all-day breakfast along with lunch and dinner. Pictured is a breakfast feast of French toast, eggs and potatoes, toast and blueberry jam, a Huevos Ranchero omelet, fresh-squeezed orange juice, a latte and their famous bacon spread.
264 West Main Street, Leola. Gracieslancaster.com.
Take-Out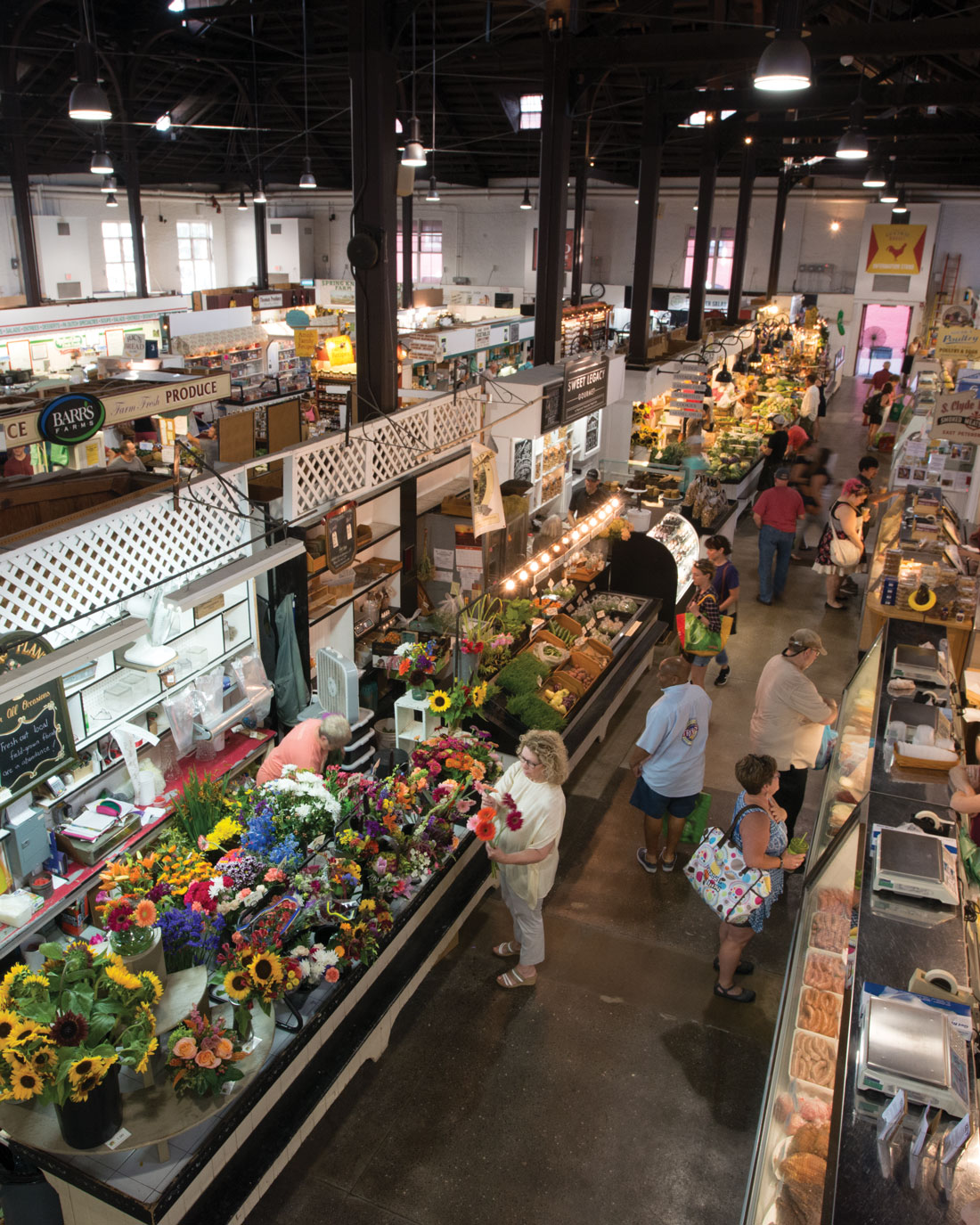 Lancaster Central Market
Launched in 1730, Lancaster Central Market is the oldest continuously operating public farmers' market in the country. While history is integral to its allure, the market's ability to adapt to changing tastes and lifestyles is also a key ingredient to its success. Today, the market is a melting pot of farmers, newcomers from around the world, bakers, dairies, meat/seafood purveyors, restaurateurs and entrepreneurs who offer farm-fresh, ethnic, organic and artisanal food, beverages, florals and more. The selection qualifies Central Market as Lancaster's ultimate take-out destination.
23 North Market Street, Lancaster. Centralmarketlancaster.com.
Local Fare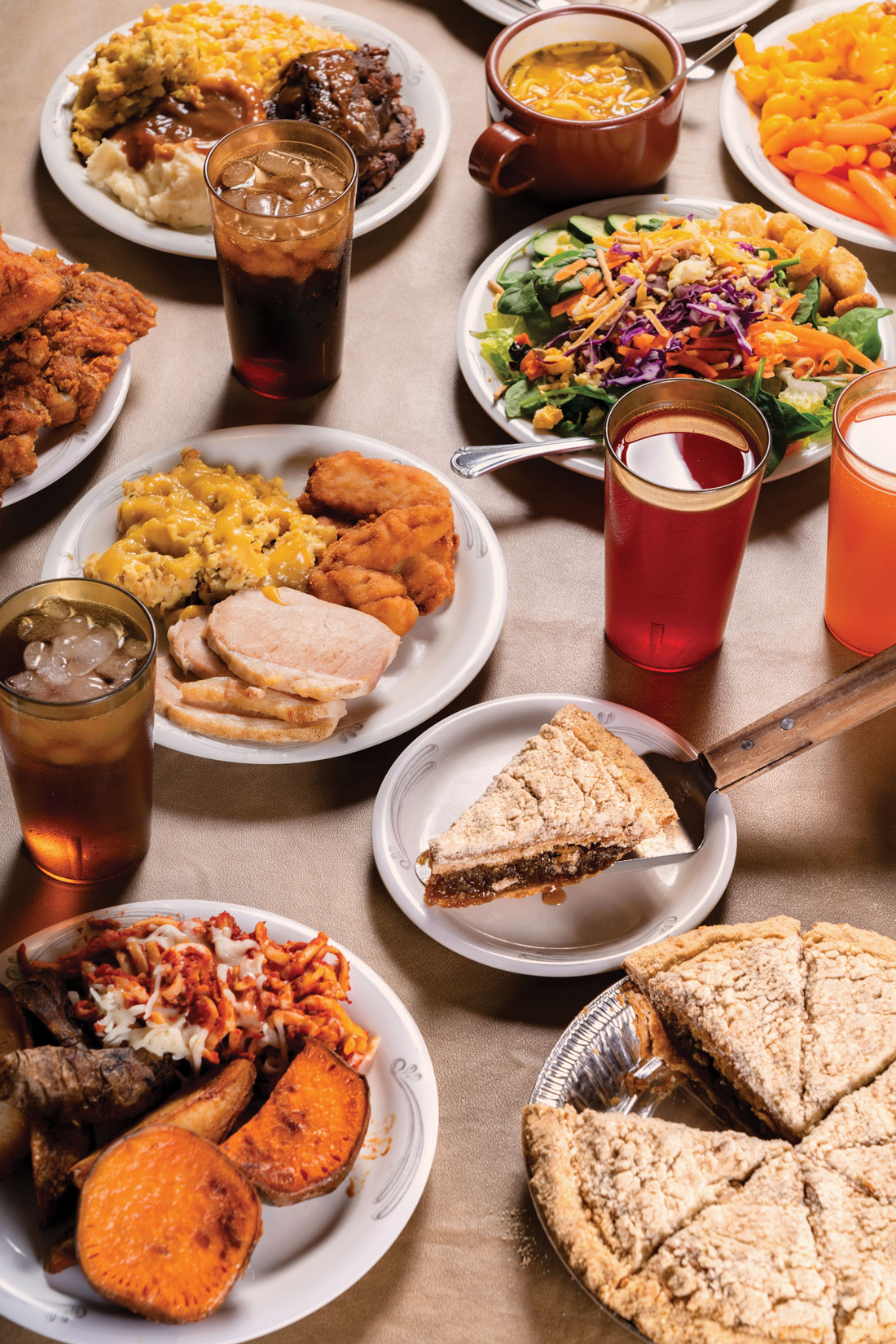 Shady Maple Smorgasbord
Seating about 1,200 people in their 110,000 square-foot dining room, Shady Maple Smorgasbord is one of the largest buffets in the country and an icon of Lancaster County. With over 200 feet of taste-tempting food, there is something for everyone. Experience a feast of authentic Pennsylvania Dutch cooking, crispy fried chicken and daily specials of steak, prime rib and seafood. Don't forget to leave room for shoofly pie as dessert.
129 Toddy Drive, East Earl. Shady-maple.com.
Drinks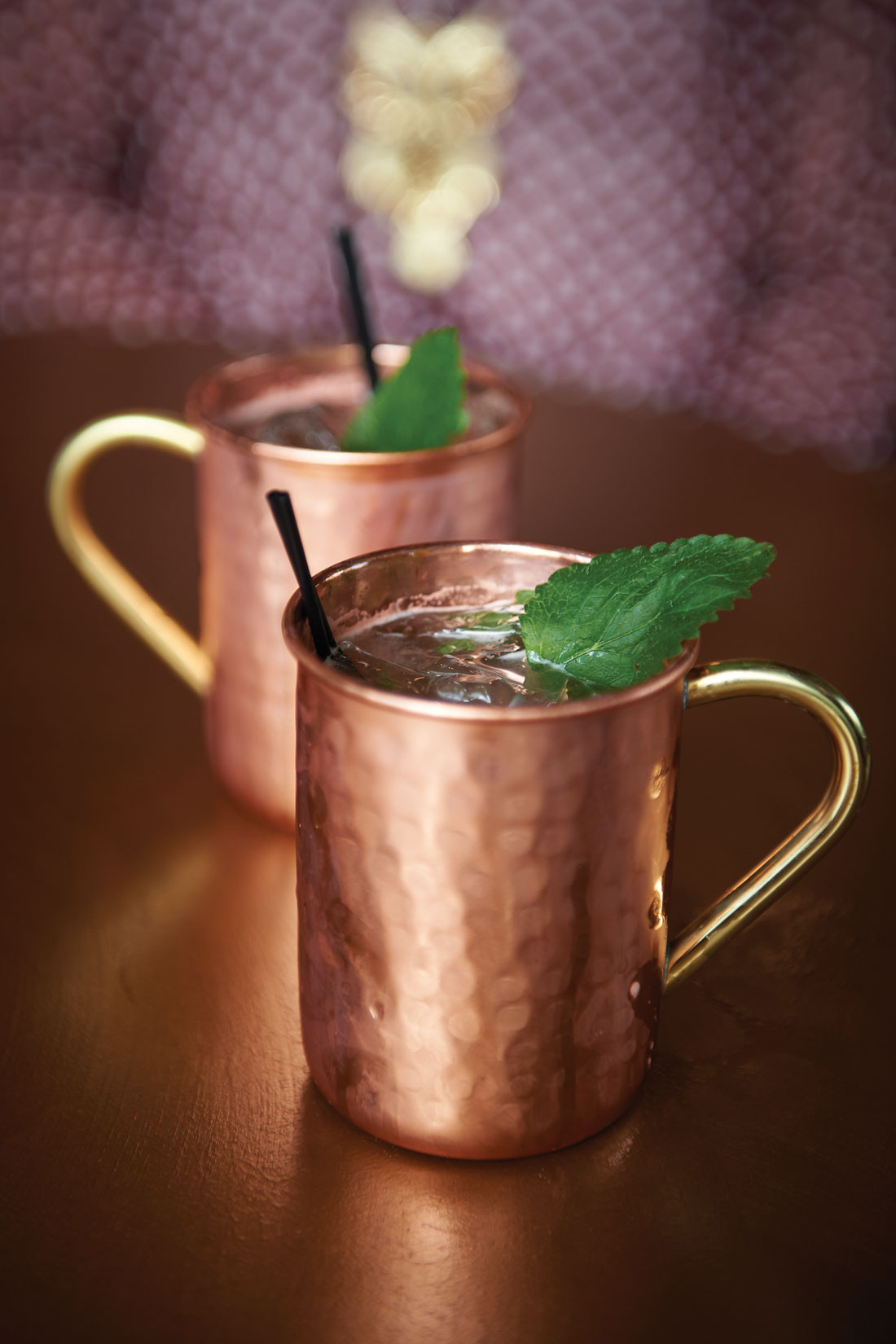 Stoll & Wolfe Distillery
Lancaster County played a large role in our nation's distilling history by moving whiskey production from an agricultural offshoot to a wide-reaching industry. With roots dating back to 1753, Stoll & Wolfe resurrected historic Bomberger's Distillery in hopes of preserving the storied art. Stoll & Wolfe distills whiskey and bourbon using locally grown grain. Lititz Springs Vodka and Gin are also crafted at the distillery. Stop in for a craft cocktail or spirit tasting and learn more about the rich history of distilling. Pictured is a Moscow Mule made with Lititz Springs Vodka, ginger beer, lime juice and mint garnish.
35 North Cedar Street, Lititz. Stollandwolfe.com.
Dinner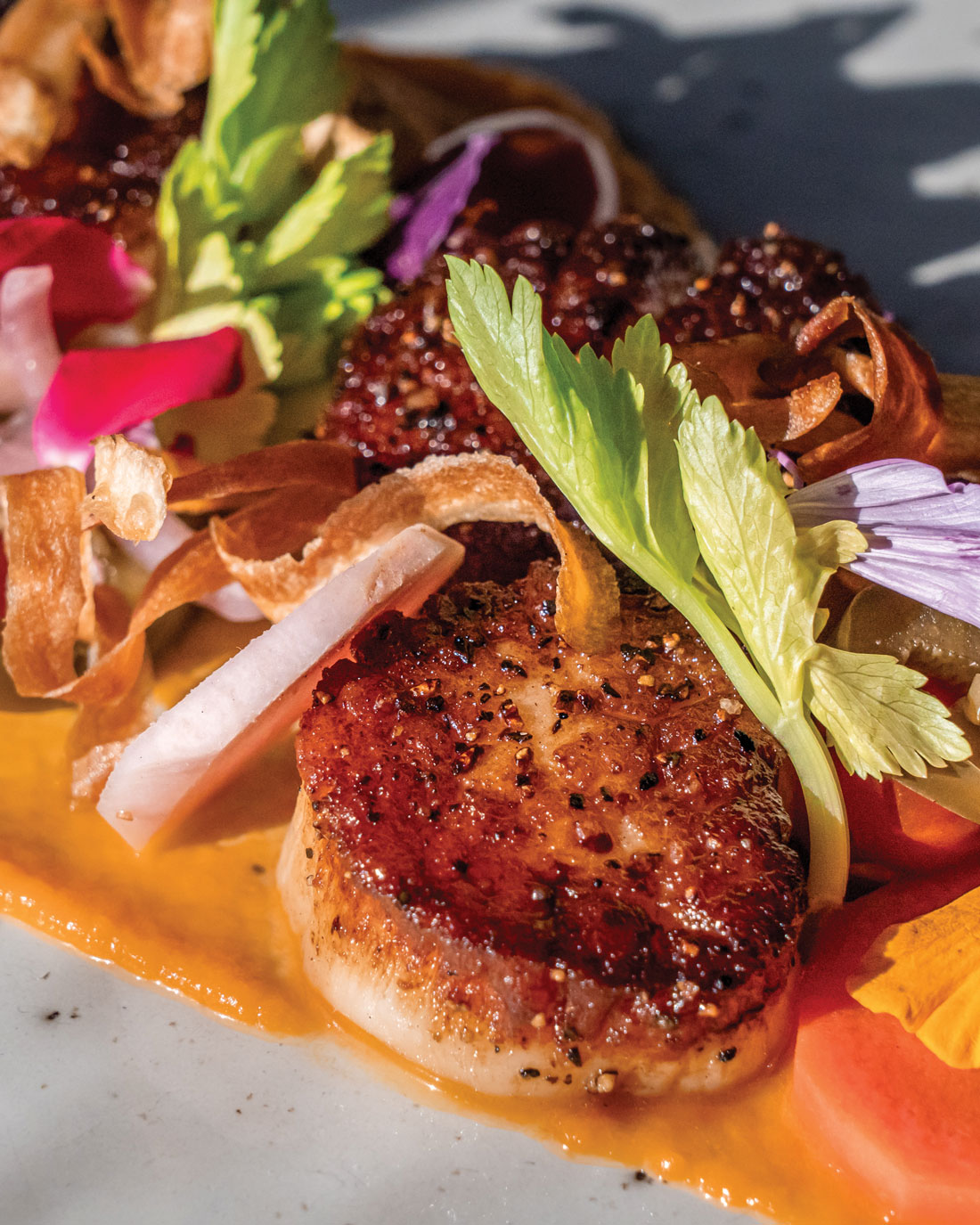 Railroad House Inn
Combining history, elegance and comfort, Railroad House Inn is seated along the train tracks in riverside Marietta. The building dates back to 1823, where canal workers would reside while off duty. The inn's rustic coal cellar was once a coffee house, a disco, and now, a speakeasy-inspired spot for casual pub fare and beer. Upstairs, experience upscale, seasonal cuisine amidst railroad-themed décor or sit outside on their charming patio overlooking a lush garden. Pictured: Seared New Bedford Scallops in a bed of carrot purée, garnished with celery leaves, Japanese pickled vegetables and crispy wontons.
280 West Front Street, Marietta. Railroadhouseinn.com.
Family-Friendly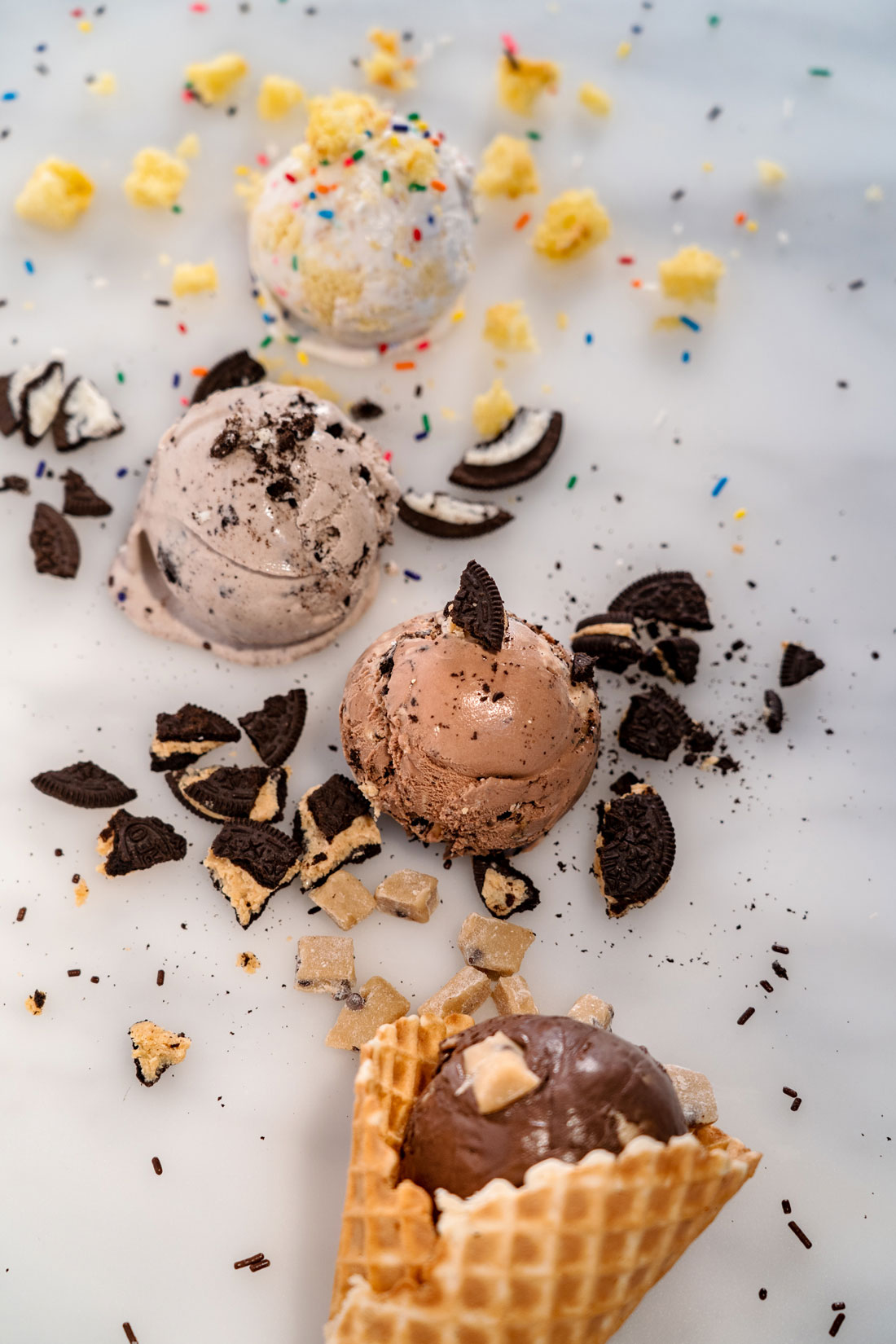 Fox Meadows Creamery
You can't experience Lancaster County without sampling farm-fresh ice cream. At Fox Meadows Creamery, the dairy cows graze on a farm right in the restaurant's backyard. Pictured are their popular flavors: (top to bottom) Birthday Cake, Cookies & Cream, Chocolate Peanut Butter Bliss, and Midnight Mint & Cookie Dough in a waffle cone with all the fixings. Fox Meadows has more than just sweet treats – with a full menu of soups, salads, sandwiches and burgers made from local beef. Get cozy by the fireplace while the kids play outside in the play area or sit on the patio and watch the cows graze.
2475 West Main Street, Ephrata. Foxmeadowscreamery.com.
Dessert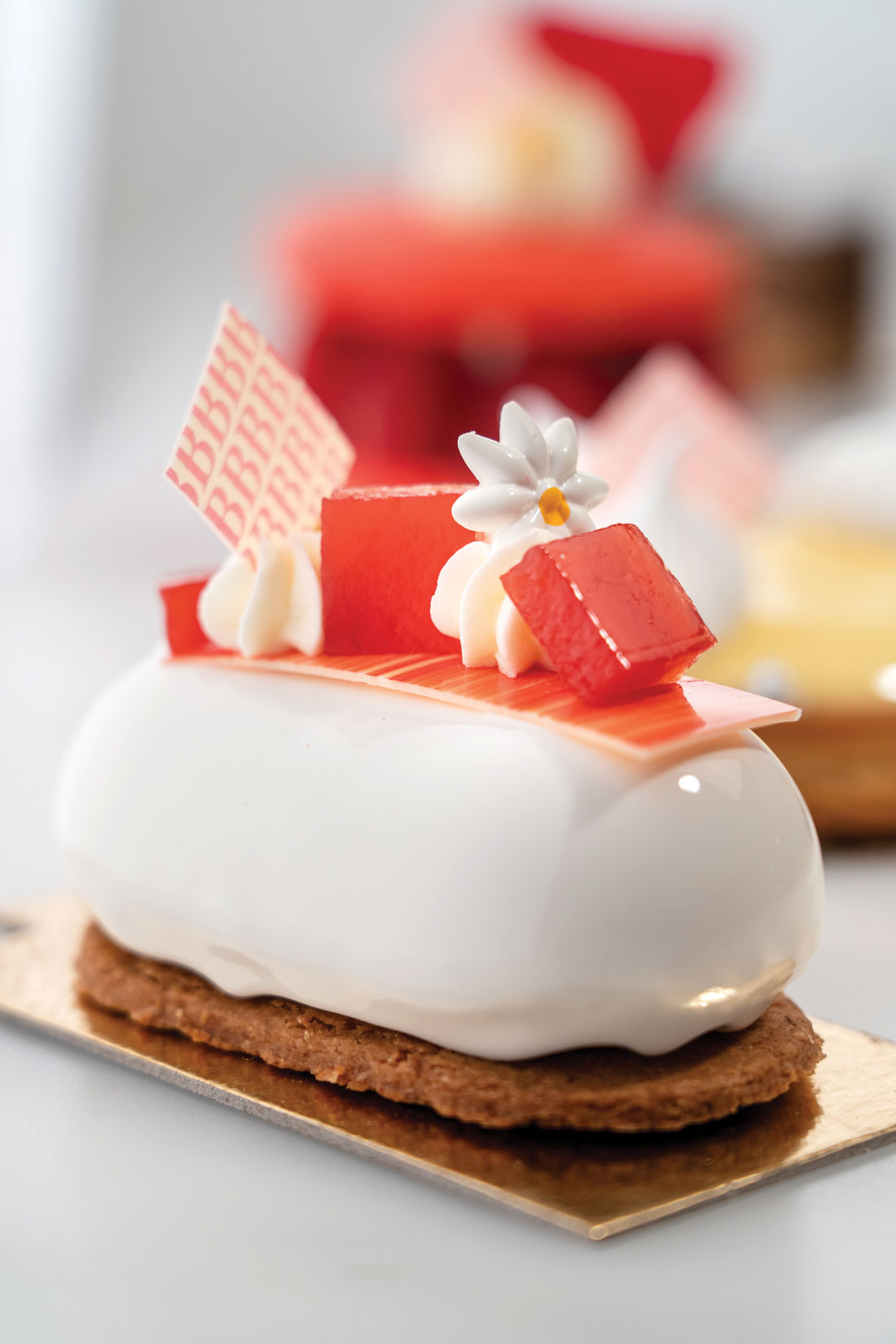 Bistro Barberet & Bakery
Bistro Barberet & Bakery transports France's refined pastry culture to Lancaster City. Browse the display cases lined with intricate desserts, such as fruit tarts, macarons and cakes – 40% of which are gluten-free. Grab a pastry to go or end lunch or dinner in the dining room with a sweet treat. Owner and pastry chef Cedric Barberet was the recent winner of Episode 13 of Food Network's Chopped Sweets. Pictured is white-chocolate cheesecake, with a graham-cracker-crunch base and blood-orange gel toppings.
26 East King Street, Lancaster. Barberetlancaster.com