Lancaster County's diverse community of restaurants, cafés, bakeries, markets and other eateries has gained nationwide acclaim and with it, a reputation as being a foodie destination. That reputation continues to draw esteemed chefs from far and wide to the area, each adding his or her own contribution to the rich, unparalleled dining culture in Lancaster County. Many families have established roots here through their restaurants, bringing diverse flavors that echo their own traditions and cultures, representing cuisines as far away as South America and Asia and as close to home as our cherished Pennsylvania Dutch heritage.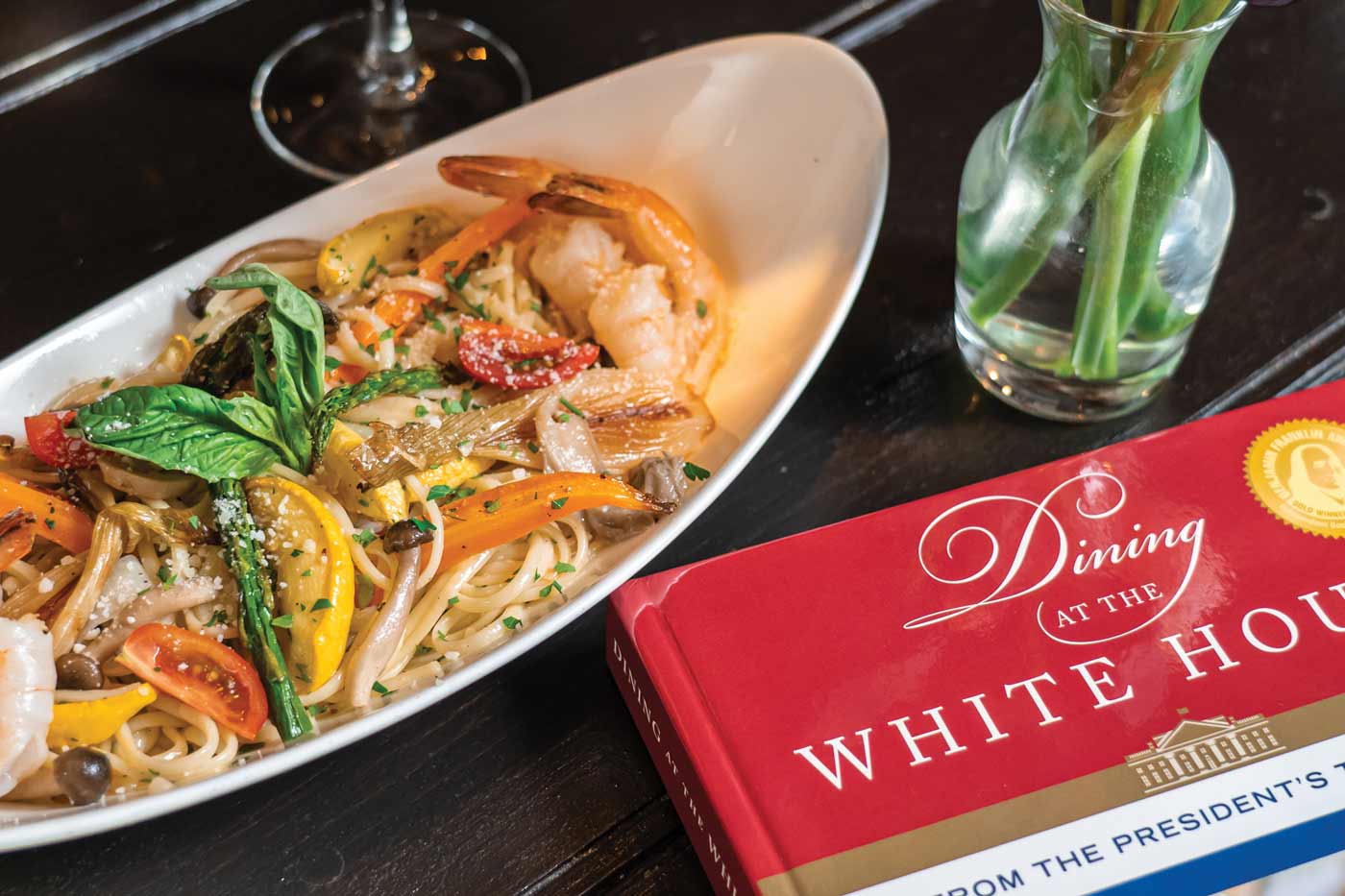 As we begin to return to normalcy after a year that severely wounded the hospitality industry, there is no time like the present to explore the bounty of delicious cuisine and delightful experiences curated by Lancaster's many chefs, entrepreneurs, bakers, farmers and families.
Whether you are looking for a quick bite at a charming café, authentic cuisine from around the globe or an upscale chef's table experience, Lancaster County has whatever kind of dining experience you crave.
Food Fit for a President
One of Lancaster County's most notable chefs is former White House chef John Moeller, who owns and operates The Greenfield Restaurant & Bar with his wife, Suryati, and their son, Zach, who is the restaurant's general manager. After growing up in Lancaster County, John graduated from Johnson & Wales University in Rhode Island and moved to France, where he studied the fundamentals of French cuisine under some of the country's finest chefs, including 3-star Michelin chef Bernard Loiseau. Upon returning to the United States, John settled in Washington, D.C., where networking led to a position at the White House. He served three first families from 1992 until 2005. During his tenure, John helped create and prepare meals for not only the first families, but also for such world leaders as Tony Blair and Nelson Mandela, as well as famous guests such as Julia Child and Sophia Loren.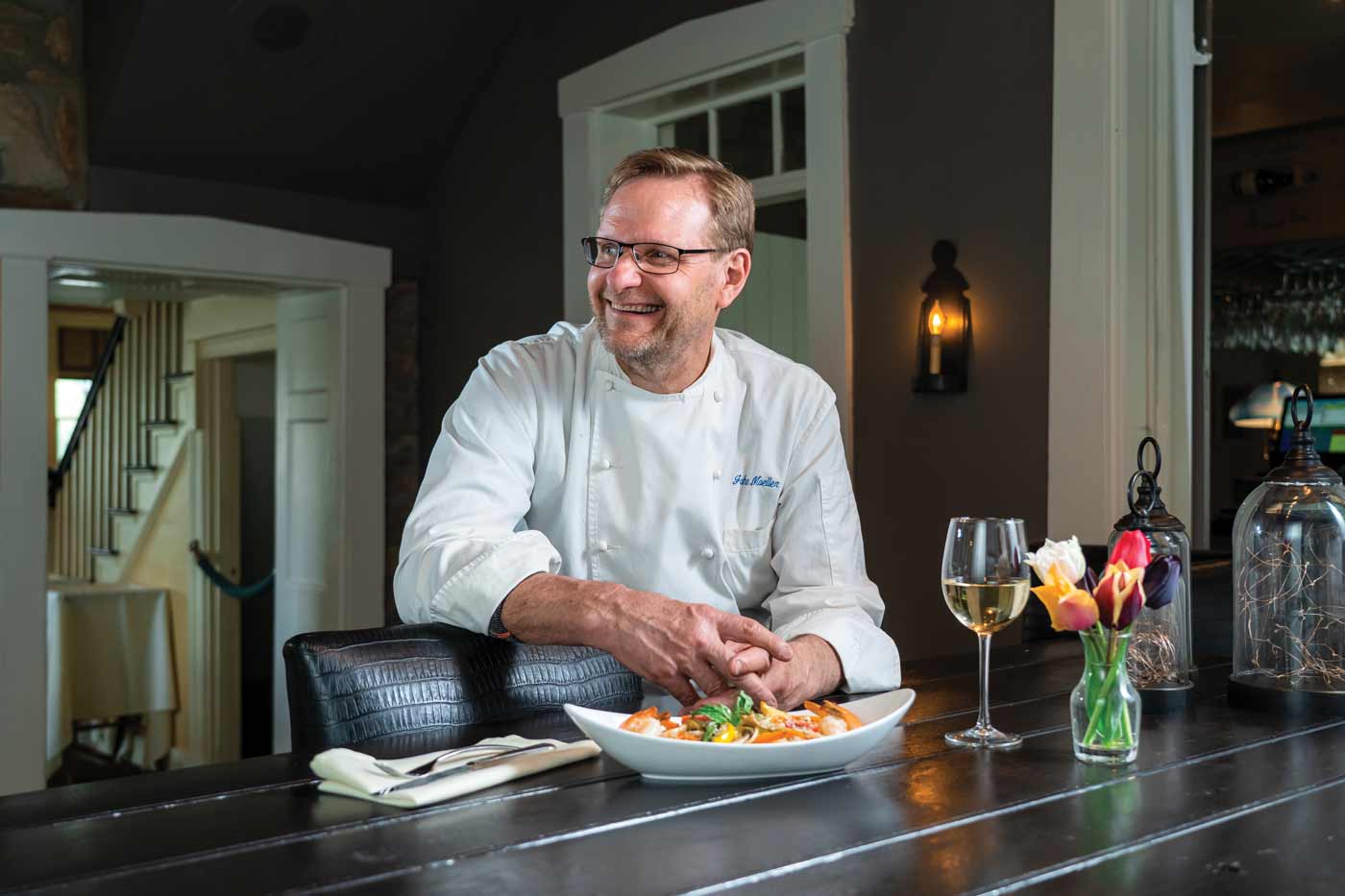 John loves to recount stories from his time at the White House and his many other culinary adventures. In 2013, he published a book, Dining at the White House: From the President's Table to Yours, in which he narrates his favorite memories from his tenure and shares the recipes he prepared for the first families. (Copies are available for purchase at The Greenfield.)
A Taste of Lancaster in D.C.
During his time at the White House, John would occasionally source produce from Lancaster County, mainly corn and peaches in the summertime. Laura Bush relished Lancaster County's peaches. He would also pick up Hammond's Pretzels during trips to visit his family in Lancaster County. They were a common snack at the White House, starting with the Clinton administration. In 2002, while former President George W. Bush was snacking and watching football, he choked on a Hammond's Pretzel and briefly lost consciousness. In a 2014 interview with The Washington Post, John remembers his first thought upon hearing the news: "Am I going to be working here tomorrow?" Thankfully, the former president was fine, despite a minor injury on his face, and John kept his job.
According to John, George H. W. Bush was a fan of the Lancaster area. Once, after returning from a campaign trip to the area, John said to the former president, "Hey, you were in my neck of the woods." 
"No way, you're from Lancaster? I love that place!" Bush 41 replied. 
From the White House to a Farmhouse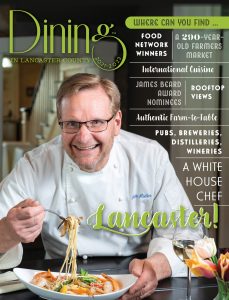 After leaving his position at the White House, John and his family moved back to Lancaster County and started State of Affairs Catering. In 2018, the Moellers purchased The Greenfield Restaurant & Bar, which is housed in a restored farmhouse that dates to the 1780s. The décor combines a modern vibe with elements of its 18th-century heritage. 
The Moellers offer guests an imaginative menu, attentive service and a warm setting that exudes an upscale but relaxed ambiance. Seating is available in their main dining room, as well as several smaller rooms. Their plant-accented patio is the perfect spot for seasonal outdoor dining. A wine cellar also offers seating with a touch of romance.
The Greenfield's menu highlights high-quality, local proteins and produce. Local partners include Thom's Bread, Brogue Hydroponics, Bill Houder Cheese, Shenk's Poultry, Fox and Wolfe Farm and more. One of the dinner appetizers is a PA Preferred cheese plate that features a selection of local cheeses served with date-nut bread, Stockin's Apiaries honeycomb and seasonal fruits. 
The Greenfield's lunch menu offers lighter fare, including a signature burger that is a blend of chuck, brisket and Angus beef, as well as a turkey BLAT (bacon, lettuce, avocado and tomato). For dinner, seared diver scallops, seasonal fish and steaks are customer favorites. 
Their wine list features both locally produced and worldwide selections. The staff, which is trained and well-acquainted with the wine list, can make recommendations on food pairings. A selection of PA-brewed beers is available, along with other domestic and imported beers. Featured cocktails are offered, as well.
The Greenfield also provides catering for in-house private parties and off-premises events. Catering menus are offered, but they can be tailored to fit any occasion.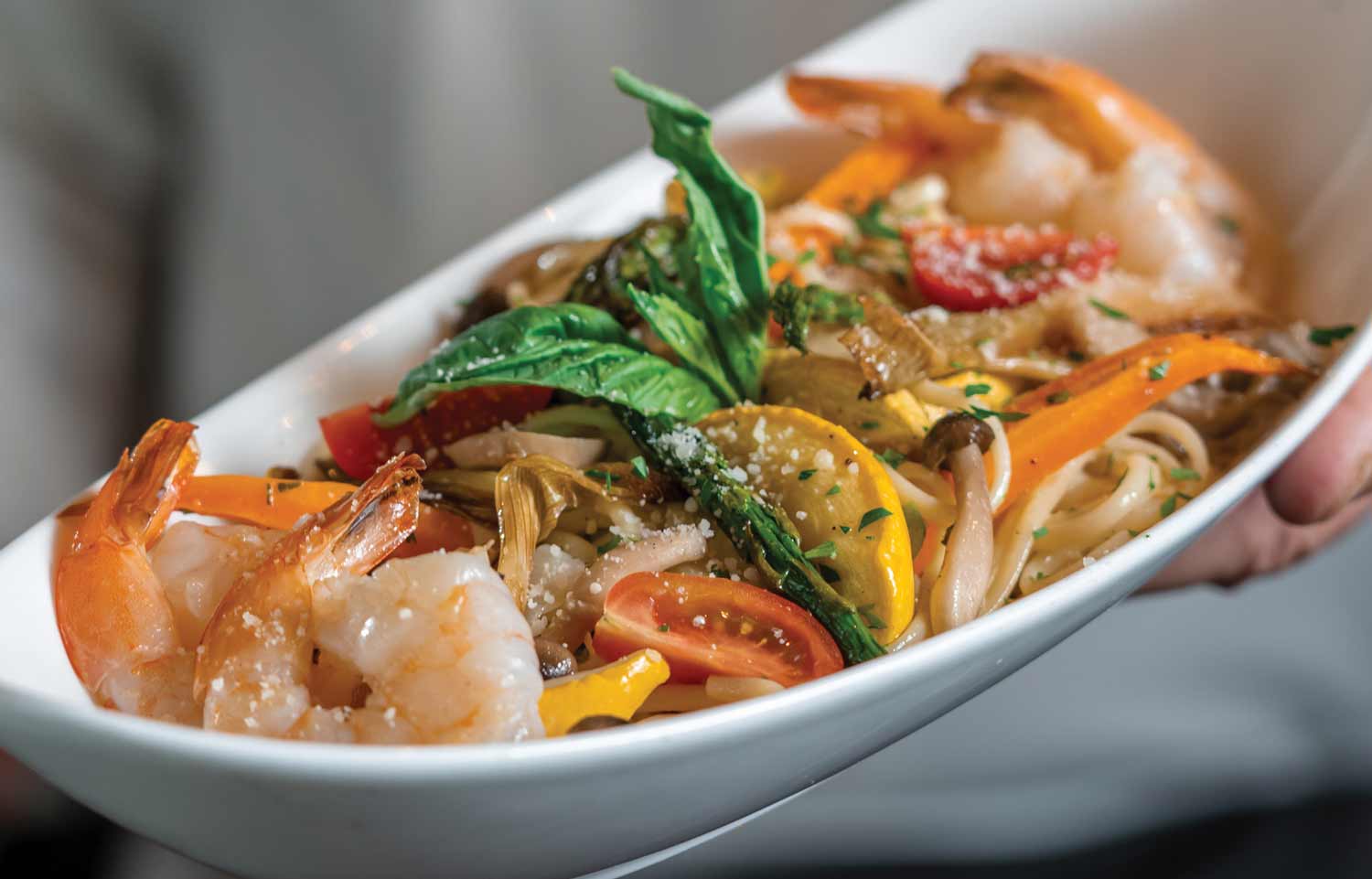 595 Greenfield Road, Lancaster. 717-393-0668 or thegreenfieldrestaurant.com. Reservations can be made over the phone or on their website.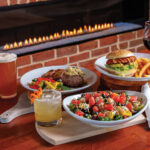 While we were out and about, we asked locals to name their go-to dining destinations in Lancaster County. The responses…